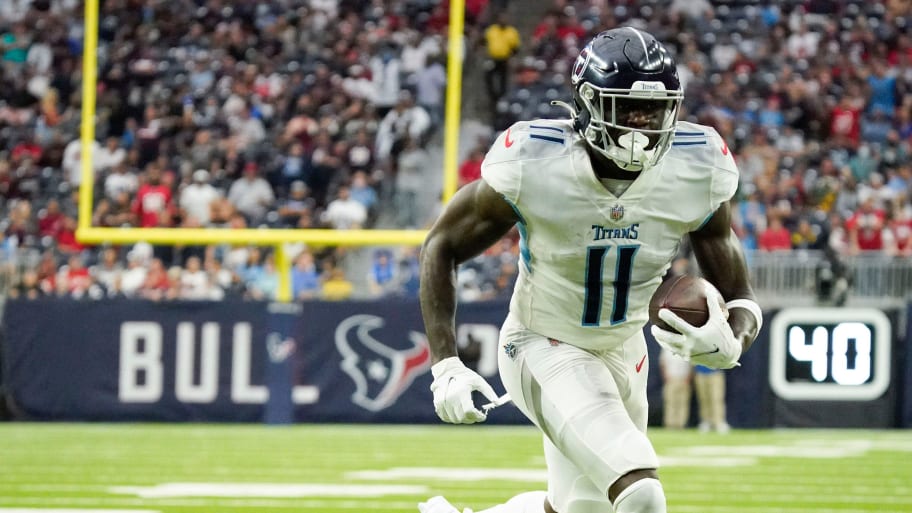 A.J. Brown Trade is a Massive Boost to Eagles Super Bowl Chances
2022 NFL Draft reaction: Philadelphia Eagles acquire Tennessee Titans wide receiver A.J. Brown for their second first round pick, sending their Super Bowl odds on the move.
The biggest news at the 2022 NFL Draft didn't directly involve the draft. It had to do with one of the league's premiere wide receiver.
The Tennessee Titans traded A.J. Brown to the Philadelphia Eagles for the No. 18 pick and the No. 101 pick in this year's draft. In turn, Brown signed a 4-year $100 million dollar contract extension with $57 million guaranteed.
The Eagles were busy during the first round, moving up from No. 16 to No. 13 to select defensive lineman Jordan Davis out of Georgia. The team used their second first-round pick to acquire Brown.
Philly is the reigning NFC East champs and is committed to building around quarterback Jalen Hurts, trading up to draft DeVonta Smith last season and now acquiring Brown. Before the draft, the Eagles were +4000 at WynnBET Sportsbook to win Super Bowl 57.
The Eagles made good work of their draft capital, acquiring one of the biggest prospects in history in Davis and a star receiver to add to an already talented offense heading into head coach Nick Sirianni
This article was originally published on www.fansided.com/betsided as A.J. Brown Trade is a Massive Boost to Eagles Super Bowl Chances.