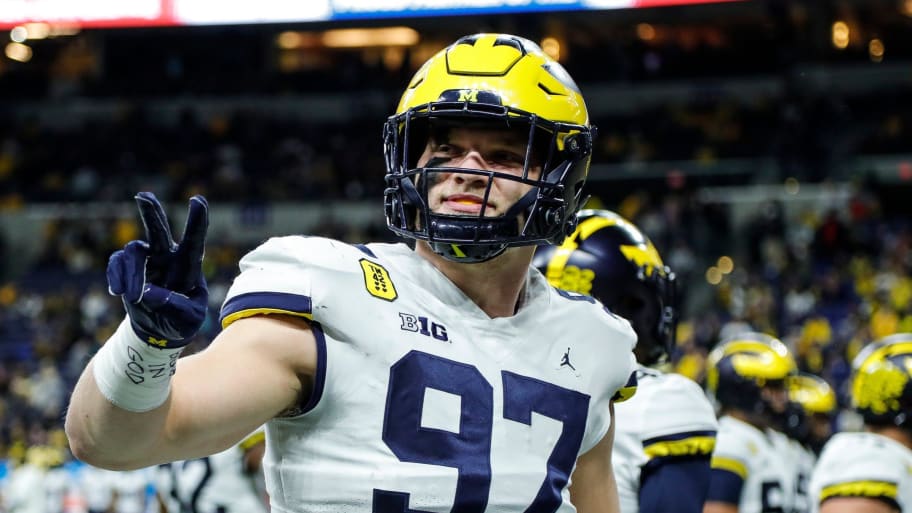 Detroit Lions NFL Draft Odds Two Players Locked in Top Position
The Lions draft strategy is coming into focus.
The NFL Draft is two months away, but the Detroit Lions are already getting a clear picture of who they can take with the No. 2 overall pick. 
The Jacksonville Jaguars hold the No. 1 pick, and are in the market for an offensive lineman. That points the Jaguars to taking Evan Neal or Ikem Ekwonu first overall, leaving an abundance of players for the Lions to choose. 
WynnBET currently has Evan Neal as the heavy favorite to go first overall with -105 odds. While Neal is the favorite, some might think that Detroit could get a steal if Neal is the first off the board.
ESPN's Mel Kiper Jr. released his second mock draft and had Ekwonu going first to the Jaguars. Ekwonu has +200 odds to be the first overall pick. After Ekwonu is Aidan Hutchinson, who is slated to go to Detroit – per Kiper Jr. 
"This is not just a sentimental pick because he went to Michigan; Hutchinson is an elite defender," Kiper Jr. said in his mock draft. 
Hutchinson has +300 odds to go first overall, but it is pretty safe to say he won't be going first. Trevor Lawrence was sacked 32 times per game, so Jacksonville will do everything to protect him moving forward. 
Last season, Hutchinson had 14 sacks. The entire Lions team had 30. Hutchinson could come in and instantly be a difference maker on the defensive line and help out the No. 31 ranked defense in the league.
The path is laid out for the Lions to go get whatever player they want, even at No. 2. Now they just need to hope they don't draft a bust. 
This article was originally published on www.fansided.com/betsided as Detroit Lions NFL Draft Odds: Two Players Locked in Top Position .