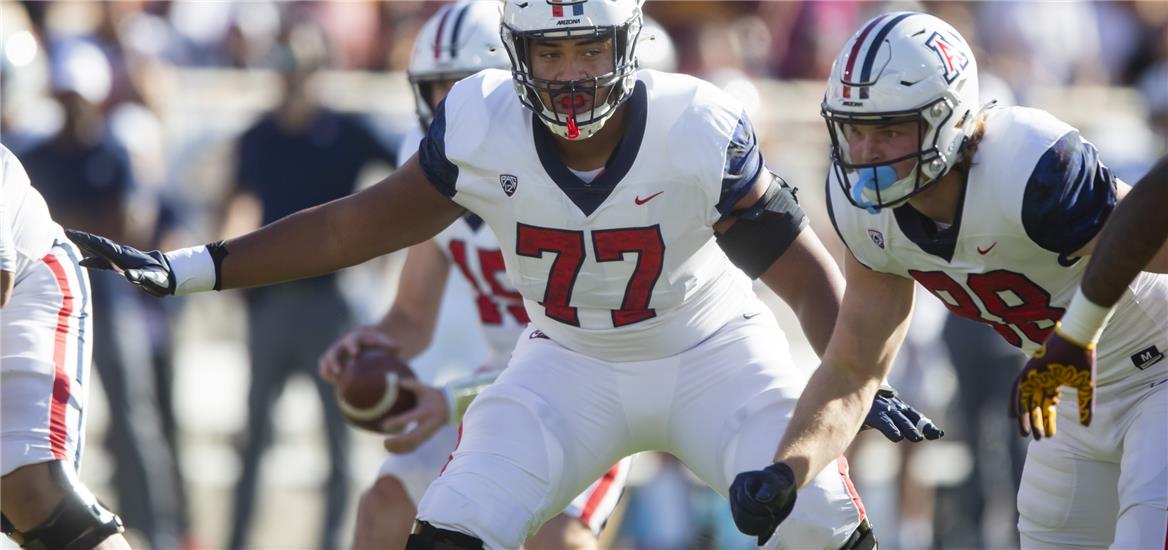 OFFENSIVE TACKLE RANKINGS 2024 NFL DRAFT
The 2024 NFL Draft offers a deep group of offensive tackles, with the top six all having the potential to become first-round selections.
Joe Alt from Notre Dame stands out from the pack in terms of pure production where he was elite as both a pass blocker and run blocker in 2022. Currently, he's officially measured as 6-7 however he may be as tall as 6-8, weighing in at 315 pounds and combining a huge wingspan.

Penn State's Olu Fashanu surprisingly chose to stay in school despite being a no-brainer first-round pick in the 2023 NFL Draft. He could well be the best protector in the class and didn't surrender a sack in all of 2022, however, his run-blocking is a bit of a work in progress. Despite this, his prototypical measurables still make him a likely high first-round selection.

Five-star prospect JC Latham of Alabama proved to be a top pass blocker at right tackle in the previous season. His dominating performances as a pass protector in 2022 put him in contention as one of the top offensive linemen in the draft. He's demonstrated an impressive ability to guard against hits and sacks, and his pass protection footwork is impressive considering his age. However, in order to be looked at as worthy of a high selection he'll probably need to transition to left tackle.