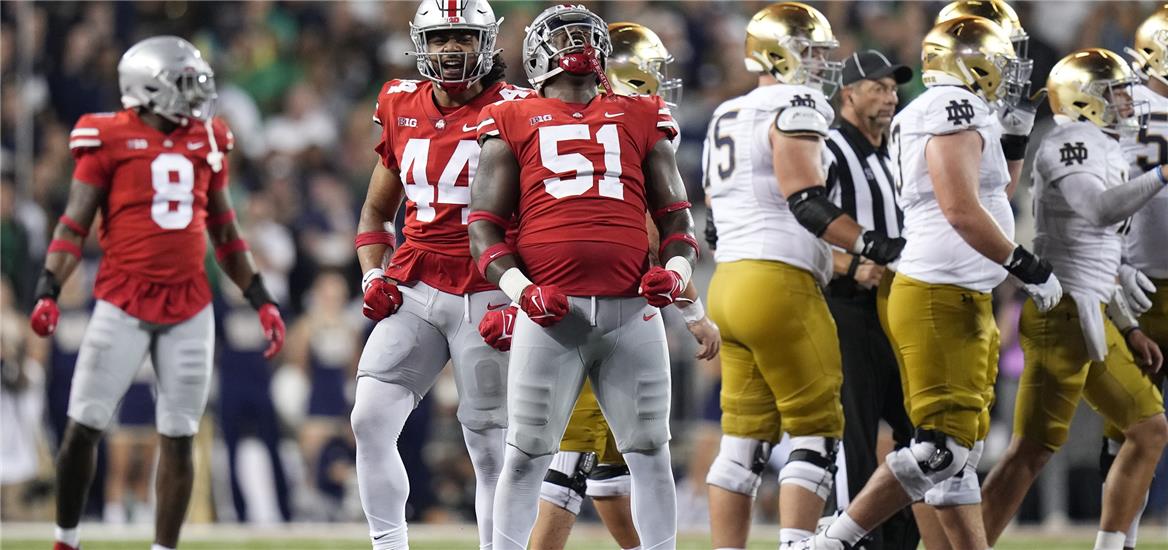 DEFENSIVE TACKLE RANKINGS 2024 NFL DRAFT
The 2024 NFL draft class is loaded with quality interior defensive linemen. Maason Smith from LSU is an elite athlete, who demonstrated skills lining up mostly along the edge in his first year at college, something you rarely see from a player of his size given he weighs in at a little over 300 lbs. He had an unfortunate ACL injury last season, so didn't play a lot - despite this, he has the potential to be the best player in the class.

Leonard Taylor III from Miami is a former five-star recruit who has lived up to his potential, especially shining as a pass rusher. In 2022 despite playing on the inside still managed to create consistent pressure while adding four sacks. Taylor's upside is huge and if he continues to improve has top-ten potential.

While playing on the best defense in the nation at Ohio State Michael Hall Jr. put up an impressive season in 2022 despite having to fight for playing time on a loaded Buck Eye team. He's quick enough to line up outside the OT and has the strength to easily hold up inside. Assuming he gets the reps in 2023 expect a breakout year from him.