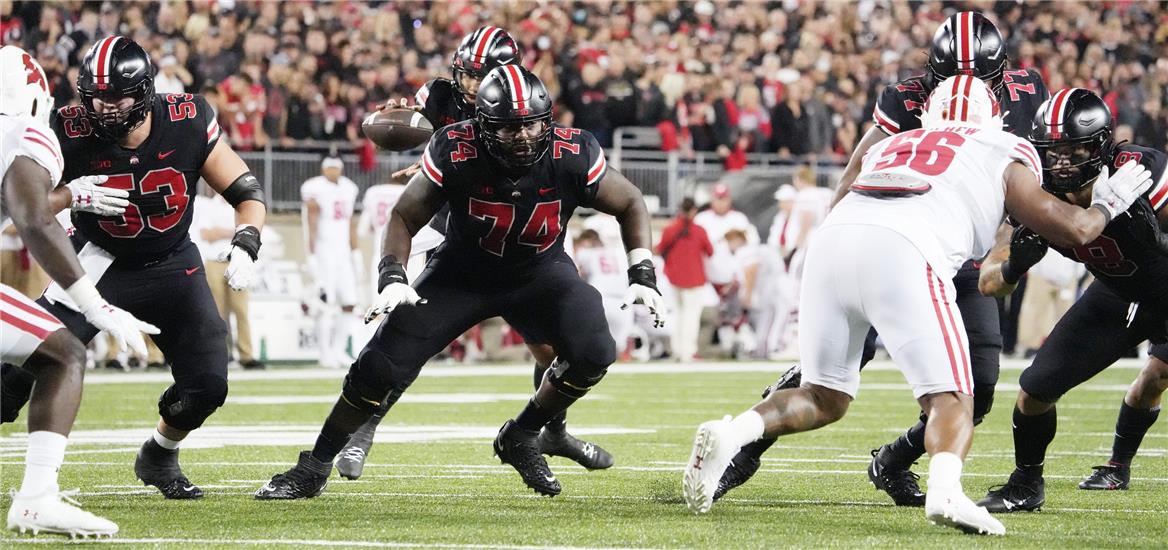 GUARD PROSPECT RANKINGS 2024 NFL DRAFT
The 2024 interior offensive line group is good not but not great with only one prospect having any realistic chance of being picked in round one. Cooper Beebe from Kansas State, who transitioned from an offensive tackle to left guard in 2022, has shone in pass blocking over the last two seasons. He has consistently operated at an elite level since getting the starting nod two years ago and hasn't allowed a single sack since.

After Beebe, there is a bit of a drop-off but still, there are a number of prospects with decent pro potential. Donovan Jackson from Ohio State started making a name for himself in his first season as a starter. Originally a top-15 recruit, Jackson has started to deliver on his high expectations, although currently is more potential than production.

Christian Mahogany from Boston College is a standout interior offensive lineman known for his toughness, precise hand placement, and versatility. Despite missing the 2022 season due to an ACL injury, his performance in 2021, shows serious potential. If he recovers well in 2023, he'll be a second or third-round 2024 draft prospect.