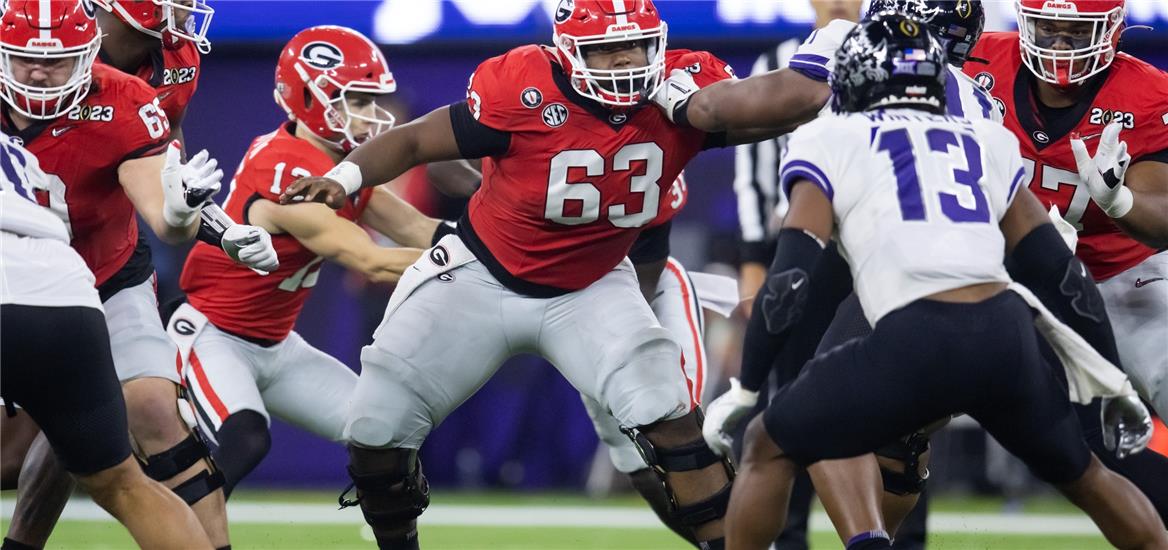 CENTER RANKINGS 2024 NFL DRAFT
The 2024 NFL Draft class currently has two prospects with NFL starting potential. It's led by four-star prospect Sedrick Van Pran from Georgia. In the past two years, Van Pran has demonstrated his adept pass-blocking abilities, surrendering just one sack on 1878 snaps. While his pass blocking is elite, he will need to work on his run blocking which is merely good.

Heading to Texas A&M, Bryce Foster even though his most recent season was truncated by an unfortunate knee injury, his performance during his freshman year remains etched in memory. Foster showed exceptional power run-blocking skills during his first year. If he can recover this form and work on his pass protection, he could potentially clinch the title of the top center in his class.