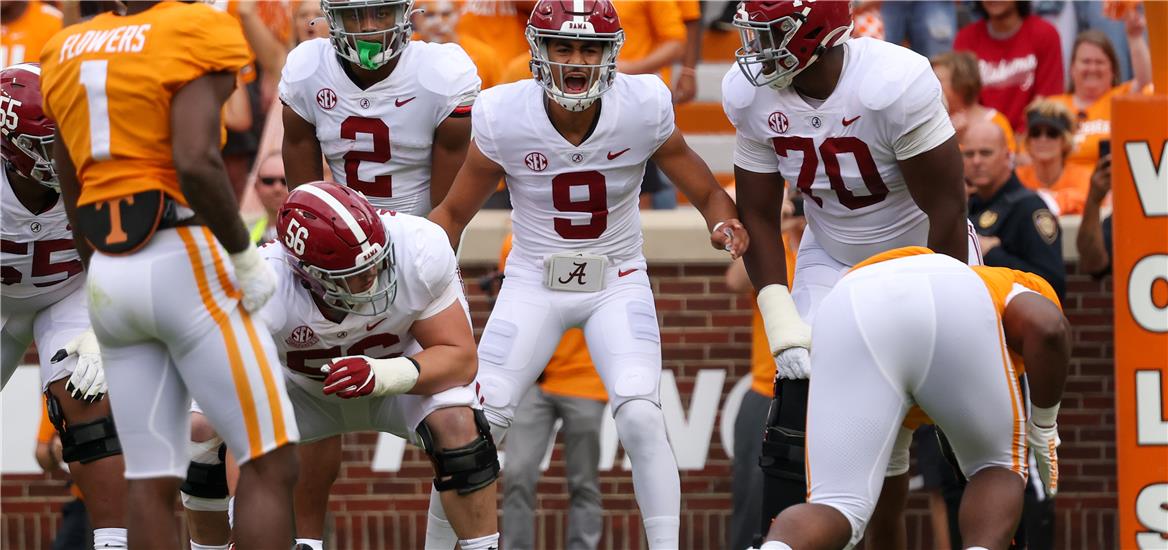 QUARTERBACK RANKINGS 2023 NFL DRAFT
The 2022 NFL Draft was a serious disappointment when it came to quarterback talent as it only produced a single player worthy of a first-round selection in Pittsburgh's Kenny Pickett and only four hearing their names called in the first one hundred picks. The 2023 Quarterback class by contrast has three potential stars in the shape of Ohio State's CJ Stroud, Alabama's Bryce Young, and Kentucky's Will Levis and also contains a number of future NFL players with promising starting potential.

Bryce Young, the 2021 Heisman trophy winner is our top-ranked player. He possesses an elite skillset and combines athleticism, poise, accuracy, and excellent decision-making. He's just gotten better and better despite the Tide's decline and we don't see a situation where he doesn't go number 1.
Will Levis is, as it stands is the second QB on our board who has off-the-chart athletic ability and has been drawing comparisons to the Bill's Josh Allen, he, however, is the rawest of the 2023 class, so presents as a big risk-reward pick.
CJ Stroud does pretty much everything you would like to see in a pro quarterback and excels in putting the ball where only his receivers are able to catch it. He entered the season as a likely top selection however it's not that he's failed to impress in 2022 it's just that others have taken their game to the next level, leaving him behind

After this top group, there's a bit of a dropoff in the form of Tanner McKee (Stanford), Anthony Richardson (Florida), and Hendon Hooker (Tennessee) – but notably, we rate all these players more highly than any from last year's class.

The 2023 group has both the college football championship game's star signal callers with Stetson Bennett and Max Duggan and while we don't predict them to become future pro stars they'll at least add a little star quality to the 2023 draft class.