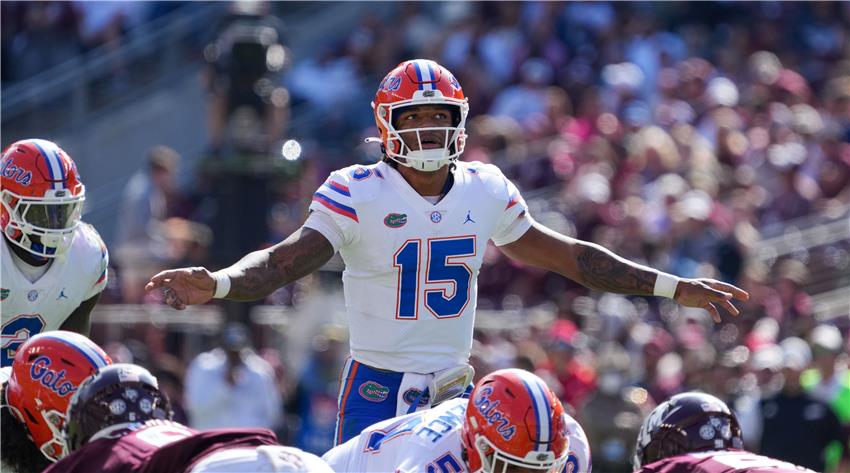 Anthony Richardson QB Florida | NFL Draft Profile & Scouting Report
Anthony Richardson QB Florida
NFL Draft Profile & Scouting Report
PLAY STYLE:

Dual Threat QB

Last Updated:

04/19/2023

Draft Year:

2023

40 time:

4.43 seconds (99%*)

Age:

22.6

DOB:

05/22/2001

Measurables:

Height:

6-4 (73%*)

Weight:

244 (98%*)

Hands:

10 1/2 (88%*)

Arm:

32 3/4 (69%*)

Span:

79 7/8 (93%*)

Forty:

4.43 (C) (99%*)

Ten Yard:

1.53 (C) (98%*)

Vertical:

40.5 (C) (100%*)

Broad:

129 (C) (100%*)

(C)

- NFL Combine

(P)

- Pro Day

(O)

- Other

(HS)

-Estimated from High School Combine

For an explanation of how the (HS) data is calculated see

this article

*Percentile calculated on how any given stat would rank at the NFL combine historically in the player's position group (Higher value represents better perfomance).
PLAY STYLE:

Dual Threat QB

Last Updated:

04/19/2023

Draft Year:

2023

40 time:

4.43 seconds (99%*)

Age:

22.6

DOB:

05/22/2001

*Percentile calculated on how any given stat would rank at the NFL combine historically in the player's position group (Higher value represents better perfomance).
Overall Rating:

87.5 / 100

Game performance weighted rating.
Click the links below to view how player ranks vs other prospects.
Release Speed:

75%
Short Passing:

65%
Medium Passing:

81%
Long Passing:

96%
Rush/Scramble:

89%

DRAFT PROJECTION:

1st - Late

Overall Rank:

#29

Position rank:

#4

College Games:

21

College Snaps:

973

Grade:

ESPN RATING: 82/100

OVR Rank:

#183

Pos Rank:

#6

Grade:

247 RATING: 92/100

Ovr Rank:

#245

Pos Rank:

#9

Grade:

RIVALS RATING: 5.8 (95%)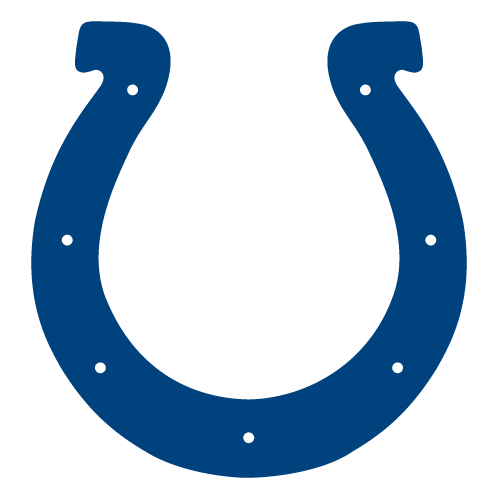 Drafted: ROUND: 1 - Pick Number: 4 (IND)
Draft Profile: Bio
Anthony Richardson from Eastside High School was rated a 4-star recruit by ESPN and handed a 4-star grade by 247 Sports after logging 4,633 passing yards with 37 passing touchdowns, along with 1,633 rushing yards and 41 touchdowns at high school.

Following high school, Richardson opted to join Florida. In 2020 as a freshman Richardson saw action in just 2 games for the Gators as he threw for 27 yards on 2 attempts

In 2021 as a Redshirt Freshman he played in 7 games (made no starts) as he passed for 527 yards on 63 attempts with a completion percent of 58.7 for an average of 8.4 yards per pass, with 6 TDs, while also taking 4 sacks, and putting up a QB rating of 84.6. He made 50 runs for a total of 415 yards at an average of 8.3 per rush. As a result, he made the All-SEC Freshman Team.

As a junior in 2022 Richardson played a total of 12 games. He passed for 2553 yards on 330 attempts and put up a completion percentage of 53 for an average of 7.7 yards per attempt, with 17 TDs, and allowing 13 sacks, with a solid QB rating on the year of 84.3. As a runner, he dominated with 97 runs for a total of 713 yards at an average of 7.4 per run.
Scouting Report: Strengths
He's an athletic freak - in fact, he made Bruce Feldman's Freaks List at number 50 -- " Richardson is a chiseled 6-4, 238 pounds with just 10 percent body fat and says he has run a 4.4 40 and can throw a football 75 yards. Football insiders eye-balling college quarterbacks at this summer's Manning Passing Academy were wowed by Richardson's physical tools, saying he and Kentucky's Will Levis were well above and beyond every other quarterback there. Richardson cleans 325 pounds and squatted 500 this offseason."
Impressive athlete, loose-limbed and flexible. Richardson has the speed to pick up yardage in scramble situations.
Elite as a runner - able to break tackles like a full-back - he's built like a linebacker, but with the speed of a wideout
He moves effectively and can throw on the run. He's at his best on bootlegs, showing zip and accuracy on those throws.
His height is an asset scanning the field, and Richardson is a much better mover than a typical tall quarterback.
May have one of the strongest arms in the class - there is no pass he can't make
He has a quick release and a live arm, delivering tight spirals, and he shows good touch at the intermediate levels
Ball placement at short and intermediate levels is a strength
Scouting Report: Weaknesses
Has struggled with his decision-making and needs to improve his pre-snap recognition skills to read defenses and see blitzes. Doesn't decipher information as quickly as you would like, but does see the entire field and understands coverage.
His mechanics are hit-or-miss as Richardson struggles to remain consistent. His stride is inconsistent, leading to sporadic accuracy.
Although he does have a quick release he still often hangs on to the ball too long leading to sacks
Richardson has a bad habit of fading and throwing off his back foot when the pocket gets muddled, and he is too often all-arm when throwing on the move, sacrificing accuracy massively.
Limited experience - has just a single year of college football behind him and from a passing perspective it wasn't pretty
Very inaccurate - he consistently misses open receivers. His accuracy isn't even close to anybody in the top 10 of this year's QB class
Poor throwing mechanics - hasn't demonstrated he can be a consistent dropback passer
Player Comparison
Cam Newton
Scouting Report: Summary
Anthony Richardson has the highest upside of any quarterback in this year's class. His measurables are off the scale, he has elite speed, height, and outstanding arm strength - from a physical comparison, he reminds us of Cam Newton with the speed of Lamar Jackson. However, as physically gifted as Richardson is he is equally raw, having thrown just 66 passes prior to the 2022 season, and in his lone complete season of college football (in 2022) looked very inconsistent and in which he put up an NFL QB rating of just 84.3 - especially poor when put into the context of a Florida offense that consistently produces QB's with inflated passing stats.

Overall we find it impossible to consider drafting Ricardson in the first round as anything other than a massive throw of the dice, while he could become the next Cam Newton he's equally likely to never develop into a player who is able to consistently lead a traditional NFL offense and be limited to an RPO role.
Anthony Richardson percentiles vs other Quarterback's
(NFL Combine historically - higher value represents better perfomance)
Update - 04/19/2023
At the combine, Richardson put on a show. He was elite any every aspect, he ran 4.43 (99th percentile), and put up the best broad jump and vertical in combine history, for a quarterback. He also displayed incredible arm strength on deep throws. This will most likely further increase the chance of him being a first-round selection, there has even been chatter about him going in the top ten.
Anthony Richardson Three Minute Video Review
Courtesy of NFL Draft Buzz contributor Steven Wright
How other scouting services rate Anthony Richardson (Overall Rank)
All Scouts AverageOverall Rank
20.8
All Scouts AveragePosition Rank
3.0