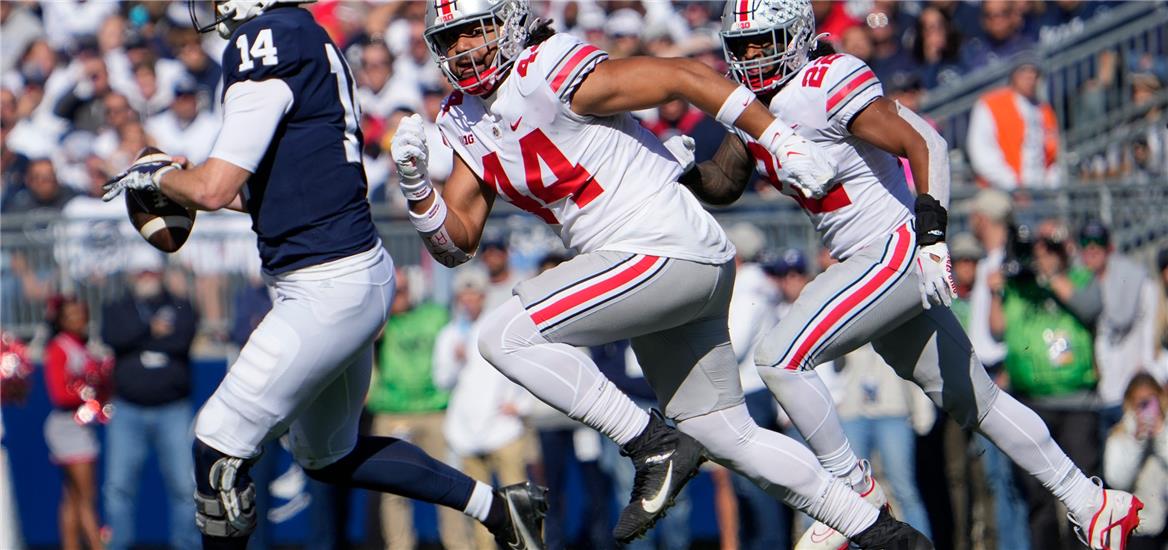 DEFENSIVE END RANKINGS 2024 NFL DRAFT
The 2024 NFL Draft defensive end class is good but not great at least that's how it looks heading into the 2023 season. For this list we have removed any players who are classed as Edge/Linebackers.

This year's class is topped by Jared Verse who surprisingly returned to Florida State after a dominating 2022 season where he logged 9 sacks. Expect him to continue to develop and put up even better numbers in 2023.

Former five-star prospect Ohio State's, J.T. Tuimoloau is a huge athletic talent, he runs in the low 4.6's and weighs in at 270 lbs He's put up good numbers during his first two years and is due for a breakout season, if he does he has high first-round potential.

Jack Sawyer is yet another five-star recruit playing for Ohio State In 2022, he was tasked with a standup outside linebacker role and occasionally seemed out of position. However, a shift back to the defensive line might be the key to realizing his full potential, especially considering he'll rarely see double teams due to the star-studied Buckeye defense. Standing at 6'4" and weighing 267 pounds, Sawyer's build is prototypical for the NFL. He's got an impressive combination of athletic upside along with an innate feel for the position to make a step up in 2023.