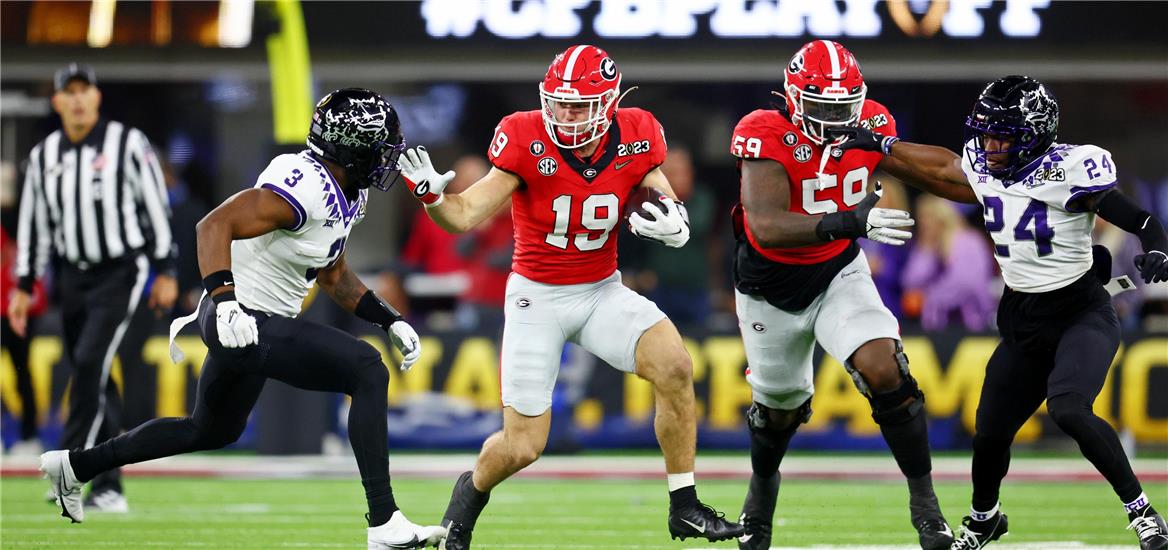 TIGHT END RANKINGS 2024 NFL DRAFT
The upcoming 2024 NFL Draft is set to beat even last year's impressive class - among them is Georgia's Brock Bowers, a force to be reckoned with despite his smaller size of just 230 pounds. Bowers made a splash in his 2021 freshman year, establishing himself as a top-tier player. Last season has been marked by impressive stats with 942 receiving yards, showcasing his potential to be one of the most promising tight-end recruits in Georgia history.

Ja'Tavion Sanders, from Texas, is another name that is causing a stir. Entering Texas as a highly regarded recruit in the 2021 class, Sanders has been fulfilling those high expectations. His performance in his sophomore year was impressive, with notable contributions logging 613 yds receiving and adding five touchdowns. Standing at 6-foot-4 and weighing 242 pounds he looks to be the likely second best in the class.

Rounding off this trio is Syracuse's Oronde Gadsden II. Gadsden, standing 6-foot-5 and 216 pounds, is more akin to a wide receiver than a traditional tight end. However, his adaptability and success as a slot receiver for Syracuse make him an intriguing prospect. His last season saw him making significant strides, as he put up a huge 969 yards in the air along with 6 touchdowns.