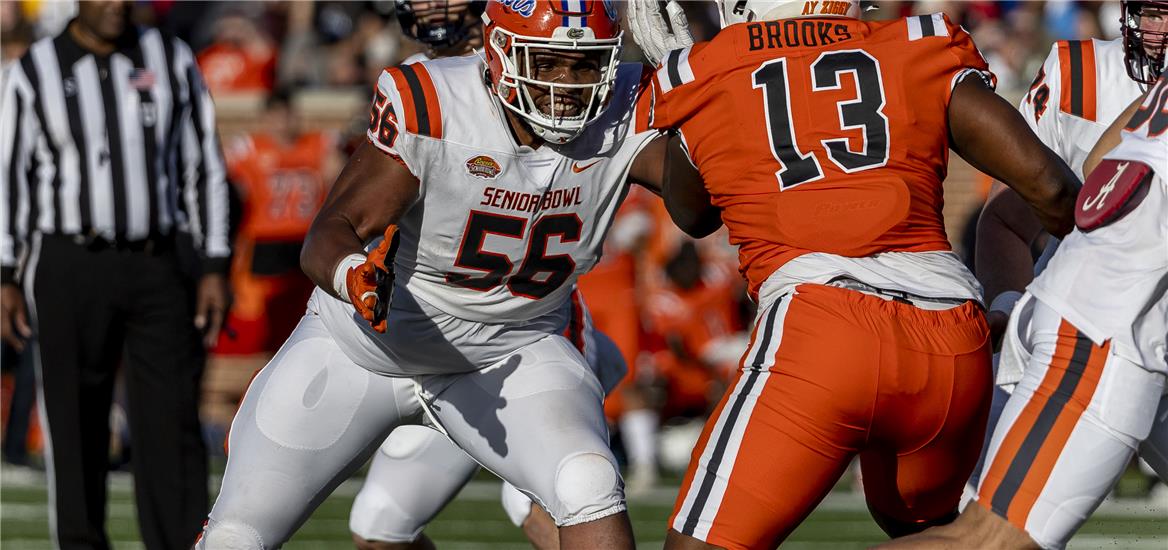 GUARD PROSPECT RANKINGS 2023 NFL DRAFT
We considered lumping all interior line prospects into a single group but ultimately thought it would be useful separating the guards and centers out.
Guard is probably the least glamorous position on the team and so even a particularly special crop escapes the attention they deserve, however, this group looks pretty pedestrian and at least for now, and contains no obvious standout elite prospects.

It's difficult to pick out the best from this bunch, but we currently view South Carolina's Andrew Vorhees, Florida's D'Cyrus Torrence, and Christian Haynes as the prospects with the greatest chance of success at the pro level.

Torrence is huge for an interior player at 347 lbs and has had a dominant 2022 season for the Gators in the running game where he regularly bulldozers defenders.
Vorhees and Haynes are smaller and are more technicians of the game and will be looked at as more of a traditional fit as pro guards.