Stetson Bennett QB Georgia | NFL Draft Profile & Scouting Report
Stetson Bennett QB Georgia
NFL Draft Profile & Scouting Report
Last Updated:

04/24/2023

Draft Year:

2023

40 time:

4.67 seconds (81%*)

Age:

25.7

DOB:

10/28/1997

Measurables:

Height:

5-11 (2%*)

Weight:

192 (1%*)

Hands:

10 (70%*)

Arm:

28 7/8 (2%*)

Span:

72 (6%*)

Forty:

4.67 (C) (81%*)

Shuttle:

4.20 (C) (79%*)

Ten Yard:

1.59 (C) (89%*)

Vertical:

33.5 (C) (76%*)

Broad:

118 (C) (85%*)

(C)

- NFL Combine

(P)

- Pro Day

(O)

- Other

(HS)

-Estimated from High School Combine

For an explanation of how the (HS) data is calculated see

this article

*Percentile calculated on how any given stat would rank at the NFL combine historically in the player's position group (Higher value represents better perfomance).
Last Updated:

04/24/2023

Draft Year:

2023

40 time:

4.67 seconds (81%*)

Age:

25.7

DOB:

10/28/1997

*Percentile calculated on how any given stat would rank at the NFL combine historically in the player's position group (Higher value represents better perfomance).
Overall Rating:

82.2 / 100

Game performance weighted rating
Short Passing:

79%
Medium Passing:

88%
Long Passing:

91%
Rush/Scramble:

73%

Overall Rank:

#140

Position rank:

#10

College Games:

38

College Snaps:

2018

Grade:

247 RATING: 78/100

Ovr Rank:

#2569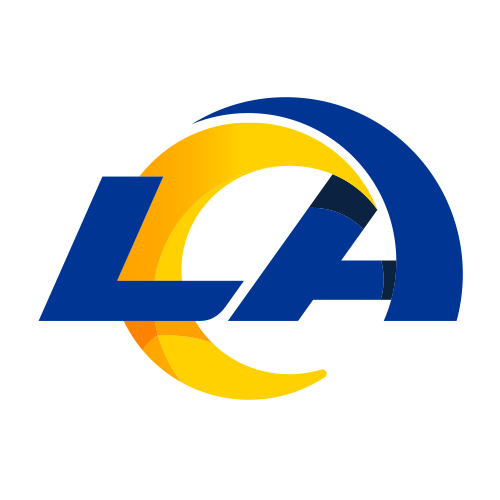 Drafted: ROUND: 4 - Pick Number: 128 (LAR)
Draft Profile: Bio
Stetson Bennett attended Pierce County High School and led his team to three consecutive state playoff appearances, throwing for 3,724 yards, running for 500 more, and scoring 40 total touchdowns as a senior. Despite this, he was rated just a 2-star recruit by ESPN and also handed a 2-star grade by 247 Sports.

Following high school, Bennett opted to join Georgia, but after Justin Fields (now a Chicago Bear) committed to the Bulldogs Bennett saw the writing was on the wall and wisely chose to transfer to Jones County College. After a solid year at the JUCO level, he transferred back to Georgia sensing an opening there following Fields leaving for Ohio State. Bennett was handed the second-string spot at Georgia behind Jake Fromm.

>In 2019 Bennett saw action in 4 games for the Bulldogs as he threw for 260 yards on 27 attempts with a completion percent of 74.1 for an average of 9.6 yards per pass, with 2 TDs, while taking no sacks, and a QB rating of 113.2.

In 2020 he got his big break when starter D'wan Mathis was benched for poor play and Bennett was given the starting job. Over the remaining games he started all 8 games as he passed for a pretty pedestrian 1174 yards on 158 attempts with a completion percent of 54.4 for an average of 7.4 yards per pass, with 8 TDs, while also taking 4 sacks, and putting up a QB rating of 79.5. He made 23 runs for a total of 101 yards at an average of 4.4 per rush.

As a senior in 2021 Bennett was again relegated to the back role as transfer JT Daniels was gifted the starting job. Daniels lasted just one game before going down with an injury, giving him a second chance to impress as the starter - this time he didn't disappoint. Playing in a total of 13 games he threw for 2637 yards on 261 attempts with a completion percentage of 64 for an average of 10.1 yards per attempt adding 27 TDs, and allowing 9 sacks, with an excellent QB rating on the year of 120.8. As a runner, he logged 46 runs for a total of 347 yards at an average of 7.5 per run. The year was capped off with him successfully quarterbacking the Bulldogs to the 2022 College Football Playoff National Championship game in a rematch against Alabama.

Bennett surprisingly opted to stay at Georgia and forgo entry into the draft - and as a fifth-year senior in 2022 while playing in 13 games as he threw for an elite 3430 yards on 395 attempts with a completion percent of 67.8 for an average of 8.7 yards per pass, putting up a decent 20 TDs, while taking 9 sacks, and totaling a QB rating of 105.4. He added 49 runs for a total of 224 yards at an average of 4.6 per run.
Honors & awards
2022
One of four finalists for the Heisman Trophy
Winner of the 2022 Burlsworth Trophy, as the country's outstanding player who began his career as a walk-on
Finalist for the Johnny Unitas Golden Arm Award...semifinalist for the Davey O'Brien Award
Coaches' All-SEC Second Team
Led Georgia to the 2022 SEC Championship, throwing for 214 yards and four TDs in building a 35-10 halftime lead.

2022
Named Offensive MVP of the CFP Championship Game
Completed 17 of 26 passes for 224 yards and a pair of TDs
Directed two fourth-quarter TD drives vs. Alabama...his final two passes of the game went for touchdowns of 40 and 15 yards
Offensive MVP of the Capital One Orange Bowl after completing 20 of 30 passes, with 3 TDs vs. Michigan
One of three finalists for the 2021 Burlsworth Trophy, presented to country's most outstanding player who began his career as a walk-on
Scouting Report: Strengths
Good (not elite) arm strength and can make most the NFL throws with effortless intermediate passes.
Sees the field very well when the play breaks down and has the quick-thinking and football IQ to change plays at the line.
Very confident passer and shows good accuracy and feel when in rhythm. Showed better ball placement from past years and throws very catchable passes
Picks up yards with his legs when needed and shows a natural affinity to avoid pressure and buy time
Possesses very good vision balance, elusiveness, and deceptive speed as a runner.
Has a quick release - making him tough to sack
Has a natural instinct for the game and a fantastic never say die attitude - that so far have managed to make up for his average athletic skills
Sprays the ball anywhere on the field, especially when given a pocket from which to deliver. Will step up into the pocket while looking downfield, reset his feet and deliver.
Natural leader who's well respected by all his teammates
Scouting Report: Weaknesses
Bennett often holds the ball too long. While Bennett keeps his eyes up while moving, his mechanics get increasingly sloppy once he's pushed off his spot.
It's obvious why Bennett isn't viewed a highly rated NFL prospect - he's diminutive in the pocket at just 5-11 (at a push!) and 190 Lbs. He may struggle to stay healthy when not playing behind a Bulldog line
His arm strength is decent but less than ideal; he lacks a little zip, and accuracy becomes an issue when he's unable or unwilling to set his feet.
Puts too much air in some of his throws and needs to show a lower trajectory on deep throws.
Player Comparison
Seneca Wallace
Scouting Report: Summary
Stetson Bennett is a classic overachiever, despite having very average measurables he's managed to carve out a hugely impressive college career while battling adversity at Georgia. He possesses a great feel for the game, is a natural leader on the field, and is an elite short to medium-range passer with a nice developed quick release. He however is very small for the position at just 190 lbs (without the frame to add much more weight) and this really will limit his pro value, especially given that other successful NFL QBs of similar stature have all had stronger arms than Stetson or been much better athletes.

Currently we view Stetson as a solid NFL backup - but we are pretty confident he can carve out a nice career in the pros. Expect Stetson to be selected in the 5th to 7th rounds of the 2023 NFL Draft.
Stetson Bennett percentiles vs other Quarterback's
(NFL Combine historically - higher value represents better perfomance)
Update - 04/24/2023
At the combine, Bennett boosted his stock, as he ran a 4.67 and displayed explosion in the broad jump (85th percentile). More importantly, he looked outstanding in the passing drills where he showcased a surprisingly strong arm and excellent accuracy.
How other scouting services rate Stetson Bennett (Overall Rank)
All Scouts AverageOverall Rank
166.3
All Scouts AveragePosition Rank
9.0