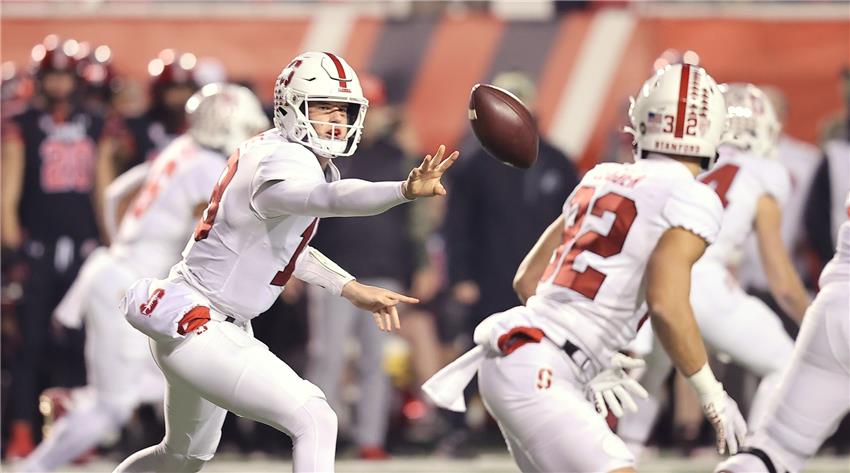 Tanner McKee QB Stanford | NFL Draft Profile & Scouting Report
Tanner McKee QB Stanford
NFL Draft Profile & Scouting Report
PLAY STYLE:

Pocket Passer

Last Updated:

04/24/2023

Draft Year:

2023

40 time:

4.75 seconds (67%*)

Age:

23.7

DOB:

04/27/2000

Measurables:

Height:

6-6 (95%*)

Weight:

231 (79%*)

Hands:

9 3/8 (39%*)

Arm:

32 7/8 (72%*)

Span:

79 1/8 (89%*)

Forty:

4.75 (O) (67%*)

Shuttle:

4.41 (C) (34%*)

Vertical:

33 (C) (70%*)

Broad:

114 (C) (68%*)

Three Cone:

7.22 (C) (29%*)

Bench:

DNP

(C)

- NFL Combine

(P)

- Pro Day

(O)

- Other

(HS)

-Estimated from High School Combine

For an explanation of how the (HS) data is calculated see

this article

*Percentile calculated on how any given stat would rank at the NFL combine historically in the player's position group (Higher value represents better perfomance).
PLAY STYLE:

Pocket Passer

Last Updated:

04/24/2023

Draft Year:

2023

40 time:

4.75 seconds (67%*)

Age:

23.7

DOB:

04/27/2000

*Percentile calculated on how any given stat would rank at the NFL combine historically in the player's position group (Higher value represents better perfomance).
Overall Rating:

84.8 / 100

Game performance weighted rating.
Click the links below to view how player ranks vs other prospects.
Release Speed:

95%
Short Passing:

77%
Medium Passing:

76%
Long Passing:

88%
Rush/Scramble:

59%

Overall Rank:

#82

Position rank:

#8

College Games:

23

College Snaps:

1391

Grade:

ESPN RATING: 85/100

OVR Rank:

#13

Pos Rank:

#5

State Rank:

#7

Grade:

247 RATING: 97/100

Ovr Rank:

#46

Pos Rank:

#3

Grade:

RIVALS RATING: 5.9 (97%)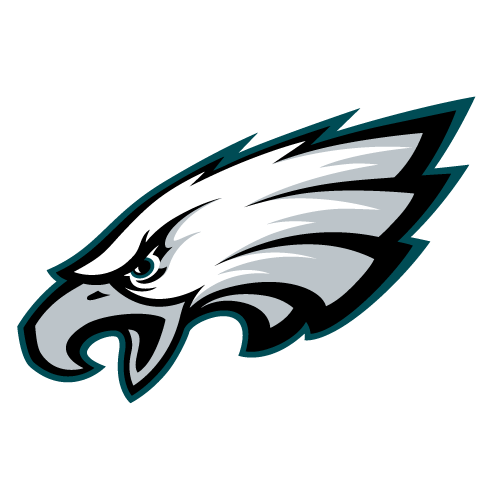 Drafted: ROUND: 6 - Pick Number: 188 (PHI)
Draft Profile: Bio
Tanner McKee from Centennial High School was rated a 4-star recruit by ESPN and handed a 4-star grade by 247 Sports. Following high school, McKee opted to join Stanford after having offers on the table from Alabama and Texas.

In 2020 as a freshman McKee saw action in one game for the Cardinals as he threw for 62 yards on 7 attempts with a completion percentage of 42.9 for an average of 8.9 yards per pass, with no TDs, while taking no sacks, and a QB rating of 74.7. He added 36 runs for a total of 144 yards at an average of 4.0 per run.

In 2021 as a sophomore he played in 10 games as he passed for 2325 yards on 315 attempts with a completion percent of 65.4 for an average of 7.4 yards per pass, with 15 TDs, while also taking 25 sacks, and putting up a QB rating of 93.9.

As a junior in 2022 McKee played a total of 12 games. He passed for 2949 yards on 433 attempts and put up a completion percentage of 61.2 for an average of 6.8 yards per attempt, with 3 TDs, and allowing 40 sacks, with a solid QB rating on the year of 83.8.
Scouting Report: Strengths
Sticks throws into tight windows over the middle, throwing to spot on a slant or between zone defenders before the receiver is open.
Traditional pro-looking QB - aas elite size for the position - stands 6-6 and weighs 230lbs and has the elite arm strength to match
Stats may misrepresent his quality of play due to sub-par talent around him
Highly skilled in executing the west coast system - will likely transition into a pro offense with ease
Has great footwork and usually deals well with pressure
Flashes good accuracy to all levels of the field and has the arm strength to make every requisite NFL throw.
Big athlete with good height and stands tall in the pocket to survey. the field. Uses good technique, squaring his shoulders to the target and stepping into his throws.
Sprays the ball anywhere on the field, especially when given a pocket from which to deliver. Will step up into the pocket while looking downfield, reset his feet and deliver.
Has surprising speed as a runner for such a big man - has some escapability
Excellent height to see over the defense along with a super release that allows to him to avoid a number of sacks
Good accuracy overall, including excellent accuracy on short timing routes to backs and receivers, placing the ball slightly in front to lead receivers to potential yardage after the catch.
Possesses an NFL arm. Gets the ball from one hash to the opposite sideline in a hurry
Scouting Report: Weaknesses
Needs to improve his touch at all levels and know when to gun it and when to take something off his throws. His accuracy is solid, but far from great when under pressure with streaky ball placement downfield as he tries to thread the needle too much.
Had only an average season in 2021 when Stanford went just 3-9 in both 2021 and 2022, so it's difficult to tell how much of this is down to his horrible supporting cast
Doesn't decipher information as quickly as you would like, but does see the entire field and understands coverage.
Player Comparison
Jacob Eason
Scouting Report: Summary
Tanner McKee is an intriguing pro prospect due to his obvious tangibles - he looks the part and possesses prototypical drop-back passer qualities, is a quick decision-maker, has a quick release, a strong arm, and has excellent accuracy, especially on intermediate and long throws. He however really struggled last year on an awful Cardinals team that went 3-9. As a result, McKee has proved to be a difficult player to evaluate as he has had to run for his life behind one of the worst offensive lines in the power five and so most of the time his aim has been to simply stay upright. Although when he has time to throw the ball he's shown a great deal of accuracy and ability to lead his receivers downfield.

Mckee currently projects as a second or third-round pick in the 2023 NFL Draft - and has real starting potential given the right pro offense.
Tanner McKee percentiles vs other Quarterback's
(NFL Combine historically - higher value represents better perfomance)
Update - 04/24/2023
At the combine, McKee'snumbers were all pretty pedestrian, as expected. What wasn't expected was his performance in the passing drills where his unusual delivery produced some inaccurate passes at all levels, and his arm strength was disappointing.
Tanner McKee Three Minute Video Review
Courtesy of NFL Draft Buzz contributor Steven Wright
How other scouting services rate Tanner McKee (Overall Rank)
All Scouts AverageOverall Rank
103.6
All Scouts AveragePosition Rank
7.0