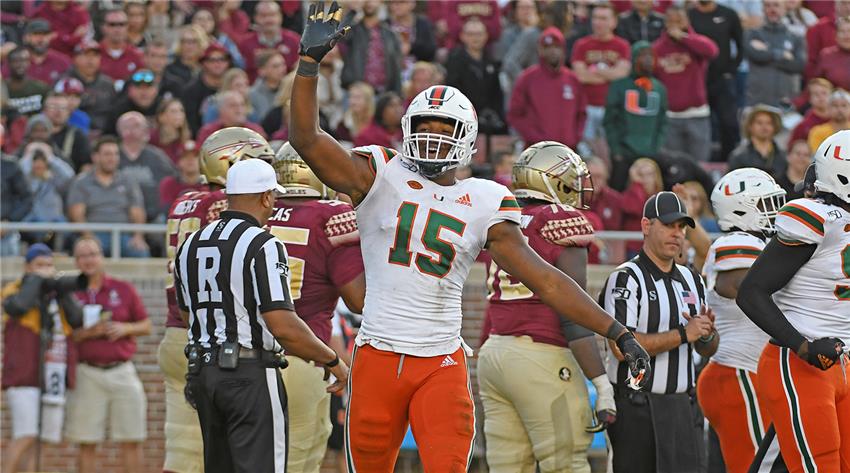 The Top Pass Rushers in the 2021 NFL Draft

If any NFL teams are desperate for help and need top-level Pass rush specialist talent, they will need to look elsewhere because this year's NFL Draft class doesn't possess any obvious instant Plug'n'Play NFL superstars. The 2021 NFL Draft doesn't have a guaranteed game-changer such as Chase Young or Nick Bosa. The group's top pass-rushing prospects are physically gifted but need a little more experience and development to become as productive as the last few Defensive Rookies of the Year.
Kansas City Chiefs
Wide Receiver - when you have arguably the best QB in football (certainly the most exciting) then you need to give him weapons to work with - two of the three starters are free agents this year (though neither seems likely to draw a huge amount of interest) and despite drafting Hardman in the second round last year the Chiefs may look to add to their receiving corps in what is an extremely talent laden draft at the position this year

Linebacker - the Chiefs could certainly look to bolster this group - though they still have high hopes for Wille Gay their second round pick from 2020 - in our latest draft we have the Chiefs taking Nick Bolton who is great value at the end of the first round.

Offensive Line - injuries cost the Chiefs dearly in their run to the superbowl and they look likely to look to add some youth to the mix through the draft (though the signing of star guard Joe Thuney and also Klye Long in free agency takes some of the pressure off this position).
Las Vegas Raiders
Pass rusher - the Raiders have a fair few needs but many of their most pressing needs are on defense. Ever since Mack moved on in a blockbuster trade the Raiders have been missing someone that can really get after the QB. In our latest mock we have the Silver & Black taking Gregory Rousseau though with them just picking up Yannick Ngakoue in free agency they may feel that they have addressed this particular need.

Safety - the Raiders need to bring in a safety to work alongside Abram.

Defensive line - as well as a pass rusher the Raiders need to get more talent inside the line
Los Angeles Chargers
Offensive Line - the Chargers have a potential star in Justin Herbert and they need to do a (much) better job of protecting him. Expect to see the Chargers invest at this position as the current line needs a lot of help - in our latest mock we have the Chargers doing just that and taking Christian Darrisaw (though they have been spending freely in free agency signing both Corey Linsley (the top center) and Matt Feiler - but I don't think that will be the end of it for them).

Defensive back - could be either a cornerback or a safety (or better yet - both) - they need to start to look to the future though they will be glad to welcome back Derwin James.

Defensive End - the Chargers need someone to partner Joey Bosa and Ingram is a free agent this year (and injuries in 2020 are not going to help the market for him and he may well return and a more cap friendly contract which the Chargers need after spending so much with Bosa).
Denver Broncos
Quarterback - Drew Lock does not look to have a lock on the job and if someone like Fields were to slip then it would not be at all surprising to see the Broncos make a move

Cornerback - the Broncos have a major need at cornerback, especially following a disappointing season from Bouye - there are likely to be at least one if not two premium prospects available when the Broncos are on the clock and we currently have them taking Caleb Farley in our latest mock (and this is notwithstanding them signing Ronald Darby in free agency).

Offensive line - Garett Bolles had a good year but all eyes are going to be on the return of Ja'Wuan James in 2021 who will need to do a lot to show that he can be a solid starter for them in the long term - it would not be surprising to see the Broncos take one or more players along the line in the draft, especially at guard (Cushenberry likely did enough at center to earn the starting spot in 2021).