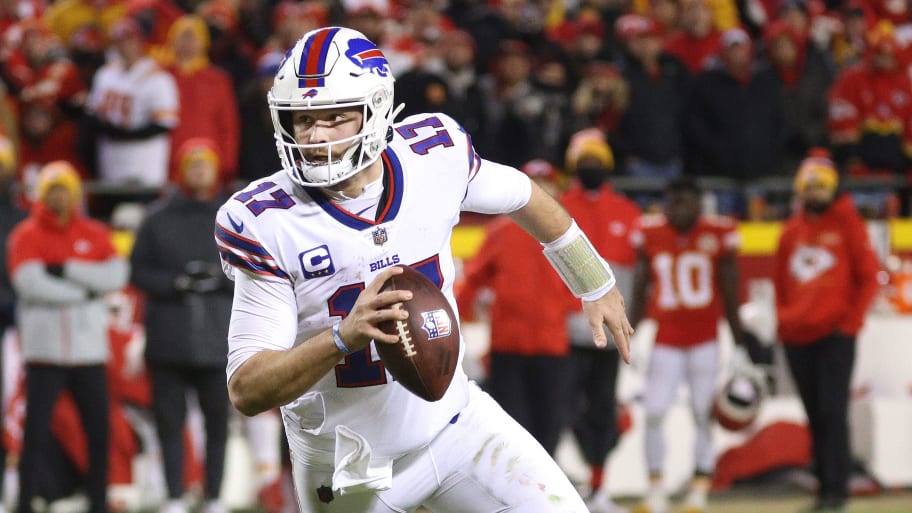 Latest Super Bowl Odds Ahead of 2022 NFL Draft
With the NFL Draft on Thursday, we breakdown the Super Bowl 57 betting odds with the Buffalo Bills the favorite to win the Lombardi Trophy.
The first round of the NFL Draft goes down on Thursday, April 28th with a ton of intrigue around the top of the board.
However, while we get ready for the NFL Draft, it's the teams at the bottom of the first round that look to shore up the rest of the roster as they prepare for a Super Bowl run.
Let's take a look at the odds at WynnBET Sportsbook for who are the favorites to win Super Bowl 57 in February. This is an interesting time to look at the futures market ahead of a busy night in the NFL that may not have direct impact on the Super Bowl chase, but can help fortify contenders ahead of next season.
Super Bowl 57 Odds
Buffalo Bills: +650
Tampa Bay Buccaneers: +700
Kansas City Chiefs: +900
Green Bay Packers: +1000
Los Angeles Rams: +1000
San Francisco 49ers: +1400
Dallas Cowboys: +1500
Denver Broncos: +1500
Los Angeles Chargers: +1500
Cleveland Browns: +1750
Baltimore Ravens: +2000
Cincinnati Bengals: +2000
Indianapolis Colts: +2250
Arizona Cardinals: +2500
Tennessee Titans: +2500
Las Vegas Raiders: +3000
Miami Dolphins: +3000
Minnesota Vikings: +4000
New England Patriots: +4000
New Orleans Saints: +4000
Philadelphia Eagles: +4000
Washington Commanders: +5000
Pittsburgh Steelers: +7500
Seattle Seahawks: +7500
Atlanta Falcons: +10000
Carolina Panthers: +10000
Chicago Bears: +10000
Jacksonville Jaguars: +10000
New York Giants: +10000
Detroit Lions: +15000
New York Jets: +15000
Houston Texans: +20000
Bills Super Bowl Favorites Ahead of NFL Draft
Buffalo came up short in Kansas City in the AFC Divisional Round, allowing the Chiefs to get into field goal range in the final 13 seconds to score a game tying field goal which Kansas City eventually won in overtime.
However, the Chiefs, who are still looked at favorably in the betting market to make another Super Bowl run, traded star reeiver Tyreek Hill in the offseason and play in the vaunted AFC West with the Broncos adding Russell Wilson and the Raiders adding Davante Adams.
Meanwhile, the Bills play in the AFC East which should be much easier to navigate and have MVP candidate Josh Allen at the helm. The Bills were close last season, but the AFC is more difficult, the odds are still listing them as the favorite.
Elsewhere, the Bucs check in second on the odds board. Tom Brady retired and then decided to come back to Tampa Bay after a few weeks with head coach Bruce Arians transitioning out of his role heading into next season. The NFC appears much weaker in 2022, specifically the NFC South with the Falcons moving on from Matt Ryan and Saints head coach Sean Payton leaving as well.
This article was originally published on www.fansided.com/betsided as Latest Super Bowl Odds Ahead of 2022 NFL Draft .