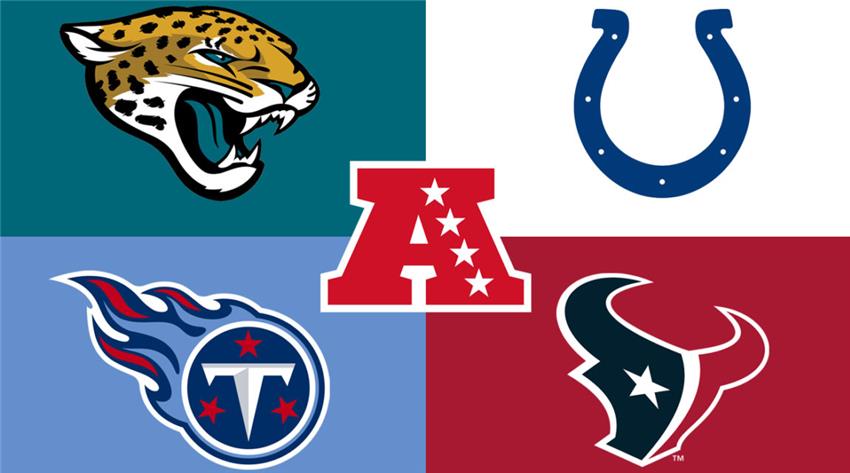 Team Needs into Free Agency and the NFL draft-AFC South

The AFC South must be glad that the NFC East exists which stops it being the most bizarre division in the NFL. There are a number of teams in this division with series issues to address (and that is assuming that Watson stays in Houston).
Tennessee Titans
Pass rusher – the Titans need to find a way to generate pressure on opposing quarterbacks – they have a good tackle in Simmons but they are just not getting to the QB (Landry was their most effective player with just 7 sacks on the season and he was twice as effective as anyone else!). Clowney was brought in to help with the pass rush problems but failed to register a sack before ending on IR and it seems unlikely he will return. Expect the Titans to be aggressive in the draft and free agency. We have them taking Azeez Ojulari in the first round.
Offensive Line – the Titans probably didn't want to have to think about this area after taking a tackle in the first round of the 2020 draft but Isaiah Wilson ended up on the non-football injury list after a series of the off the field issues (and who was subsequently traded to the Dolphins for a swap of seventh-round picks...) and so it seems likely that they will need to come back to the line once again, especially given the number of injuries they were hit with in 2020.
Cornerback – 2020 was a year of injuries and people under-performing and the Titans will need to look at this area in both free agency and the draft (especially if Butler leaves via FA).
Indianapolis Colts
Wide Receiver- clearly quarterback would have been the Colts biggest need following the retirement of Rivers but the trade to bring Wentz to Indy has solved that problem and at this point it feels like a major win for the Colts and a real head-scratcher for the Eagles. With a new QB on the books the Colts need to do their best to put him in an environment to succeed (unlike in Philly). There are numerous quality passing options in the 2021 draft and if one of the premier talents somehow slips down to the Colts I would expect them to snatch them up.
Pass Rusher – Autry and Houston did a pretty good job of getting after the QB in 2020 but both are in contract years and it would be surprising to see both return – and if either or both move on then the Colts are going to have to look elsewhere to support Buckner (who had a very solid year on the back of his mega-bucks extension).
Offensive Line – this might at first glance seem an odd need given how well the Colt's offensive line has performed over the last few years, but the retirement of left tackle Anthony Castonzo has left a gaping need on the line – there has been talk of all-pro guard Nelson kicking out to tackle and that remains a possiblity but if they do then they will need to replace Nelson and if they don't then they need to secure a new tackle – and in our latest mock draft we have them doing just that.
Houston Texans
Cornerback – we are assuming for now that they work things out with Deshaun Watson otherwise it is pretty obvious what the Texans' biggest need is going to be. Assuming Watson remains then cornerback is a big need for Houston – unfortunately for them they don't have a first round pick this year and so they will need to see who slides to early in the second. Conley, Hargreaves and Gaines are all set to test the market in free agency and so the Texans' defensive backs could look very different in 2021.
Safety – we were going to list running back but apparently David Johnson has been resigned by the Texans and so they must feel confident that he can return to form. Eric Murray hasn't proven to be the player they thought they were getting to partner Justin Reid and the Texans are likely to look for an upgrade at this spot.
Defensive Line – Houston's defense was almost entirely responsible for their disastrous 2020 season. Things didn't get better with the legendary J.J. Watt moving to the Cardinals (even if he is far from his peak it is still a real loss to the team) and Houston hasn't really improved things since – trading LB Benardrick McKinney to the Phins in return for DE Shaq Lawson – feels like the Dolphins got the better of that trade. There are many holes and needs on the defense and it's a shame for the Texans that they don't have a first round pick to work with.
Jacksonville Jaguars
Quarterback – the Jags have to thank their lucky stars that in the year their biggest need is QB they land the #1 pick in the draft and have a chance to grab one of the top QB prospects of the last ten years. Whilst this is a huge need it is one that they will fill immediately in the draft.
Offensive Line – the inside of the line is actually pretty decent for the Jags but there are question marks at both tackle spots and you don't want a rookie QB to start his NFL career either running for his life or flat on his back. With two picks in the first round the Jags are in a great position to upgrade this spot via the draft and we currently have them selecting a tackle at #25.
Tight End – there are a few spots that the Jags need to upgrade – you don't get the #1 overall pick based solely on poor QB play (though it helps!) but they clearly need to get a tight end upgrade and hopefully they can become Lawrence's safety blanket and best friend – and the Jags haven't had a solution at that spot since Marcedes Lewis left.