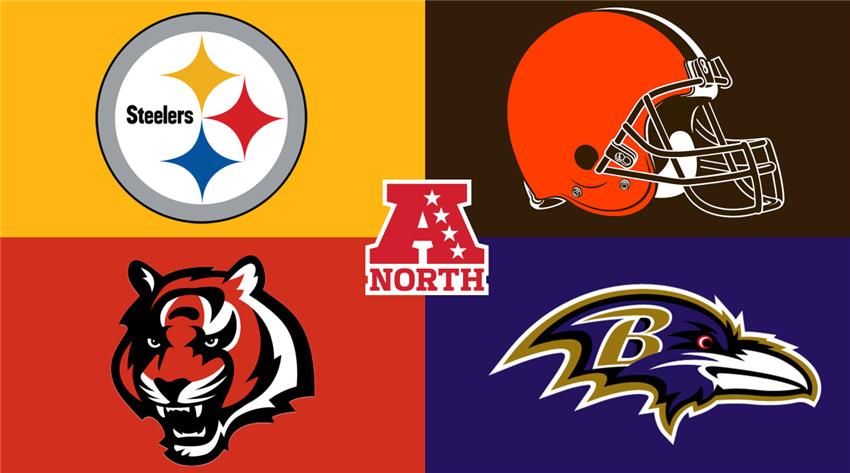 Team Needs heading into Free Agency and the draft - AFC North

The AFC North has home to some of the stronger teams in the NFL over the past decade but it's a time of change with Big Ben nearing retirement and the Browns moving out of the basement and the Bengals starting to improve with a promising quarterback at the helm.
Pittsburgh Steelers
Offensive Line - Retirements, free agency, and contract issues are likely to result in a major overhaul of the Steelers offensive line. Dotson, a 4th round pick last year, played well when given an opportunity and could form part of the new youth movement. The Steelers have been very quiet in free agency thus far and we have them taking tackle Rashawn Slater in our latest mock.
Running Back - The Steelers need to bring in a three-down back in order to replace the production they lost when Bell left the team. RBs can be found late in the draft and so they are unlikely to spend a premium pick at this position.
Quarterback - Big Ben who seems to have been in the league since forever is likely in his final season and the Steelers will need to figure out what comes next. Rudolph is unlikely to be seen as a future starter and so the Steelers would do well to try to draft a QB that can spend a year learning on the sidelines before stepping in to try to fill those very large shoes.
Baltimore Ravens
Wide Receiver – to take the next step the Ravens need to continue to add weapons to help Jackson, who cannot do it all by himself – a deep threat WR would really help to stretch the field and give Lamar more room to run. In our latest mock we have the Ravens taking Kadarius Toney.
Pass Rusher – the Ravens need to find someone that can get after the QB and that need is even greater now that Judon has signed with the Patriots in free agency.
Safety – after releasing safety Earl Thomas the Ravens got by with Clark and Elliot but an upgrade is needed here and it wouldn't be surprising to see the Ravens look very hard at Trevon Moehrig in the first round.
Cleveland Browns
Wide Receiver - Odell Beckham is coming off surgery and it is unclear whether he figures to be part of the plans moving forward - if he is not then wide receiver suddenly becomes a major need for the Browns.
Defensive Backs - Both cornerback and safety are areas of need for the Browns – especially given the time that their current squad has spent on IR.
Linebacker - The Browns need to get a versatile linebacker to sit in the middle of their defense and direct things – in our latest draft we have the Browns taking Zaven Collins who can fulfill that role.
Cincinnati Bengals
Offensive Line - It is tempting just to put "offensive line" for all three spots, that is how much work is required here – the Bengals look to have drafted a quality QB in Burrows but they have to do a (much) better job of protecting him and giving him time to throw. In our latest mock the Bengals are ecstatic that Sewell drops to them at 5.
Pass rusher - After sorting their offensive line the Bengals also have work to do in many other areas including improving their pass rush which went from being a major need to a huge need following the signing of their only productive pass rushers Carl Lawson by the Jets in free agency, though they have acted to address this in part by signing Trey Hendrickson though this remains an area they need to address.
Wide receiver - As well as keeping him upright the Bengals also need to improve the skill players that Burrows has available to him (especially with the experienced AJ Green leaving in free agency, even if he isn't the player he once was).