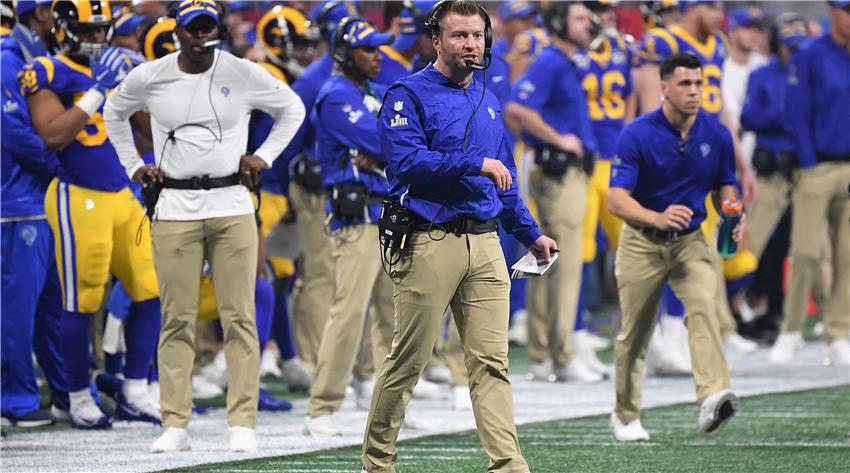 Which Teams are Under Pressure in Week Six?
Five weeks into the 2022 NFL campaign and some teams are already feeling the heat. In fact, the pressure has claimed its first head coach casualty, with Matt Rhule being fired by Carolina. The Panthers are 1-4 and Rhule's record was a less-than-impressive 11-27 so it isn't a huge surprise, and he surely won't be the last coach to lose his job this year.
A quick look at NFL gameday odds will reveal that some teams are already being written off by bettors and bookmakers, and there are some big-name franchises, coaches and players who need to start winning and soon. Here are the three under the most pressure.
Denver Broncos
The NFL is littered with big-name acquisitions that didn't quite work out, but few can rival the failure that we've seen at the Broncos so far in 2022.
Russell Wilson swapping Seattle for Denver was one of the most hyped moves we've seen in recent years but the hope he would be able to stamp his character and ability on the franchise has not been fulfilled. Wilson looks nothing like the nine-time Pro Bowl star we saw in Seattle. Five weeks in he has career-low figures for passer rating and completion and leads the second-worst offense in the NFL.
The news that he is to receive treatment on his throwing shoulder mitigates the disaster that was the recent home defeat against the Colts, at least to an extent but raises the question of why the head coach opted to have his compromised quarterback make a throw late in the game, which resulted in a Colts end zone pick. And why did Wilson go along with it?
To an extent, the ineptitude of Nathaniel Hackett, at least in terms of play calling and game management, is acting as a shield for Wilson, and the facts of NFL life are that a veteran quarterback with a five-year $245 million contract extension is a lot harder to move than a head coach. From playoff ambitions to simply trying to stay afloat, time is running out for Hackett and for the Broncos.
LA Rams
It seems a little unfair to include the reigning Super Bowl champions in this list, given the horrendous injury list they are dealing with, but high-caliber teams are expected to be able to cope with missing players and right now, the Rams are looking mediocre.
Offensively, they have been horrible. In weeks Four and Five, they managed 19 points in total, leaving them ranked 26th in total offense and 29th in points. At 2-3, this is also the worst start under Sean McVay and it leaves them with a lot of work to do in a tough division. After five games, the Rams have recorded the fifth worst points total by a reigning Super Bowl franchise, and all four of the teams ahead of them on that list failed to make the playoffs.
The problems for the Rams start with their weakened offensive line, and their poor rushing attack, which has contributed just over 62 yards per game. Opposing defenses, therefore, have an easy time of it, targetting quarterback Matthew Stafford on play after play. Stafford, in turn, is struggling to exert his dominance. He has been sacked 21 times: leading the NFL and has thrown seven picks. Injuries are a factor, but more is still expected from a loaded franchise.
Arizona Cardinals
Arizona's knack for shooting themselves in the foot is remarkable and less forgivable each time it happens. The latest slip-up came against the unbeaten Eagles. Arizona were matching Philadelphia until Kyler Murray slid just short of a first down and then inexplicably spiked the football at third down and 1, forcing the team to go for a field goal with their replacement kicker. Matt Ammendola compounded the unforced error by missing the kick, leaving Arizona 2-3 and fans shaking their heads in disbelief.
Murray has long since passed the point of being regarded as a rising talent and is now a highly-paid superstar, so his failure to deliver at crucial moments is becoming a huge problem. The same goes for the coach Kliff Kingsbury, who has a similar record of underachievement and a big contract.
To an extent, the Cardinals have benefitted from the fact that neither the Rams nor the 49ers have made a great start to the season, so Arizona are not too far off the pace, but they can't carry on throwing away games through unforced errors and fan patience is wearing thin.