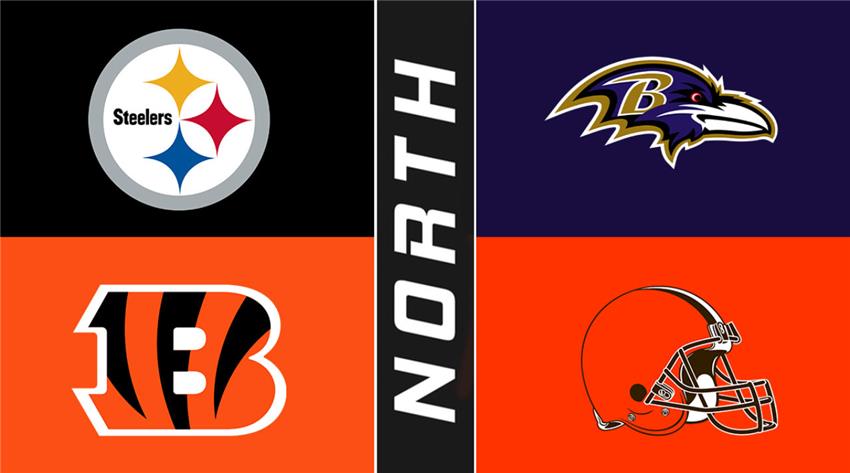 AFC North Team Needs Heading into Free Agency and the 2023 NFL Draft
With the exception of the Bengals, every team in the AFC North was just okay this year. The Ravens snuck into the playoffs, the Steelers just missed it after a late-season push, and the Browns were never a real threat to make the postseason. That can easily change for 2023, however. This may be one of the most well-coached divisions in football, and there will be a lot of opportunity for teams like the Ravens and Steelers to become contenders for a real playoff push. Today, we'll analyze the needs for each team and look at how they can get better for the 2023 season.
CINCINNATI BENGALS TEAM NEEDS
Cornerback - Eli Apple isn't quite as bad as everyone likes to say he is, but having him start is certainly less than ideal for a championship-contending team. Chidobe Awuzie is also coming off of a torn ACL that he suffered mid-season which may cause him to not be ready for the start of the season, so the team will need to start developing a rookie to eventually take over for these guys.
Offensive Guard - The team has been signing below-average veterans to cover up the interior of the offensive line for multiple years, but now it's time for them to get a long-term fix. A guy like O'Cyrus Torrence or John Michael Schmitz could fall to them at pick 29, and the team would be well-suited grabbing one of those guys to help generate a push in the run game.
Edge - Cincinnati failed to generate a consistent pass rush in 2022. The team placed fourth to last in sacks in the entire NFL last year with just 30, and the edge is a place where they've failed to get consistent pressure. This class of edge defenders is very deep, so they shouldn't have much trouble finding someone who can help them get to the quarterback with a first or second-round pick.
BALTIMORE RAVENS TEAM NEEDS
Wide Receiver - The team invested into their receiving core when they took Rashod Bateman with a first-round pick in the 2021 NFL Draft, but they'll need a lot more than that if they want to have a prolific passing attack. Bateman and Devin Duvernay are both decent when healthy and on the field, but getting a true WR1 would add another dimension to this offense and would possibly help convince QB Lamar Jackson to stay on a long-term deal.
Cornerback - The Kyle Hamilton selection from last year's draft did a nice job shoring up the backside of the defense, now they just need to grab a cornerback or two to solidify themselves as a dangerous young secondary. Head Coach John Harbaugh has traditionally done a nice job developing talent on the defense in his 15-year tenure with the team, and he could almost certainly elevate a premier prospect like Cam Smith or Joey Porter Jr. to stardom after a few years in Baltimore.
Offensive Tackle - Ronnie Stanley is a great player when healthy, but that hasn't been very often over the past couple of seasons. They could use help on both sides of the line, so a rookie starting on the offensive line is a real possibility for the Ravens next year. A team that prides their identity on its rushing attack as much as Baltimore does needs to invest in talent in the trenches if they want to have a chance in this competitive division.
PITTSBURGH STEELERS TEAM NEEDS
Cornerback - This is probably the most obvious need for the team this year. Everyone would agree that Pittsburgh's cornerbacks were below average last season, and they may struggle to find a long-term fix in free agency. Fortunately for them, there is a great class of cornerbacks coming in for the draft this year, and their positioning in the first round should be high enough for them to land one of the top guys.
Linebacker - I have no doubts that Mike Tomlin will have this defense back to an elite unit for the 2023 season, but it would help for him to get a true leader in the middle of the field. Middle linebackers are traditionally the heart and soul of most defenses, and that's something the Steelers are currently lacking. Drew Sanders and Trenton Simpson would be interesting candidates to fill this void. They both have versatility as pass rushers and great athletic profiles, and it's not hard to imagine Tomlin not turning one of those guys into superstars if they end up in the Steel City.
Offensive Line - The Steelers aren't particularly strong at any one point on the line, so they won't be picky about which exact position to address for next season. There's a chance that the top two or three tackles are already off the board by the time it gets to their pick (17th overall) in the first round, so they could look to punt the position and instead try to find value in the later rounds or in free agency.
CLEVELAND BROWNS TEAM NEEDS
Wide Receiver - Deshaun Watson was understandably rusty when he finally made his regular-season debut for the Browns this season after having not played for over 700 days because of a civil lawsuit and suspension. The team hopes that he will return to form for this upcoming season, and they will need to do some work on their receiving core if they want to optimize his chances of becoming an elite quarterback again. The trade for Amari Cooper Cleveland agreed to last off-season has proven to be a good move, but it's slim pickings on the depth chart after that.
Edge - Cleveland is set with Myles Garrett holding down one side of the defensive line, but he will need somebody to rush opposite of him with Jadeveon Clowney not returning for next season. They could possibly look to free agency for a temporary fix, but why not draft a young stud to pair with Garrett to create one of the best young DE tandems in football?
Linebacker - The team may lose both Deion Jones and Anthony Walker Jr. in free agency this off-season, and that would leave a clear void at the middle linebacker position. The Browns don't currently have a first-round draft pick for 2023, so they'll have to try and grab somebody like Jack Campbell from Iowa or DeMarvion Overshown from Texas in the later rounds if they want to address this position of weakness for 2023.