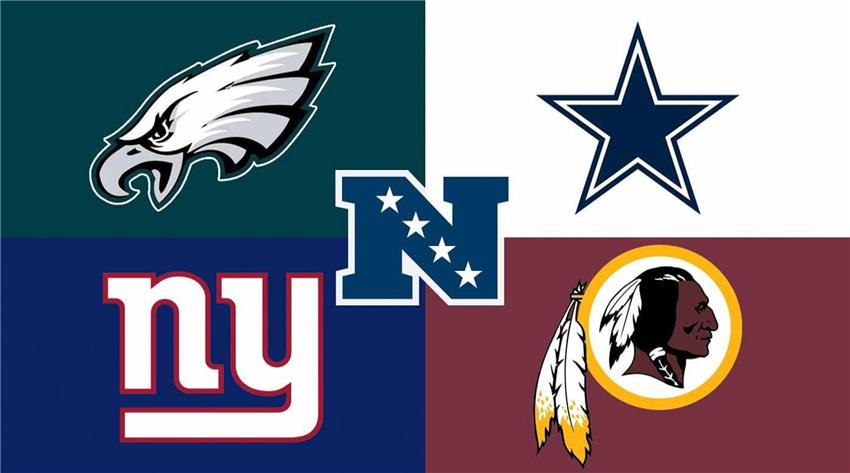 NFC EAST TEAM NEEDS HEADING INTO FREE AGENCY AND THE 2023 NFL DRAFT
What a division the NFC East has turned out to be. After being one of the league's worst just a couple short years ago, they've developed into arguably the best in the NFL. Outside of the Commanders, every team made the playoffs and won at least one game. The Eagles lost a close Super-Bowl shootout to the Kansas City Chiefs, and the Cowboys surprisingly boasted one of the best defenses in football.
Brian Daboll won the Head Coach of the Year award in his first season with the Giants, and while the Commanders weren't great, they were still in playoff contention for most of the season. There's a lot to be excited about, but the momentum can't stop. All of these teams have weaknesses, and today, we'll look at what they are and how each team can address them for the 2023 season.
PHILADELPHIA EAGLES
Running Back - Miles Sanders is solid when on the field, but he isn't anything special and is also set to hit free agency this off-season. This leaves Philadelphia with a couple of options. They could choose to re-sign him for more than he's probably worth, or they could use one of their many draft picks to grab someone who will play on a rookie deal. Bijan Robinson fell to them in our latest mock, and that selection would simultaneously upgrade the RB position and make it cheaper for the Eagles next season.
Cornerback - The tandem of Darius Slay and James Bradberry was effective this season, but that likely won't hold up for next year. Bradberry is an unrestricted free agent and likely won't get the money he wants from the Eagles this off-season. That will leave them with an opening at the CB2 spot on this defense, which could be filled by a rookie selected with one of the team's two first-round draft picks.
Defensive Tackle - Fletcher Cox is still okay, but he's getting old. Linval Joseph, Ndamukong Suh, and Javon Hargrave are all set to hit free agency this off-season. The team may retain one or two of those guys, but they will clearly need some more depth for next year and beyond. They traditionally have liked to have veterans fill that role, but they may not be as picky with that and will instead look for somebody with pass-rushing ability to compliment Jordan Davis' run-stuffing expertise.
DALLAS COWBOYS
Linebacker - Micah Parsons is one of the best players in football, but the transition that he's made from more of a 'Mike' linebacker to an edge rusher has left a hole in Dallas' defense. Leighton Vander Esch has generally played well in his time with the Cowboys, but he's been injury prone and is expected to find a new team in free agency this off-season. Our latest mock draft features Dallas drafting Arkansas' Drew Sanders, whose versatility as an edge or as a traditional linebacker makes him a perfect weapon for Dan Quinn.
Wide Receiver - Outside of CeeDee Lamb, the Cowboys' receiving corps is very underwhelming. Michael Gallup and Noah Brown do their best when healthy, but Dallas will still need to bring in another guy to keep this offense dangerous. The Odell Beckham Jr. signing rumors have quieted down a bit since the end of the season, but that could be a sneaky move that they make to beef up this unit for 2023.
Interior OL - The Cowboys have traditionally boasted a good offensive line with Zack Martin and Tyron Smith holding things down for the better part of a decade, but that doesn't look to be the case anymore. They are both aging and regressing in on-field production, and it seems likely that one of them will be gone this year. To add to that, Terence Steele is an unrestricted free agent, and his departure could make things even worse for this line.
NEW YORK GIANTS
Wide Receiver - This has been a clear hole in their roster for multiple years. They made the major mistake of signing Kenny Golladay to a monster contract multiple years ago, and to say he's underperformed would be giving him way too much credit. New York has a couple guys on the roster who would play well in a depth role, but they'll need to go get a real WR1 and WR2 if they want to be in any sort of serious contention next season.
Linebacker - Blake Martinez held down the fort for New York for a couple of years, but he's now retired and long gone for the Giants. They're missing a leader in the middle of their defense, and that could be exactly what the team needs to take this defense to the next level in 2023. A prospect like Trenton Simpson would serve nicely as a dynamic sideline-to-sideline player for the Giants for years to come.
Cornerback - New York's defense was generally pretty solid last year, but inconsistency in the secondary was a real issue. There's also very little star power, and the Giants have no true CB1 to match up against star in-division wideouts like A.J. Brown, CeeDee Lamb, Devonta Smith, and Terry McLaurin. I wouldn't rule out a potential reunion with former Giant James Bradberry, who's set to hit free agency this off-season.
WASHINGTON COMMANDERS
Cornerback - There's no way around it: you need a premier cornerback in the NFL in 2023. The league has developed to be insanely pass-heavy, and teams need to invest in their secondary to try to prevent getting diced up week-in and week-out. Benjamin St-Juste looks like he could be a solid CB2 for the Commanders, but now they need to go find a guy who can be a true lock-down threat on the outside.
Quarterback - The Commanders had some of the worst quarterback play in the league this year, but they're hopeful that they won't have to look far to fix it. Sam Howell, who was selected in the fifth round of the 2022 NFL Draft, showed some promise in his limited action, and it looks like he's the early favorite to be the starter next season. We'll see if that turns out to be true, and they will likely look for a veteran guy to grab regardless as an insurance policy for the young QB.
Linebacker - It's safe to say that Jamin Davis hasn't developed into the player the team thought they were getting in the first round in 2021, so they may need to go back and try again. This year's class of linebackers generally have high upsides and low floors, so Washington could look to grab a veteran guy if they want to avoid taking that kind of a risk. If Davis does end up panning out, a combination of him and another premier linebacker would make this young defensive core very dangerous.