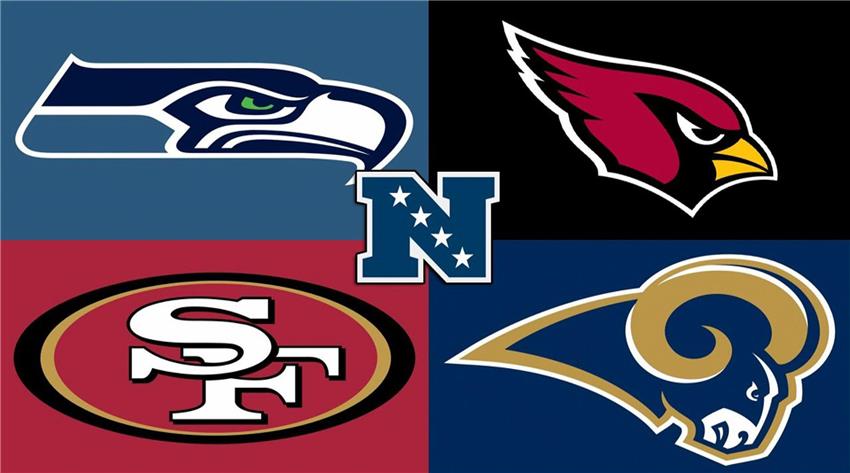 NFC WEST TEAM NEEDS HEADING INTO FREE AGENCY AND THE 2023 NFL DRAFT
The NFC West holds some of the most intriguing teams in football. The 49ers won the division last year led primarily by rookie quarterback Brock Purdy, who was the last pick in the NFL Draft. The Seahawks took second place, led by veteran Geno Smith, who many wrote off as a career backup or bridge QB after the Russell Wilson trade.
Then came the Rams, who came into the season as the reigning Super-Bowl Champions but suffered from a slump and multiple injuries that led them to just five wins on the year. In last place was the Arizona Cardinals, who never even seemed to have a chance at the playoffs in the first place. Every team in this division has something going for them, but today we'll take a look at what they don't have going for them and how they can fix that for next season.
SAN FRANCISCO 49ERS
Cornerback - This one seems obvious to me. There was some hope for Jason Verrett to be the team's top corner, but he just can't seem to stay healthy and won't be brought back. Unfortunately for San Francisco, they don't have any picks until the late-third round in this year's draft, so they may be better off looking to free agency or the trade market to get a coverage guy for next year.
Defensive tackle - This unit certainly wasn't bad for the Niners this year, but they could always improve and get younger. They played very well against the run this year, but how long will that be the case? If they want that to remain true for multiple years, they'll need to keep rotating in young and inexpensive talent to keep this defensive front fast, affordable, and effective for years to come.
Offensive line - The center position was held down pretty well by Jake Brendel this year, but he's set to hit the open market and will be in line for a massive pay raise from the veteran's minimum he was previously playing on. He's also 30 years old, so he may be on the back end of his career as it is. The draft class of centers is actually surprisingly deep this year, so San Francisco may theoretically be able to grab somebody good enough to start on day two of the NFL Draft. With Mike McGlinchey likely to be poached in free agency and with no obvious replacement behind him at right tackle leaves the Niners with a serious need here.
SEATTLE SEAHAWKS
Interior OL - The team did very well in the draft last year by drafting Charles Cross and Abraham Lucas to play at left and right tackle respectively, and now they can finish their rebuild of the offensive line by drafting somebody to play on the interior. This shouldn't be a problem with them holding two first-round picks, and our latest mock had them grabbing OG O'Cyrus Torrence from Florida University.
Linebacker - Jordyn Brooks suffered a torn ACL late in the season and Cody Barton is set to hit free agency, so Seattle will likely need to find somebody new to play linebacker for them in 2023. They have options: they could look to grab a veteran like Tremaine Edmunds or Lavonte David in free agency, or they could grab a rookie like Trenton Simpson or Drew Sanders at pick 20 in this year's draft.
Defensive tackle - Seattle allowed the third-most rushing yards per game to their opponents in 2022, and changes need to be made to fix that. They have a solid foundation of young talent on their defense, but the defensive line has nobody notable and will need a playmaker to help stop the run. In an ideal world, Jalen Carter from Georgia falls to them at the fifth-overall pick in the draft. He's one of the best DT prospects we've seen in years, and he would have an immediate impact on this lackluster Seahawks' defensive line.
LOS ANGELES RAMS
Offensive tackle - Los Angeles had a lot of problems in 2022, but none was bigger than the offensive line woes. They couldn't offer any protection in the pocket to Matthew Stafford or Baker Mayfield, and they also struggled to get a push going in the run game. Both sides of the line could use a revamp, so they may need to look for a combination of rookies and veterans to try to fix this issue.
Interior OL - As mentioned before, the Rams offensive line was arguably the worst in the NFL in 2022, so they shouldn't be shy to double or triple up on new starters. The interior of the line was just as bad (if not worse) than the outside, so they will need to bring in new bodies if they want to try to compete while their Super-Bowl window is still open.
Cornerback - There's been some rumors about Jalen Ramsey getting cut or traded this off-season, but I personally doubt that will happen. Regardless – the team is thin at the cornerback position. That unit didn't play very well this year and was perhaps the worst position on the defense, so that's something the team should look to address in the near future.
ARIZONA CARDINALS
Edge - J.J. Watt has officially called it a career, and the Cardinals will need to compensate for that this off-season. The pass rushing group they had was sub-par even with Watt, and they'll need to bring in at least a couple of new guys to make this unit worth something in 2023. Will Anderson Jr. is a popular pick in mock drafts for the Cardinals at pick three, and that would be an ideal start to their impending rebuild.
Cornerback - Byron Murphy Jr. is the only good cornerback on this roster. I'm not sure if that's news to Cardinals' fans or not, but it's true. Arizona was in the bottom-third of all teams in the NFL for passing yards allowed in 2022. That needs to change. The offense has a lot of question marks with the futures of Kyler Murray and DeAndre Hopkins, so they should look to focus some efforts on improving the defense for next year, especially in the secondary.
Interior OL - We saw Kyler Murray running for his life every game while he was healthy this season, and something needs to be done to keep him upright in the pocket. The offensive tackles weren't great, but the interior of the offensive line is where the most problems came from. Getting somebody like Andrew Vorhees or Luke Wypler in the later rounds of the draft could be exactly what this offensive line needs for 2023.