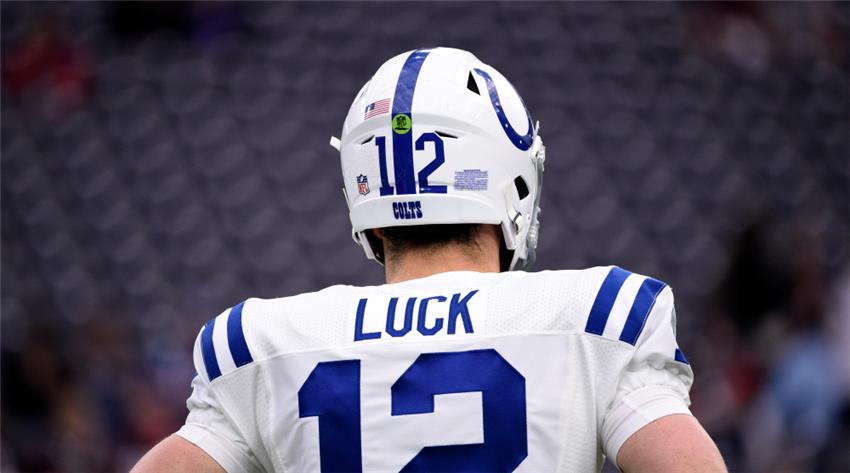 35 35 30 - What drives NFL success?

I have long held the view that coaches get too much blame when a team doesn't do well and too much credit when they do.
When you look at coaches that are generally lauded as being great you will nearly always find that they have at their disposal a good QB – and if that QB goes down then the team suddenly does much worse regardless of what else happens (take the 2020 Patriots as the most recent example of this but the best example for me is the Indianapolis Colts who had double digits wins in almost every season Manning was the starter – when he went down injured they instantly collapsed to 2-14 and the coach gets released – they then draft Andrew Luck and immediately rebound to an 11 win season and the new coach looks great – then in 2017 Luck is out injured, they go 4-12 and, surprise, surprise, the coach everyone thought was great when they were winning is fired, Luck returns for 2018 and they are suddenly a good team again and make it to the Divisional Game.
For me the QB is by far the most important piece of the puzzle in order to enjoy success in the NFL (if you look at teams that have enjoyed success over the last 10 years on a consistent basis the only one that did not have a top tier QB was the Ravens with Flacco) but as the 4-12 Texans showed this year a great QB alone cannot do everything.
I therefore came up with the 35, 35, 30 idea for judging how good a team is and its chances of success in the season – essentially if complete team success is 100% then:
35% is down to the quality of your QB

35% is down to the quality of the rest of the team

30% is down to the quality of the coaching
If we set the threshold for a team to be a regular post-season contender at 60% then this requires you to have decent coaching, a good QB, and a good team though you can get there without having all of those factors with a slice of luck as long as you are close.
You can get there with an average QB if the rest of the team (especially the defense) is great and you have great coaching but it's going to be really hard. If you don't have everything else going for you then you better pray that you have a good QB on the roster (or do whatever you can to get one).
Like any rule there will be exceptions (like whomever won the NFC East this year!) and there is an acknowledgement that there is at least an element of luck in everything.
Applying this to the conference I know best, the AFC East, how would the teams rank?
Buffalo Bills
Coaching: the Bills have a solid coaching team, it is not one that is particularly lauded but they have done a decent job – above average – 18%

Team: the Bills have a good team overall – a really good offense (though obviously the QB helps), an average defense and decent special teams – 22%

QB: Josh Allen has had a great year – still has work to do but say 26%

Overall: 66% - a really good playoff caliber team
Miami Dolphins
Coaching: not the best coaching staff but certainly not the worst in the NFL (see below for that) - generally seen as being a bit below the average quality of coaching staff – 15%

Team: offense was below average (but again much of this sits with the QB, the defense had a good year, ranked #5 overall, a good kicker but otherwise the special team's performance was bad - probably around 22%

QB: Tua was not good and the Dolphins need to be worried about next season – not the worst performance but certainly not good – 12%

Overall: 49% - a somewhat unbalanced NFL team whose quality defense was held back by their below average offense.
New England Patriots
Coaching: Whilst this season may lead seem to question just how incredible BB is, there is no arguing that this is one of the better coached teams in the NFL – 20%

Team: defense performed well but the offense did very little (again QB issues), special teams was also average, still some decent players but clearly lacking in talent – 17%

QB: Cam Newton experiment was not a success – 10%

Overall: 47% - a well coached team but one lacking in talent especially where it matters most.
New York Jets
Coaching: generally accepted to have had one of the worst coaching teams in the NFL in 2020 – 5%

Team: a team which is lacking in quality players at almost every position which sub-par performance on the defense and a totally anemic offense (though again, QB) - 10%

QB: Darnold did nothing to prove his doubters wrong – he did not have much of anything to work with and that is the only thread of hope left – 10%

Overall: 25% - Jets (nothing else needs to be said).
So how does this work in terms of teams with great QBs who didn't make the playoffs and a team like the Texans?
Coaching: need to separate the GM performance from the coaching but even so this is not a well regarded set-up – 12%

Team: defense was bad and the offense was average at best (with a really poorly performing run option), decent special team performance – 14%

QB: Deshaun Watson did well with what was around him and he is still a top tier QB – 28%

Overall: 54%
This feels about right – although they only won 4 games they were very close in 8 of their losses and playing three of the best teams in the NFL in their opening 3 games put them into a hole they could not get out of. Certainly I wouldn't see the Texans as being a 'worse team' than either the Patriots (who they beat) or the Dolphins. Although on the one hand it may feel like the Texans don't feel like they are a long way from being competitive again given that they are near the top in terms of QB it would take a coaching change or a pretty significant improvement in the quality of the team overall in order to get there (and that is assuming that they do not lose Watson this offseason - if that happens they could be next year's Jags)
And finally how does it work for a team that made the playoffs but do not have a good QB – the Chicago Bears?
Coaching: Matt Nagy has been the head coach of the Bears for two seasons, but he has compiled a 20-12 record in that span. A well coached team – 18%

Team: offense performed poorly – again QB issues – the defense was decent, as a team overall seem pretty average for the NFL – 18%

QB: not a terrible performance but certainly sub-par – 14%

Overall: 50%
50% in this scoring model is an "average" NFL team and that is how the Bears feel – pretty average (not good, not bad). The fact is that the Bears sneaked into the playoffs with an 8-8 record and that was mostly down to how many bad teams with losing records there were in the NFC this season (when the 10-6 Dolphins missed out). Certainly they do not look like a regular playoff caliber team (as evidenced by their performance in the wild card game) and so whilst like any team they might make it in once in a while if circumstances fall right they do not look like being there on a regular basis until they fix the offense and that largely hangs off the QB.