Aidan Hutchinson DE/EDGE Michigan | NFL Draft Profile & Scouting Report
Aidan Hutchinson DE/EDGE Michigan
NFL Draft Profile & Scouting Report
Last Updated:

02/04/2022

Draft Year:

2022

40 time:

4.74 seconds (71%*)

Age:

22.9

DOB:

08/09/2000

Measurables:

Height:

6-7 (96%*)

Weight:

260 (31%*)

Hands:

10 1/4 (68%*)

Arm:

32 1/8 (22%*)

Span:

78 1/8 (15%*)

Forty:

4.74 (C) (71%*)

Shuttle:

4.15 (C) (90%*)

Ten Yard:

1.62 (C) (71%*)

Vertical:

36 (C) (81%*)

Broad:

117 (C) (61%*)

Three Cone:

6.73 (C) (98%*)

Bench:

28 (P) (82%*)

(C)

- NFL Combine

(P)

- Pro Day

(O)

- Other

(HS)

-Estimated from High School Combine

For an explanation of how the (HS) data is calculated see

this article

*Percentile calculated on how any given stat would rank at the NFL combine historically in the player's position group (Higher value represents better perfomance).

NFL Combine & Pro-Day Results
Last Updated:

02/04/2022

Draft Year:

2022

40 time:

4.74 seconds (71%*)

Age:

22.9

DOB:

08/09/2000

*Percentile calculated on how any given stat would rank at the NFL combine historically in the player's position group (Higher value represents better perfomance).

NFL Combine & Pro-Day Results
Overall Rating:

94.8 / 100

Game performance weighted rating
Tackling:

92%
Pass Rush:

100%
Run Defense:

100%

DRAFT PROJECTION:

1st - Top 5

Overall Rank:

#2

Position rank:

#1

College Games:

43

College Snaps:

1891

Grade:

ESPN RATING: 82/100

OVR Rank:

#8

Pos Rank:

#22

State Rank:

#1

Grade:

247 RATING: 95/100

Grade:

RIVALS RATING: 5.9 (97%)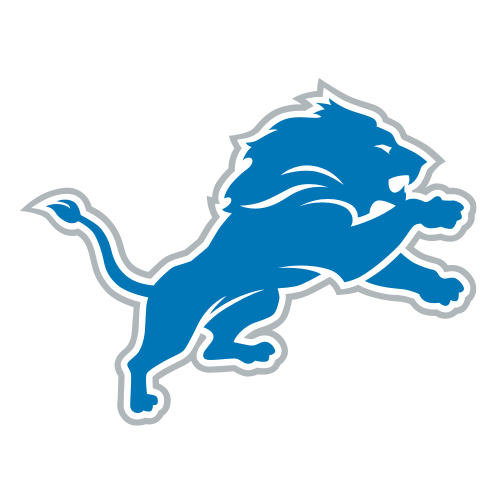 Drafted: ROUND: 1 - Pick Number: 2 (DET)
Draft Profile: Bio
Hutchinson was a four-star recruit in the 2018 class. He was offered to play for his father's team Michigan so he naturally carried on to the family tradition.
He didn't see a lot of playing time as a freshman and had to wait until his sophomore year to make an impact where he chalked up 69 tackles, 10 tackles for loss, 3.5 sacks, and 3 forced fumbles. This led to him receiving third-team All-Big Ten honors and a hope it would be a springboard for even better things in his junior year. However, his season was unfortunately cut short by an ankle injury in week three and so he decided to return to Michigan for his senior year in 2021.

As much as 2020 was a disappointment 2021 has been a spectacular success - where he logged In 12 games 54 tackles, 14.5 tackles for a loss, and 12.0 sacks to go with 2 forced fumbles and as a result has been named Big Ten defensive player of the year - he has even been talked about as a potential candidate for the Heisman.
Scouting Report: Strengths
During 2021 he was quite simply the most dominating pass rusher in college football and was almost impossible to block
We awarded him a perfect pass rush grade for the season
Athletic freak with amazing combination strength, quickness, and speed - Hutchinson made Bruce Feldman's freaks list at position number 2!
Last offseason, Hutchinson timed 6.54 in the 3-cone, which would've been better than anyone at the 2020 combine. Also he vertical jumped 36 inches, ran a 4.64 40, and logged a 4.07 shuttle time
A natural instinctive pass rusher
He has played in various alignments including 3 and 5 technique - very versitile
Has fluid footwork to redirect, reverse momentum and close with a burst. Regularly first off the ball with good snap anticipation.
Plays with leverage at the point of attack whether inside or outside. Keeps eyes in the backfield when inside; moves linemen to either side with strong hands.
Very quick off the edge (plays faster than his timed speed) - usually beats tackles
Easily gains inside leverage by shooting gaps.
Locatates the ball quickly and is difficult to fake out.
Good strength and has a good bull rush
Relentless in pursuit and strong off the edge as a pass rusher when fresh. Gets under the pads of tackles to bull rush them into the backfield.
Flashes strength at the point of attack with active, violent hand use. Forceful with his upper body to defeat blocks. Strong hustle player.
Scouting Report: Weaknesses
Stands up well against the run but is very pursuit-conscious and will take unneeded wide angles.
Manages to get to the QB with athletic skills alone - probably could do with adding more pass rush moves to his game.
Misses tackles, even when he gets his hands on the ballcarrier. Needs to improve hand placement and technique.
Early in his career would get stuck on blocks and was taken out of the game.
Overshadowed by Kwity Paye when the two shared the field in 2020 although has more than made up for it since
Scouting Report: Summary
Hutchinson has been the most dominating pass-rusher in college football during the 2021 season and easily outperformed the presumptive top pick, Kayvon Thibodeaux.
Hutchinson is a hard worker, powerful, super-fast with natural pass-rushing instincts, and has graded off the scale during all of 2021. He only has one obvious downside and that's just how well his ankle will hold up long term. If he checks out medically don't be surprised to see him picked in the top three in the 2022 NFL Draft.
Aidan Hutchinson percentiles vs other Defensive End's
(NFL Combine historically - higher value represents better perfomance)
How other scouting services rate Aidan Hutchinson (Overall Rank)
All Scouts AverageOverall Rank
2.7
All Scouts AveragePosition Rank
1.0