Charles Cross OT Mississippi State | NFL Draft Profile & Scouting Report
Charles Cross OT Mississippi State
NFL Draft Profile & Scouting Report
Last Updated:

01/17/2022

Draft Year:

2022

40 time:

4.95 seconds (95%*)

Age:

22.10

DOB:

11/25/2000

Measurables:

Height:

6-5 (35%*)

Weight:

307 (27%*)

Hands:

10 3/4 (81%*)

Arm:

34 1/2 (60%*)

Span:

83 2/8 (89%*)

Forty:

4.95 (C) (95%*)

Shuttle:

4.61 (C) (77%*)

Ten Yard:

1.73 (C) (80%*)

Vertical:

26 (C) (25%*)

Broad:

112 (C) (92%*)

Three Cone:

7.88 (C) (40%*)

Bench:

20 (P) (19%*)

(C)

- NFL Combine

(P)

- Pro Day

(O)

- Other

(HS)

-Estimated from High School Combine

For an explanation of how the (HS) data is calculated see

this article

*Percentile calculated on how any given stat would rank at the NFL combine historically in the player's position group (Higher value represents better perfomance).

NFL Combine & Pro-Day Results
Last Updated:

01/17/2022

Draft Year:

2022

40 time:

4.95 seconds (95%*)

Age:

22.10

DOB:

11/25/2000

*Percentile calculated on how any given stat would rank at the NFL combine historically in the player's position group (Higher value represents better perfomance).

NFL Combine & Pro-Day Results
Overall Rating:

91.6 / 100

Game performance weighted rating
Pass Blocking:

93%
Run Blocking:

98%

DRAFT PROJECTION:

1st - Top 10

Overall Rank:

#8

Position rank:

#2

College Games:

25

College Snaps:

1661

Grade:

ESPN RATING: 84/100

Grade:

247 RATING: 99/100

Grade:

RIVALS RATING: 6.1 (100%)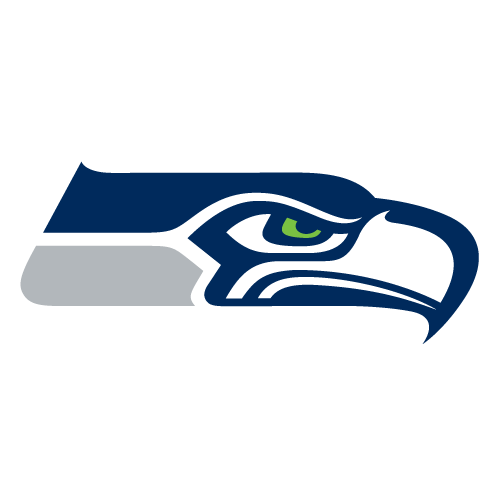 Drafted: ROUND: 1 - Pick Number: 9 (SEA)
Draft Profile: Bio
Charles Cross was a standout at Laurel High School in Mississippi and a senior, he anchored an offensive line that helped the offense beat the 40-point mark six times. He competed in the Mississippi/Alabama All-Star Game as a senior and was an impressive performer in the U.S. Army All-American Bowl. As a result, he was graded as a Five-star offensive tackle by Rivals and 247Sports, a Four-star recruit by ESPN, Listed as the No. 1 prospect in the state of Mississippi by both 247Sports and Rivals, a Top-20 prospect nationally by 247Sports and Rivals, and was ranked No. 84 in the ESPN300. He opted to join MSU in late 2018.

Cross played in just three games as a freshman. As a redshirt freshman in 2020, Cross took over the starting job at left tackle. Cross allowed 6 sacks, 5 QB hits, and 33 hurries - despite this he was still named Freshman All-SEC for his play.
His play improved significantly in 2021 where he started all 10 of the Bulldogs' games. While playing an impressive 919 offensive snaps he surrendered just 2 sacks, 14 QB hurries, and didn't allow a single QB hit over the course of the season. Cross was named the recipient of the 2021 Kent Hull Trophy which is awarded to the best offensive lineman in the state of Mississippi.
Scouting Report: Strengths
Very good explosive athlete with good size and strength for the position with excellent quickness and lateral agility
Plays with elite leverage in pass protection is very polished and could likely start right away at the next level/li>
When he gets beaten with an initial move he counters well and recovers
Has elite level hand placement - and knows just how far he latch on without getting flagged for a hold
Above-average football smarts and general intelligence. Plays with a nasty streak. Solid character and work ethic.
Has more pass-blocking snaps than most collegiate linemen in the Bulldogs' scheme. His 366 pass-block snaps are tied for fifth in the FBS.
Despite not having elite size he rarely gets beaten on bull rushes and always stays low
Foot speed and quickness are very good - and allow him to ride out edge speedy edge rushers
Feisty, tough and plays with a competitive attitude.
Consistently improved throughout his time MSU - 2021 was an elite season where excelled as both a run and pass blocker
Excellent technician as a pass blocker and consistently picks up blitzes
Good natural athleticism, knee bend, and fluid lateral movement with the top-level balance to mirror defensive ends.
A smooth mover and covers a lot of ground, working hard to mirror rushers; agile and keeps his feet moving.
Displays good hip flexibility that he uses to stay balanced against bull rushes and absorb force.
Scouting Report: Weaknesses
Does not have the huge body you look in a perfect LT - may struggle in the power run game at the next level
Plays in an air raid offense so has limited experience as a traditional run blocker - only 357 snaps in three years vs. 1304 as a pass blocker
Attacks when necessary, though he won't consistently dominate and can lose balance overextending.
Doesn't possess the arm length to corral defenders once they cross his face
Relies more on precise angles than physicality in the running game
Not physically imposing - has good not great overall strength.
Scouting Report: Summary
Cross has elite potential as a pass protector and is probably the best in the entire 2022 draft class in this category. However, his upside in the running game is limited as he doesn't have the frame to add much more weight and become stronger.
In a pass-heavy NFL team, his skills will be highly in demand and he'll likely be able to slide right in and start as a rookie at left tackle.
We expect Cross to be picked in the first half of the 2022 NFL Draft and have a very successful NFL career.

Note: You may be puzzled by the fact our pass blocking rating for Cross is lower than his run blocking rating. It's due to his limited sample size as a run blocker and his underperformance as a pass blocker in 2020.
Charles Cross percentiles vs other Offensive Tackle's
(NFL Combine historically - higher value represents better perfomance)
How other scouting services rate Charles Cross (Overall Rank)
All Scouts AverageOverall Rank
11.4
All Scouts AveragePosition Rank
3.0