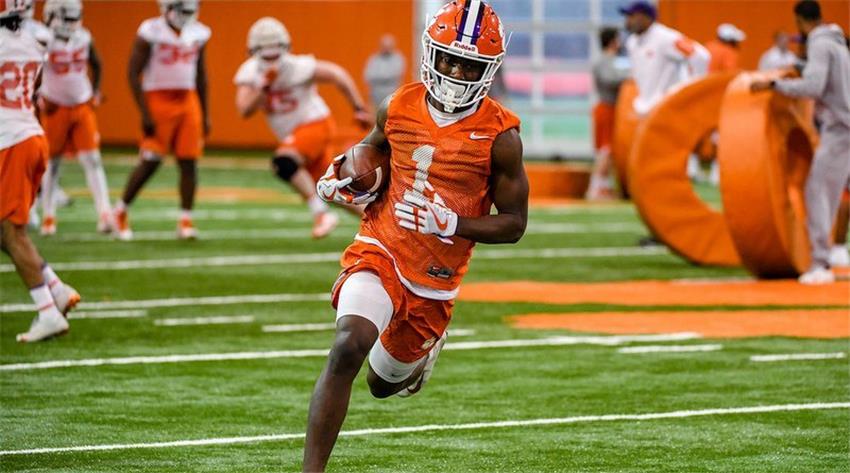 Derion Kendrick CB Georgia | NFL Draft Profile & Scouting Report
Derion Kendrick CB Georgia
NFL Draft Profile & Scouting Report
ROLE:

Outside Zone CB

Last Updated:

03/22/2022

Draft Year:

2022

40 time:

4.79 seconds (1%*)

Age:

23.3

DOB:

08/24/2000

Measurables:

Height:

500-1 (100%*)

Weight:

205 (91%*)

Hands:

9 1/8 (48%*)

Arm:

31 (40%*)

Span:

74 3/8 (45%*)

Forty:

4.79 (P) (1%*)

Vertical:

31 (P) (4%*)

Broad:

114 (P) (8%*)

(C)

- NFL Combine

(P)

- Pro Day

(O)

- Other

(HS)

-Estimated from High School Combine

For an explanation of how the (HS) data is calculated see

this article

*Percentile calculated on how any given stat would rank at the NFL combine historically in the player's position group (Higher value represents better perfomance).

NFL Combine & Pro-Day Results
ROLE:

Outside Zone CB

Last Updated:

03/22/2022

Draft Year:

2022

40 time:

4.79 seconds (1%*)

Age:

23.3

DOB:

08/24/2000

*Percentile calculated on how any given stat would rank at the NFL combine historically in the player's position group (Higher value represents better perfomance).

NFL Combine & Pro-Day Results
Overall Rating:

82.5 / 100

Game performance weighted rating.
Click the links below to view how player ranks vs other prospects.
QB Rating When targeted:
50.4
Tackling:

81%
Run Defense:

86%
Coverage:

86%
Zone:

81%
Man/Press:

83%

Overall Rank:

#103

Position rank:

#16

College Games:

40

College Snaps:

1859

Grade:

ESPN RATING: 85/100

OVR Rank:

#35

Pos Rank:

#6

State Rank:

#1

Grade:

247 RATING: 98/100

Grade:

RIVALS RATING: 6.1 (100%)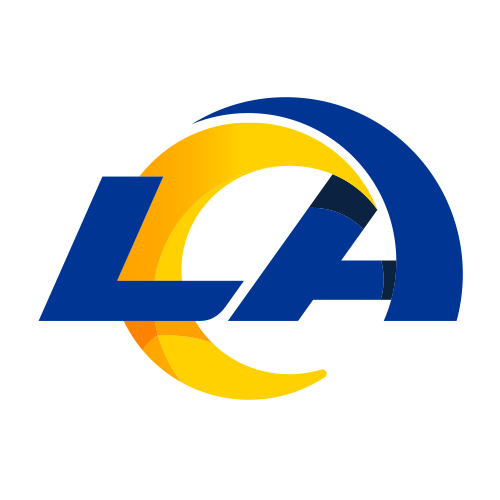 Drafted: ROUND: 6 - Pick Number: 212 (LAR)
Draft Profile: Bio
Derion Kendrick was a five-star wide receiver and rated the fourth-best at the position in the 2018 class - he was also awarded the Gatorade South Carolina Player of the Year. He was much much in demand and received offers from all the big schools but committed to Clemson.
As a WR Kendrick was often compared to Sammy Watkins, however, he didn't get a lot of opportunities early on until an injury crisis in the defensive backfield led him to play as an emergency CB. It quickly became obvious that he was a better corner than wideout and what followed was 15 starts and a selection on the All-ACC team.
Kendrick would have an impressive 2020 where he would make 20 tackles, a tackle for loss, 6 pass breakups, and the interception he also earned first-team All-ACC honors.

After a messy divorce with Clemson for a mostly undisclosed reason, Kendrick transferred to Georgia for the 2021 season where he aims to further improve his draft stock as a senior.
Scouting Report: Strengths
Fits best in a zone system at the next level due to size and ability to close to the ball.
Being a former a WR gives him a unique insight into the position and it shows on the field
Rare hand-eye coordination and agility, vision, and third gear to make a living in the return game.
He has impressed against lower competition but often needs safety to help in man coverage, especially on deep routes. May get overpowered by more physical receivers at the next level. .
Smart player who reads the QB well
Excellent hands and easily plucks the ball out of air
Willing to help out in the run game despite not possessing a strong build
Kendrick can force the ball away from receivers and has caused fumbles as a result.
Has good cover skills, athleticism, and big-play ability to be a lead cornerback if he matures.
Aware zone cornerback who is also adept in man coverage, flashing physical hand punch at the line and straight-line speed to stay with receivers downfield.
Good strength to tackle. Plays with high energy and is a tough-minded overachiever.
He has the athletic ability to be glue in man coverage he doesn't give up many big plays
Scouting Report: Weaknesses
Holds the ball loosely. Inconsistent in run support. Average tackler
Inconsistent getting off of blocks. Can be a step slow to react when a quarterback comes back to his side of the field late in progression.
Fails to maintain inside technique in man coverage. Not a press corner.
Still learning the position after player WR for most of his career
He has impressed against lower competition but often needs safety to help in man coverage, especially on deep routes. May get overpowered by more physical receivers at the next level. .
Some character concerns - one of which led to him leaving Clemson and transferring to Georgia - may put teams off
Kendrick is quick in short areas but some have questioned his speed on deep routes where he was beaten on some deep routes while at Clemson. The combine - should he choose to run will clear this up
After not taking part in the drills at the combine he ran at the Georgia proday where he ran a very slow 4.75 40 yard dash
Scouting Report: Summary
Kendrick has been all daft boards of late going anyway where from the 2nd to the 5th round.
He'd probably fit best in the NFL as an outside corner in a zone scheme but at a push can play man. The combine will be a good test and could impact his stock for the 2022 NFL Draft, he will get a chance to clear up the questions over his deep speed - although from our research he has performed well in that area. *Update following Georgia proday* -- He ran a poor 4.75 40 only confirming the doubts over his long speed.
Providing teams can overlook a spotty character issue history we consider him to be good value as a late 3rd round - early 4th-round prospect.
Derion Kendrick percentiles vs other Cornerback's
(NFL Combine historically - higher value represents better perfomance)
How other scouting services rate Derion Kendrick (Overall Rank)
All Scouts AverageOverall Rank
108.9
All Scouts AveragePosition Rank
26.0