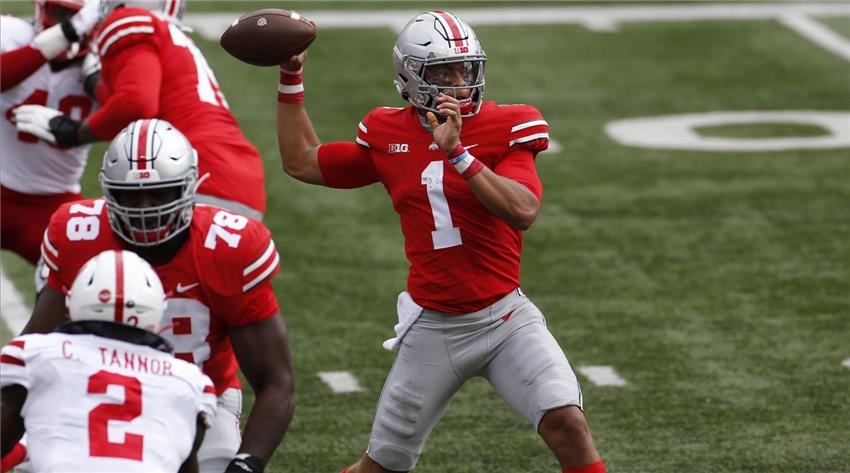 Justin Fields QB Ohio State Draft Profile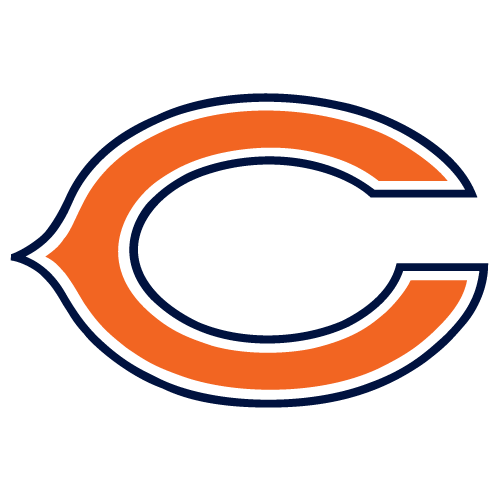 Drafted: 2021: ROUND: 1 - Pick Number: 11 (CHI)
Rated a consensus five-star prospect out of Harrison High School in Kennesaw, Ga., Justin Fields eventually took his dual-threat capabilities to Ohio State after committing to Penn State, then changed his mind and spent his first year at Georgia.
Fields transferred to Ohio State in 2019 where he led the Buckeyes to a Big Ten Championship and a College Football Playoff appearance. He was named Big Ten Offensive Player of the Year and a finalist for the Heisman Trophy.
He finished the 2020 season with 22 passing touchdowns, 9.3 yards per pass attempt, and 158 completions for a completion percentage of 70.2%. Ohio State again won the Big Ten Championship and advanced to the College Football Playoffs, where he suffered and played through an injury in a victory over Clemson.
Strengths
Fields plays with rhythm and makes the game look effortless. He has a great throwing technique which produces great zip and velocity. He has a quick release and is a gunslinger with unbelievable arm strength - produces an exceptional deep ball.
Once the ball has been snapped, Fields plays with nice anticipation.
The balls he throws are catchable and he is accurate while on the move. When the play breaks down, Fields is composed and can use his feet when recognizing pressure.
Mostly worked mostly out of shotgun but still knows how to command a pro offense.
Is a great with play-action fakes - keeps DBs off balance.
Really good leader - is really respected by team and coaches alike
He is able to evade pressure and get the ball out quickly. Ran a 4.4 40 at his pro-day. Has amazing mobility - only equaled in modern times by Mike Vick. Truly exceptional.
Good-sized quarterback with a strong build. Regularly gets away from tacklers due to the combination of speed and power
He shows a knack for mapping the moving teammates in front of him on second reaction plays, and he has the kind of arm talent to make strong, accurate throws even when his feet aren't under him, making him especially dangerous late in the play.
Weaknesses
Has a tendency to hold onto the ball too long and stare down receivers, leading to plays breaking down and defenses getting to Fields.
Footwork may need Improving, although it's only a minor issue
Not consistent at finding the second and third options once the top read is unavailable.
Justin Fields is currently viewed by most scouts as the #3 QB prospect in the draft, though previously considered on par with Trevor Lawrence. We view Fields as an amazing talent, who could transform any NFL offense given the time and right supporting cast. Is part of the top group of QBs alongside Lawrence and Wilson, after which there is a drop off in quality.
There is speculation who the Niners will pick, after moving up to #3 in the draft - we think Fields is a no-brainer here, as neither Lance of Mac Jones are comparable talents.
How other scouting services rate Justin Fields (Overall Rank)
All Scouts AverageOverall Rank
4.9
All Scouts AveragePosition Rank
2.0