Matt Corral QB Ole Miss | NFL Draft Profile & Scouting Report
Matt Corral QB Ole Miss
NFL Draft Profile & Scouting Report
Overall Rank:

#24

Position Rank:

#1 (QB)

40 time:

4.65 seconds

Height:

6-0

Weight:

200

Hands:

9 1/2

Arms:

31 1/2

Span:

74 1/8

Date of Birth:

01/31/1999

Age:

23.6

NFL Combine Results
Overall Rating:

89.6 / 100

Game performance weighted rating
Short Passing:

82%
Medium Passing:

94%
Long Passing:

94%
Rush/Scramble:

78%

DRAFT PROJECTION:

1st - Mid

Position rank:

#1

College Games:

37

College Snaps:

2200

ESPN College Recruiting

Grade:

(84/100)

OVR Rank:

#16

Pos Rank:

#6

State Rank:

#10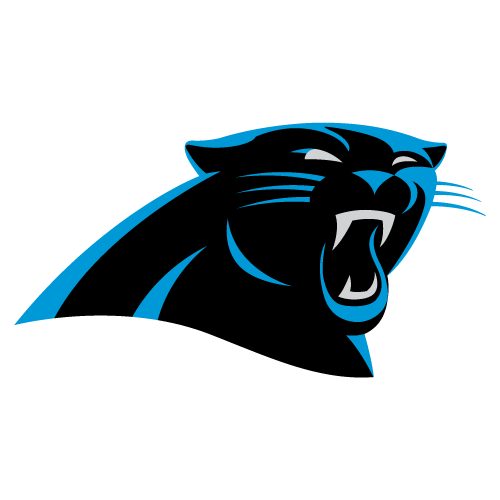 Drafted: ROUND: 3 - Pick Number: 94 (CAR)
Draft Profile: Bio
Corral was a top-six quarterback in the 2018 class, and was heavily recruited by both the SEC and Pac-12, and earned scholarship offers from Alabama and USC. He ultimately went with Ole Miss, where he was drawn to head coach Matt Luke's offense which suited his playing style.

Following a redshirt year sitting behind Jordan Ta'amu in 2018, Corral started the 2019 season as the starter, but quickly was injured and after returning to the lineup was forced to split snaps with backup quarterback John Rhys Plumlee - who for the most part, outperformed him.

In 2020 as a sophomore under the new head coach Lane Kiffin, Corral easily beat out Rhys Plumlee for the starting job, and in Kiffin's high-scoring offense (39.2 points per game, No. 14 nationally), Corral broke out with one of the best passing campaigns in the country (10.1 adjusted yards per attempt, No. 6 in Power Five.

He completed 70.9% of his passes and threw for 3,337 yards, 29 touchdowns, and 14 interceptions) - this catapulted him to national attention and put him on the radar as a potential high-round pick in the 2022 NFL draft.
Scouting Report: Strengths
Generally accurate on intermediate and short throws; flashes anticipation and placement on intermediate outs and the ability to lead receivers on deeper throws.
Corral is very athletic and a very good runner - in 2020, he had 112 carries for 506 yards and four touchdowns. A dual-threat quarterback with athletic footwork and mobility. An instinctive runner with very good toughness - uses stiff arms and runs with good body strength.
Very good scrambler - elusive and agile in the pocket makes him difficult to sack and allows him to extend plays.
Quick processor - sets up quickly and has the instinct to find targets on the move.
Corral has been an amazingly efficient high-volume passer and one of the most productive rushing quarterbacks in the country, an almost unique combination in this 2022 NFLDraft.
Gets the ball out quickly, making ·splitsecond decisions. Good short to intermediate level accuracy, demonstrating the ball placement to allow receivers to run after the catch.
Possesses an NFL arm. Gets the ball from one hash to the opposite sideline in a hurry. Has the zip to hit tight windows on short and intermediate throws and is accurate to all areas of the field.
He is a solid off-platform thrower, getting rid of the football under pressure and improvises with success.
Scouting Report: Weaknesses
Sails throws to either sideline; receivers make him look good with acrobatic catches. Back-foot throws are not accurate. Sometimes trusts his arm too much, trying to stick passes late in the play or when off-balance.
Has struggled with his decision-making and needs to improve his pre-snap recognition skills to read defenses and see blitzes. Earlier in his career, he didn't decipher information as quickly as you would like, but does see the entire field and understands coverage.
Undersized (6-foot-1, 205 pounds) and short in stature - looks diminutive in the huddle. This will prove more of a detriment in an offense that asks him to drop back from center more often.
His sky-high stats may be the result of an offensive system that inflates them. If he were in pro-style offense things could be very different
His footwork may need development - although given a good NFL coach, this should hold him back for long.
Needs to improve his touch at all levels and know when to gun it and when to take something off his throws.
Is a gunslinger but that has ended up with turnovers than you would like(14 interceptions in 10 games in 2020).
Pocket awareness is only average - and how he'll fit in a pro-style offense is yet to be determined - boom or bust prospect
Scouting Report: Summary
Corral's stock is on the rise in 2021 and he is developing into pretty much everything you need in a quarterback in the pros. He's confident, cocky, very accurate, smart, and he has super physical tools - the only thing holding him back from being the top pick is a lack of prototypical NFL size (6' 1" 205lbs). A likely high pick in the 2022 NFL Draft and probably the top QB to be taken.
How other scouting services rate Matt Corral (Overall Rank)
All Scouts AverageOverall Rank
38.7
All Scouts AveragePosition Rank
3.0