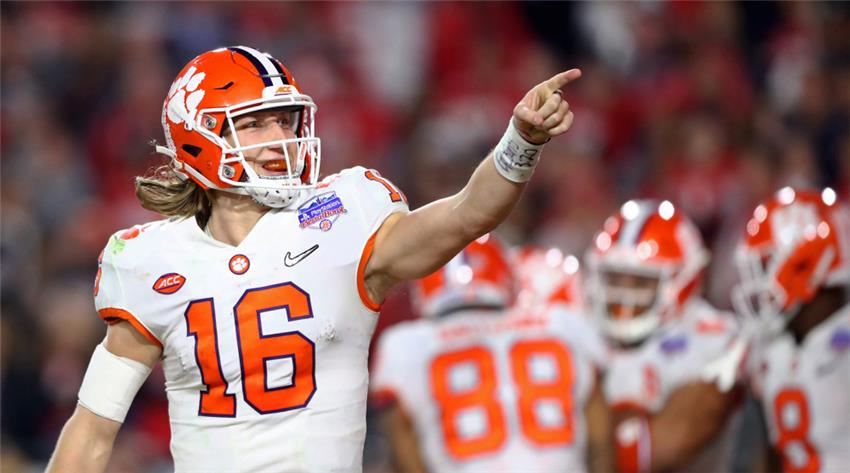 Trevor Lawrence QB Clemson | NFL Draft Profile & Scouting Report
Trevor Lawrence QB Clemson
NFL Draft Profile & Scouting Report
Overall Rank:

#1

Position Rank:

#1 (QB)

40 time:

4.73 seconds

Height:

6-6

Weight:

220
Overall Rating:

95.0 / 100

Game performance weighted rating
Short Passing:

84%
Medium Passing:

96%
Long Passing:

97%
Rush/Scramble:

84%

DRAFT PROJECTION:

1st - Top 5

Position rank:

#1

College Games:

40

College Snaps:

2241

ESPN College Recruiting

Grade:

(94/100)

OVR Rank:

#2

Pos Rank:

#1

State Rank:

#2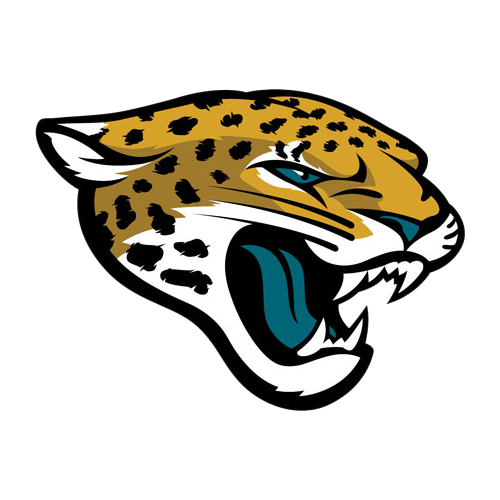 Drafted: 2021: ROUND: 1 - Pick Number: 1 (JAX)
Trevor Lawrence is as close to a lock at #1 as it is possible to be. Widely regarded as one of the best (if not the best) QB prospects to enter the draft since Andrew Luck. Lawrence is very tall (6' 6") and will likely be the tallest starting QB next season - he also shows great athleticism - when coupled with his accuracy and football smarts, it is easy to see why Lawrence is certain to be the first name called.
Trevor Lawrence In Depth
Lawrence took over the starting job as a true freshman and went on to throw for 3,280 yards, 30 touchdowns, and only 4 interceptions, ultimately leading Clemson in winning a National Championship Game. He followed up with an equally impressive sophomore season, putting up 3,665 yards, 36 touchdowns, and 8 interceptions. Finally, he capped his junior year with a 70% completion percentage and 3153 passing yards while running for 8 rushing TDs.
Lawrence Blessed with prototypical size, a strong right arm and Pro Bowl-caliber accuracy, he has the physical characteristics to step right in as an NFL starter. His underrated mobility, poise in the pocket and uncanny ability to decipher defenses, are what cause him to stand apart in comparison to the elite quarterback prospects of recent years. What gets scouts excited is the fact that Lawrence's best characteristics — accuracy and reading the defense — are viewed by most as the two most critical (and often underrated) elements in becoming a successful NFL quarterback.
Accuracy
Extraordinary accuracy to all levels. He consistently throws to the open receiver. Zips the deep out low and outside. Excellent touch down the seam to fit the ball between defenders. Rare accuracy extends to the deep ball, as he throws a tight spiral with a good trajectory that makes his passes easy to track over the shoulder. Sometimes trusts his accuracy too much, showing a willingness to throw into coverage.
Arm Strength
He boasts an NFL-level gun and has all the arm strength to make every NFL throw. Fires the deep out from the opposite hash without having to wind up. Confident in the pocket despite pressure, as he's shown the ability to make 50-plus-yard throws even with defenders pulling him down.
Setup/Release
Quick-footed and balanced in dropping back, scanning the field. He rarely retreats or takes his eyes away from the secondary to look at the rush. Textbook throwing motion. Efficient over-the-top release, stepping into the throw and ending with a clean follow-through. The ball explodes out of his hand as it does with the top NFL signal-callers and has smooth golf swing-like action that generates plenty of torque.
Reading Defenses
Lawrence's recognition of defenses might be his most extraordinary asset. Had full freedom to call audibles at the line and takes advantage of his recognition to improve the offense's chance at a successful play, including switching from passing plays to handoffs and bootlegs. Often will look one way and throw the other way. Leaving defenders with very little time to react.
On The Move
Perhaps the most underrated element of his game. He possesses excellent straight-line speed for the quarterback position and vision, enough mobility to evade defenders in the open field (not in tight quarters, however), and good strength. He doesn't take unnecessary hits and looks to slide or run out of bounds when he scrambles but isn't afraid to lower his shoulder to get the first down or score.
How other scouting services rate Trevor Lawrence (Overall Rank)
All Scouts AverageOverall Rank
1.0
All Scouts AveragePosition Rank
1.0