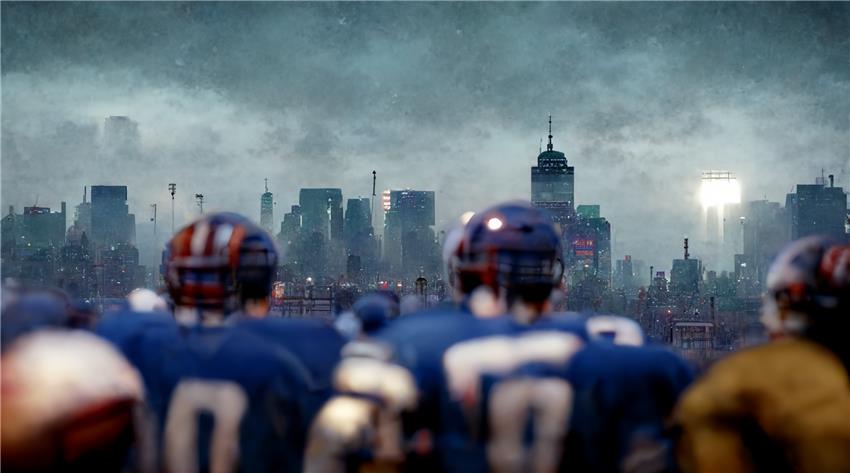 A new era for the New York Giants
One NFL playoff game (a 38-13 Wild Card defeat in 2016) in 10 years is an astonishingly poor record for a franchise that is often regarded as one of the bluebloods of the league. In fact, the Giants are sixth on the all-time Super Bowl winners list with four, level with Green Bay and behind only Dallas and San Francisco, with five Super Bowl wins, and Pittsburgh and New England, both with six wins. Yet, the last of those wins came in 2011 and the Giants have not been competitive in the NFL for many seasons now.
This summer, Giants fans checking out
sports-betting-ny.com
will find that their team is once again a huge underdog, ranked fourth in the NFC East Division betting markets. Still, this is a new era for the Giants under head coach Brian Daboll, and it remains to be seen what he can get out of this new roster. The early signs from training camp are not particularly encouraging for Giants fans, but there's still time to straighten things out. Here are six predictions for what the season has in store for the Giants and their fans.
Defensive improvements
Although Daboll was hired primarily with the offense in mind, it wouldn't be a surprise if it was the defense that showed the most improvement this season. With a defensive line that is still led by Leonard Williams and Dexter Lawrence and a solid linebacker group, including first-round pick ,
Kayvon Thibodeaux
that is full of potential if the players can remain healthy, the defense could improve significantly. Last season, the Giants conceded 24.5 points a game, but that figure could drop below 21 this time around.
Kayvon Thibodeaux to be sack leader
One of the main causes for optimism for the New York defense this year is Kayvon Thibodeaux. In fact, his Defensive Rookie of the Year potential has emerged as one of the most popular NFL award predictions during the preseason period. The former Oregon star will enter the NFL immediately and has the talent to make a significant impact in the league. It won't take much for Thibodeaux to lead the club in sacks either. Last season, just three defensive players recorded five or more sacks, led by Azeez Ojulari who had eight. Thibodeaux should be able to lead the club with at least eight to 10 sacks, even if he falls short of or below expectations.
Saquon Barkley records 1,500+ yards
Since his rookie season, Saquon Barkley hasn't had the best luck with injuries. In fact, over the past two years, he has only played a total of 15 games. However, everyone knows what a difference he can make when he is healthy. He has two seasons with 1,000 yards and more rushing and is a regular part of the passing game. Even if he doesn't surpass 2,000 all-purpose yards as he did as a rookie, Barkley is projected to have a successful season with more than 1,500 all-purpose yards.
Daniel Jones benched
While there is plenty of optimism over Barkley this season, Daniel Jones' prospects are less promising. Jones knows for sure now that he is not a part of the Giants' long-term plans and although he has another chance to succeed, that might not last more than five or six games, particularly with Tyrod Taylor ready to step in. Jones will have his chance, but if the Giants aren't winning games, don't be surprised if he is benched sooner rather than later.
Five wins for the Giants
The Giants have averaged 4.4 wins per season over the last five years and looking at this season's schedule, they may struggle to break out of that bracket. There are winnable games with home games against the Lions, Bears, Texans, and Panthers, and road games against Seattle and Jacksonville that both have potential. Still, it is asking a lot for a struggling team to take all of those chances. The rest of their schedule looks less than appealing.
Crucially, the Giants could struggle to get any divisional wins at all. It is hard to say how strong the Cowboys will be, but they are the clear favorites in the NFC East, while both the Eagles and Commanders appear to be stronger than they were this time last year. Last season, a single win against Philadelphia was the sole divisional success for the Giants, and it would not be a huge surprise to see them go winless against their East rivals this year.