Bailey Zappe QB Western Kentucky | NFL Draft Profile & Scouting Report
Bailey Zappe QB Western Kentucky
NFL Draft Profile & Scouting Report
Last Updated:

12/30/2021

Draft Year:

2022

40 time:

4.88 seconds (38%*)

Age:

23.11

DOB:

04/26/1999

Measurables:

Height:

6-0

(7%*)

Weight:

215

(27%*)

Hands:

9 3/4 (58%*)

Arm:

31 3/8 (33%*)

10 Yard Split:

1.67 (C) (52%*)

Broad Jump:

109 (C) (39%*)

Three Cone:

7.19 (C) (34%*)

(C)

- NFL Combine

(P)

- Pro Day

*Percentile calculated on how any given stat would rank at the NFL combine historically in the player's position group (Higher value represents better perfomance).

NFL Combine Results
Last Updated:

12/30/2021

Draft Year:

2022

40 time:

4.88 seconds (38%*)

Age:

23.11

DOB:

04/26/1999

Measurables:

Height:

6-0

(7%*)

Weight:

215

(27%*)

Hands:

9 3/4 (58%*)

Arm:

31 3/8 (33%*)

Three Cone:

7.19 (C) (34%*)

(C)

- NFL Combine

(P)

- Pro Day

*Percentile calculated on how any given stat would rank at the NFL combine historically in the player's position group (Higher value represents better perfomance).

NFL Combine Results
Overall Rating:

80.3 / 100

Game performance weighted rating
Short Passing:

71%
Medium Passing:

74%
Long Passing:

83%
Rush/Scramble:

48%

Overall Rank:

#144

Position rank:

#8

College Games:

21

College Snaps:

1603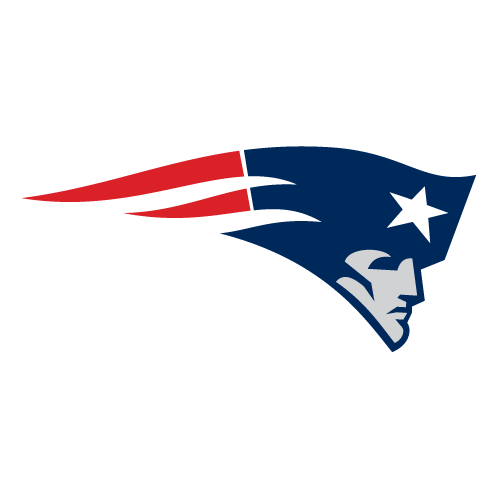 Drafted: ROUND: 4 - Pick Number: 137 (NE)
Draft Profile: Bio
Bailey Zappe wasn't highly recruited out of high school despite throwing for 3,770 yards with 650 rushing yards and 52 total touchdowns as a senior. He only received a single scholarship offer - from FCS Houston Baptist.

Zappe played extensively as a freshman and put up decent numbers - but it wasn't until his sophomore season that he exploded onto the scene putting up 2822 yds with 23 TDs in the air. He followed up with an improved performance as a junior - chalking up 3811 yds and a record 35TDs.

In the COVID shortened season of 2020, his efficiency increased further with a QB rating of 159.3 and 317.6 YDs per game which ranked second in the nation.

Zappe looking to test himself against a higher level of competition decided to transfer to Western Kentucky ahead of the 2021 season. His season has simply been incredible as he put up video game numbers - with 5967 yds (597.8 YDs per game) and 62 TDs with a rating of 168.9 while starting 15 games. He capped this amazing performance with an equally impressive performance over Appalachian State in the Boca Raton Bowl, becoming the FBS leader in single-season passing yards and single-season passing touchdowns.
Scouting Report: Strengths
Put up incredible numbers at both levels of college football - always seems to exceed expectations
Enough arm strength to drive the ball through tight windows up to 20 yards downfield. Spreads the ball around to multiple receivers.
Impressive accuracy on short and intermediate-range passes - he's made a number of pinpoint throws
Smart quarterback - a general on the field - very quick processor with an equally quick release
Good zip and ball placement on the quick slant. Good touch down the seam and on post-corner, flag routes to attack the defense vertically and horizontally.
Gets the ball out quickly, making ·splitsecond decisions. Good short to intermediate level accuracy, demonstrating the ball placement to allow receivers to run after the catch.
Good (not elite) arm strength and can easily make all the NFL throws with effortless deep passes.
Faster than you would expect - he ran track in high school
Possesses very good vision balance, is more elusive than billed
Scouting Report: Weaknesses
Has struggled with his decision-making and needs to improve his pre-snap recognition skills to read defenses and see blitzes. Doesn't decipher information as quickly as you would like, but does see the entire field and understands coverage.
He doesn't have elite arm strength - and struggles to drive the deep ball - often has to put a little too much air under it
Not athletic isn't a great a great scrambler although doesn't panic
Marginal height, which will prove more of a detriment in an offense that asks him to drop back from center more often.
Sails throws to either sideline; receivers make him look good with acrobatic catches. Back-foot throws are not accurate. Sometimes trusts his arm too much, trying to stick passes late in the play or when off-balance.
Air raid QB who may struggle to adjust to the pro game
He's a good runner but his accuracy drops considerably when he's on the move and especially when he's chased from the pocket
Scouting Report: Summary
Bailey Zappe is one of 2022 NFL Draft's most intriguing prospects. He has put up recording setting numbers at all levels of the game and has always exceeded any expectations.

A year ago he was looked at as a late-round/UDFA prospect who put up crazy numbers against low-level competition - but after a transition to the higher level and putting up even better numbers scouts are taking notice.

He does have some physical limitations: he's small for the position, doesn't have elite arm strength, and played in an air raid offense - so a transition to the pro leaves the odds stacked against him. But Zappe has been underestimated his entire career and always overcome obstacles - we consider him to have a good shot at some point to become a starter at the next level.

Zappe represents good value as a third/fourth-round prospect in the 2022 NFL Draft.
Bailey Zappe percentiles vs other Quarterback's
(NFL Combine historically - higher value represents better perfomance)
How other scouting services rate Bailey Zappe (Overall Rank)
All Scouts AverageOverall Rank
158.6
All Scouts AveragePosition Rank
7.0