Kenny Pickett QB Pittsburgh | NFL Draft Profile & Scouting Report
Kenny Pickett QB Pittsburgh
NFL Draft Profile & Scouting Report
PLAY STYLE:

Mobile Pocket Passer

Last Updated:

03/28/2022

Draft Year:

2022

40 time:

4.73 seconds (71%*)

Age:

25.5

DOB:

06/06/1998

Measurables:

Height:

6-3 (53%*)

Weight:

217 (34%*)

Hands:

8 1/2 (8%*)

Arm:

30 7/8 (22%*)

Span:

72 1/8 (6%*)

Forty:

4.73 (C) (71%*)

Shuttle:

4.29 (C) (61%*)

Ten Yard:

1.59 (C) (89%*)

Vertical:

33.5 (C) (76%*)

Broad:

121 (C) (93%*)

(C)

- NFL Combine

(P)

- Pro Day

(O)

- Other

(HS)

-Estimated from High School Combine

For an explanation of how the (HS) data is calculated see

this article

*Percentile calculated on how any given stat would rank at the NFL combine historically in the player's position group (Higher value represents better perfomance).

NFL Combine & Pro-Day Results
PLAY STYLE:

Mobile Pocket Passer

Last Updated:

03/28/2022

Draft Year:

2022

40 time:

4.73 seconds (71%*)

Age:

25.5

DOB:

06/06/1998

*Percentile calculated on how any given stat would rank at the NFL combine historically in the player's position group (Higher value represents better perfomance).

NFL Combine & Pro-Day Results
Overall Rating:

87.3 / 100

Game performance weighted rating.
Click the links below to view how player ranks vs other prospects.
Release Speed:

70%
Short Passing:

81%
Medium Passing:

87%
Long Passing:

93%
Rush/Scramble:

63%

DRAFT PROJECTION:

2nd - Top 10

Overall Rank:

#38

Position rank:

#1

College Games:

48

College Snaps:

3439

Grade:

ESPN RATING: 77/100

OVR Rank:

#97

Pos Rank:

#25

State Rank:

#21

Grade:

247 RATING: 88/100

Grade:

RIVALS RATING: 5.5 (90%)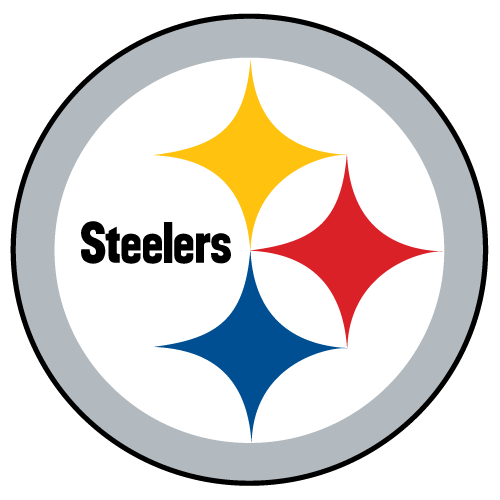 Drafted: ROUND: 1 - Pick Number: 20 (PIT)
Draft Profile: Bio
Kenny Pickett was a dual-threat QB in high school and threw for 43 TDs while running for another 17. Surprisingly he only received a three-star recruiting grade but still was heavily recruited ultimately opting to play for Pitt.

Pickett broke into the starting lineup in 2018 and played 14 games while passing for 1969 yds with a QB (pro) rating of 81.8. He improved a little in 2019 adding 3098 yards and a rating of 82.2. 2020 was more of the same as he threw for 2408 yards with a 85.0 rating.

In 2021 Picket jumped onto the national scene and improved his stock massively and posted career highs in completion percent (67.7), yardage (4066 yds), and QB rating (117.4). His season has been spectacular and Pickett was overwhelmingly named the ACC Player of the Year and Offensive Player of the Year. Pitt's fourth-year starting quarterback received 52 of a possible 64 votes for player of the year honors and 54 votes for offensive player of the year. He is the first Panthers player to win both awards since James Conner in 2014.
Pickett is only the third QB ACC to pass for 4000 yds and 40 TDs - the previous two were Jameis Winston and Deshaun Watson. Pickett is in contention for the Heisman trophy.
Scouting Report: Strengths
Possesses a good right arm and is capable of making most NFL throw easily. Can drive the deep out to the sideline from the opposite hash and has no problem threading the needle between closing defenders. Easily zips to all areas of the field, demonstrating very good touch on underneath routes to running backs and receivers, as well as down the sideline on deep passes.
He is second in Pitt history in single-season touchdown passes to Dan Marino (37 in 1981) and Rod Rutherford (37 in 2003)
Pickett has good pocket awareness and is confident in his abilities
Good arm strength and can easily make all the NFL throws with effortless deep passes.
Moves well has quick feet and can escape a pass rush - good scrambler
He has shown patience in taking the check-down throws when necessary and has good zip on his throws
Good zip and ball placement on the quick slant. Good touch down the seam and on post-corner, flag routes to attack the defense vertically and horizontally.
Sticks throws into tight windows over the middle, throwing to spot on slant or between zone defenders before the receiver is open.
Flashes good accuracy to all levels of the field and has the arm strength to make every requisite NFL throw.
Scouting Report: Weaknesses
Too often fails to give receivers a chance to make a play after the catch - has been inconsistent early in his college career
Needs to improve his touch at all levels and know when to gun it and when to take something off his throws. Accuracy is solid, but far from great with streaky ball placement downfield as he tries to thread the needle too much.
Has struggled with his decision-making and needs to improve his pre-snap recognition skills to read defenses and see blitzes. Doesn't decipher information as quickly as you would like, but does see the entire field and understands coverage.
Has looked jumpy in the pocket when confronted with a heavy pass rush
Arm strength was underwhelming at the senior bowl - raised some red flags
Has small hands which can make throwing in the rain a struggle
Unconventionalelongated throwing motion
Marginal height, which will prove more of a detriment in an offense that asks him to drop back from center more often
Scouting Report: Summary
Pickett's ascension has been wild this year - he's gone from being a likely third-round pick to someone who many are saying could be the first QB selected. He is still is far from a sure thing and NFL evaluators will have to figure out whether his final amazing season was an exception or the norm. Currently, we have Pickett second behind Matt Corral - but Pickett is the most difficult evaluation in the 2022 QB class.
It seems likely Pickett will be picked in the middle of the first round in the 2022 NFL Draft.
Kenny Pickett percentiles vs other Quarterback's
(NFL Combine historically - higher value represents better perfomance)
How other scouting services rate Kenny Pickett (Overall Rank)
All Scouts AverageOverall Rank
28.3
All Scouts AveragePosition Rank
1.0