Bryan Bresee DT Clemson | NFL Draft Profile & Scouting Report
Bryan Bresee DT Clemson
NFL Draft Profile & Scouting Report
Last Updated:

04/15/2023

Draft Year:

2023

40 time:

4.86 seconds (93%*)

Age:

21.7

DOB:

10/06/2001

Measurables:

Height:

6-6 (98%*)

Weight:

298 (30%*)

Hands:

10 1/4 (66%*)

Arm:

32 1/2 (36%*)

Span:

78 4/8 (33%*)

Forty:

4.86 (C) (93%*)

Shuttle:

4.38 (P) (91%*)

Ten Yard:

1.71 (C) (74%*)

Vertical:

29 (C) (46%*)

Three Cone:

7.41 (P) (81%*)

Bench:

22 (C) (17%*)

(C)

- NFL Combine

(P)

- Pro Day

(O)

- Other

(HS)

-Estimated from High School Combine

For an explanation of how the (HS) data is calculated see

this article

*Percentile calculated on how any given stat would rank at the NFL combine historically in the player's position group (Higher value represents better perfomance).
Last Updated:

04/15/2023

Draft Year:

2023

40 time:

4.86 seconds (93%*)

Age:

21.7

DOB:

10/06/2001

*Percentile calculated on how any given stat would rank at the NFL combine historically in the player's position group (Higher value represents better perfomance).
Overall Rating:

88.1 / 100

Game performance weighted rating
Tackling:

39%
Pass Rush:

81%
Run Defense:

68%

DRAFT PROJECTION:

1st - Mid

Overall Rank:

#18

Position rank:

#3

College Games:

25

College Snaps:

884

Grade:

ESPN RATING: 92/100

OVR Rank:

#2

Pos Rank:

#1

State Rank:

#1

Grade:

247 RATING: 100/100

Ovr Rank:

#3

Pos Rank:

#1

Grade:

RIVALS RATING: 6.1 (100%)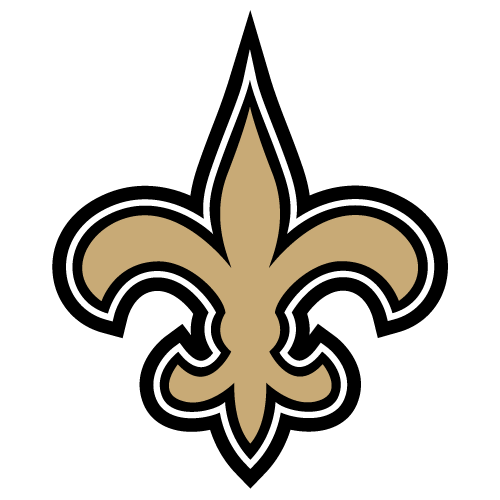 Drafted: ROUND: 1 - Pick Number: 29 (NO)
Draft Profile: Bio
Bryan Bresee from Damascus High School had a huge 134 career tackles, including 80.5 for loss, with 35 sacks, and also made 47 tackles in 2019, including 30.5 tackles for loss with 14 sacks while also adding two forced fumbles, a fumble recovery, and a pass breakup. As a result, he was ranked as the number one overall prospect in the country and was rated a 5-star recruit by both ESPN and 247 Sports. Following high school, Bresee opted to join Clemson where In 2020 as a freshman Bresee saw action in 12 games and played a total of 430 snaps for the Tigers. He recorded 18 tackles, and 3 assists while adding 19 stops. As a pass rusher, he added 26 total pressures, which included 16 QB hurries, 6 QB hits, and 4 sacks on the season. His contribution wasn't ignored as he was named a Freshman All-American by The Athletic, ESPN, and Rivals. Breese also received the ACC Defensive Rookie of the Year award.

As a sophomore for the Tigers in 2021 Bresee played in just 4 games (152 total snaps) after having his season cut short by a torn ACL. During these four games, he recorded 7 tackles, and 4 assists while adding 7 stops. As a pass rusher he chalked up 10 total pressures, 6 QB hurries, 3 QB hits, and one sack during the year.
Bresee was surprisingly awarded a Third-team All-ACC selection despite being limited to four games.

In 2022 as a junior Bresee played in 9 games and contributed on 302 snaps. He recorded only 8 tackles, 2 assists while making 8 stops. As a pass rusher, he produced 21 total pressures, which included 15 QB hurries, 4 QB hits, and 2 sacks on the year.
Scouting Report: Strengths
Amazing physical attributes with elite power and agility for his size
Made Bruce Feldman's Freak's List - ranked #14. He wrote "The former five-star was a third-team All-ACC selection (15 tackles, three TFLs) despite being limited to four games due to a torn ACL in late September. Bresee benched 435 pounds, power-cleaned 330, and deadlifted 585. He has vertical-jumped 30 inches, but the most impressive number is him clocking in the high 4.7s in the 40."
Bresee plays with leverage and brings good power, especially in his lower body, consistently holding up against double teams in the run game.
Elite strength and balance to sit down, lockout, and create a pile, leading to possibilities inside and out (in the 3-4).
Finds the ball well and explodes into the backfield at the snap to disrupt passing lanes and find ball carriers.
Plays with leverage at the point of attack whether inside or outside. Keeps eyes in the backfield when inside; moves linemen to either side with strong hands.
He has the lateral agility and balance to cover two gaps, and Bresee shows some good closing burst when moving down the line in pursuit.
While he can win with leverage and is capable of dipping around the edge, he is better at winning on inside counter moves with a combination of quickness and violent hands.
He's strong at the point of attack against the run, able to hold his own when asked to play inside and battle double teams. Bresee has outstanding lateral movement skills and is quick to slip blocks with the speed to cover a lot of ground in pursuit.
He's very instinctive when it comes to countering and solid with overall hand usage.
Twitchy and can rip through lateral contact
Versatility to play up and down the line
Capable of dictating 5-0 protection calls from the opposition
Draws a crowd due to movement skills and motor
Ability to help clean up extended plays
Scouting Report: Weaknesses
Main concern with Bresee is the ACL injury and whether he will be the same player he was prior to the injury
Often plays upright and struggles with leverage - technique to shed or redirect blockers is not elite.
Possesses excellent weight-room strength, although it doesn't always translate onto his play - change of direction skills are only average.
Needs to do a better job of being the aggressor and tossing blockers aside.
Has room to improve against the run
Can afford to put on 10 more pounds - is a small compared to pro DT's
Will need to show himself as fully recovered from ACL injury
Needs to be more consistent with pad level and leverage on the line
Scouting Report: Summary
Clemson defensive tackle Bryan Bresee is an elite prospect in the 2023 NFL Draft class. His physical abilities, explosiveness, lateral agility, length, power, and a relentless motor, make him an ideal fit for any pro team. He has proven to be an effective pass rusher, showing outstanding pass-rushing skills. Although he has played nose tackle at times, he is most comfortable playing between the gaps at the next level.

Bresee isn't perfect however and has room to improve his hand usage and leverage and his speed and burst is good but not elite.

The main concern heading into the year was Bresee's ACL injury, however, after an impressive campaign, it looks like it no longer presents as an issue. Expect Bressee to be a top-15 pick and start as a rookie.
Bryan Bresee percentiles vs other Defensive Tackle's
(NFL Combine historically - higher value represents better perfomance)
Update - 04/15/2023
Bresee looked good in the workouts at the combine. He showed excellent agility as well as decent movement in the position drills and his 40 time while not disappointing was not as impressive as we expected. His stock didn't really move as a result.
Bryan Bresee Three Minute Video Review
Courtesy of NFL Draft Buzz contributor Steven Wright
How other scouting services rate Bryan Bresee (Overall Rank)
All Scouts AverageOverall Rank
33.5
All Scouts AveragePosition Rank
5.0