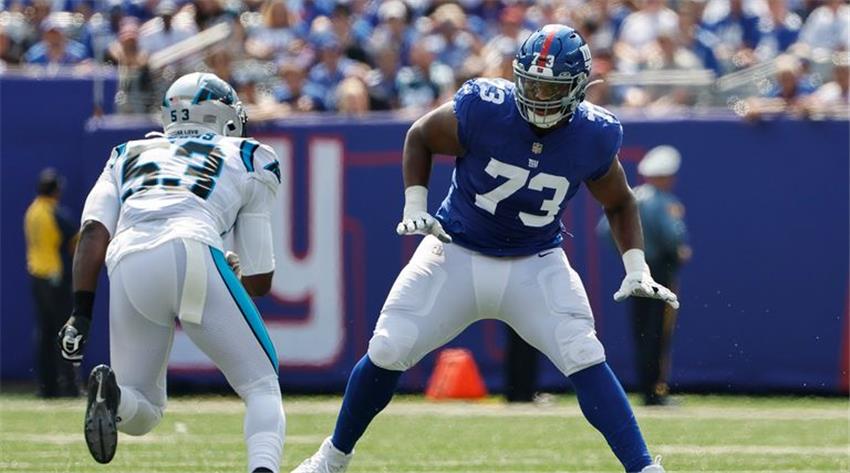 Best and Worst Draft Picks of 2022
With just a few weeks of the NFL season to go, time is running out for this year's rookies to improve their reputation and make their mark on the biggest stage of all.
The Draft class of '22 has produced the usual range of standout stars, disappointments and players for the future, and as anyone who has checked out the betting for Rookie of the Year at the best
NFL betting sites will tell you, there's plenty of competition out there. The betting will change over the final weeks of the season, of course, depending on how well these players cope with the pressure.
It's too early to make definitive judgments about the careers of these players, but we do have enough evidence to grade the picks made by NFL franchises. Here are four of the best and four of the worst picks to come out of the 2022 Draft.
Best Picks
Sauce Gardner, Cornerback, NY Jets
Drafted at four, Gardner has met and even exceeded the high expectations of Jets' fans and is in line to become the first rookie from the Jets to earn a Pro Bowl spot since Erik McMillan in 1988.
Let's face it, he's been playing at a Pro Bowl level for most of the season and his impact can be judged not just by the plays he has been involved in – witness his role in restricting Justin Jefferson to just 45 yards – but by the fact that opposing quarterbacks are consciously avoiding him. He has the perfect attributes for the corner role and could become one of the NFL's finest.
Chris Olave, Wide Receiver, New Orleans Saints
Olave was drafted at eleven and in a rough season for the Saints, has been one of the standout performers. He brings perimeter speed and high-quality route-running and has been a huge threat in every area of the field, and is averaging nearly 15 yards per catch. With Michael Thomas still out, Olave is the undisputed No.1 wideout, and there's more to see from him before the season is done.
Garrett Wilson, Wide Receiver, New York Jets
The Jets is a defense-dominated team, but Garrett Wilson has brought plenty to the offense after being drafted at ten. In fact, he has quickly become the go-to wide receiver, for Zak Wilson, Joe Flacco, and Mike White. Elite when it comes to finding room, he has developed quickly into one of the best in the NFL when it comes to yards after the catch and is a legitimate contender for Rookie of the Year.
Tariq Woolen, Cornerback, Seattle Seahawks
Seattle has outperformed expectations and Tariq Woolen is one of the main reasons for that success. Drafted down at No. 153, Woolen has become the leader and star of a youthful secondary that is one of the most exciting in the NFL. His rare physical gifts have enabled him to be ultra-competitive all season, and with six interceptions already to his name, he is a dynamic playmaker with a big future.
Worst Picks
Lewis Cine, Safety, Minnesota Vikings
A knee injury meant Lewis Cine had a slow start to his rookie season, but even allowing for that, his performances have been underwhelming. In fact, he has spent most of his playing time on special teams, and while that wouldn't be a big deal for most rookies, the Vikings needed more from its No. 32 pick.
Minnesota is leaking passing yards at an alarming rate and starter Camryn Bynum has been struggling, so the fact that Cine cannot get a starting spot in those circumstances is a problem.
Daxton Hill, Defensive Back, Cincinnati Bengals
Daxton Hill went to the Bengals as a versatile defensive back with the potential to play several positions, but the No. 31 pick has hardly been seen. In the first three weeks of the season, he played in 13 snaps and has mainly seen use on special teams. Cincinnati obviously has Vonn Bell and Jessie Bates III in the starting lineup but it is disappointing that Hill hasn't forced his way onto the field more often, given that cornerbacks Chidobe Awuzie and Eli Apple are nothing special.
Kaiir Elam, Cornerback, Buffalo Bills
Kaiir Elam was a Bills first-round pick who was expected to start in place of Tre'Davious White, who was out with a torn ACL. But it didn't quite work out that way. Elam was beaten to the starting role by sixth-round selection Christian Benford. He will get more opportunities, but his stats so far have been underwhelming and the Bills surely expected more.
Evan Neal, Tackle, New York Giants
Evan Neal was ever-present through the first few weeks of the regular season, but initial impressions were not good. Drafted to offer more protection for Daniel Jones, he took a long time to settle into the role and his performance against the Cowboys early in the season showed just how far he is from being the finished article, which is a major frustration for Giants' fans.