Garrett Wilson WR Ohio State | NFL Draft Profile & Scouting Report
Garrett Wilson WR Ohio State
NFL Draft Profile & Scouting Report
Last Updated:

03/04/2022

Draft Year:

2022

40 time:

4.38 seconds (88%*)

Age:

22.10

DOB:

07/22/2000

Measurables:

Height:

6-0 (36%*)

Weight:

183 (11%*)

Hands:

9 7/8 (72%*)

Arm:

32 (51%*)

Span:

77 1/2 (64%*)

Forty:

4.38 (C) (88%*)

Shuttle:

4.36 (C) (20%*)

Ten Yard:

1.49 (C) (92%*)

Vertical:

36 (C) (57%*)

Broad:

123 (C) (64%*)

(C)

- NFL Combine

(P)

- Pro Day

(O)

- Other

(HS)

-Estimated from High School Combine

For an explanation of how the (HS) data is calculated see

this article

*Percentile calculated on how any given stat would rank at the NFL combine historically in the player's position group (Higher value represents better perfomance).

NFL Combine & Pro-Day Results
Last Updated:

03/04/2022

Draft Year:

2022

40 time:

4.38 seconds (88%*)

Age:

22.10

DOB:

07/22/2000

*Percentile calculated on how any given stat would rank at the NFL combine historically in the player's position group (Higher value represents better perfomance).

NFL Combine & Pro-Day Results
Overall Rating:

93.1 / 100

Game performance weighted rating
QB Rating When targeted:
140.4
Hands:

76%
Short Receiving:

93%
Intermediate Routes:

97%
Deep Threat:

98%
Blocking:

63%

DRAFT PROJECTION:

1st - Top 5

Overall Rank:

#4

Position rank:

#1

College Games:

33

College Snaps:

1524

Grade:

ESPN RATING: 88/100

OVR Rank:

#3

Pos Rank:

#2

State Rank:

#2

Grade:

247 RATING: 98/100

Grade:

RIVALS RATING: 6.0 (98%)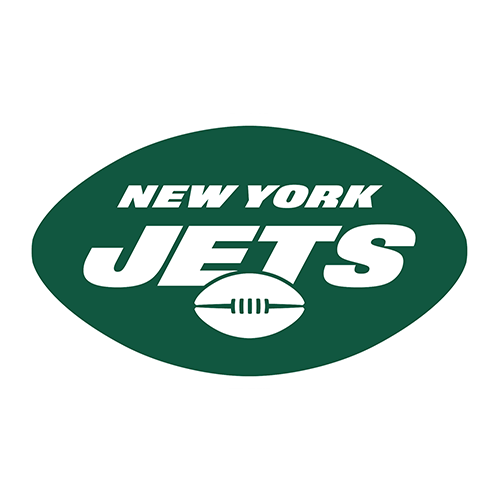 Drafted: ROUND: 1 - Pick Number: 10 (NYJ)
Draft Profile: Bio
Garret Wilson was an elite high school football player at Lake Travis High School his junior year stats were incredible: 98 catches for 1,774 yards while accounting for 32 total touchdowns. As a senior despite missing action in the middle of the season due to injury, had 1,151 yards receiving and 19 touchdowns.
He was a three-sport athlete and earned Division I scholarship offers as a basketball player. Predictably Wilson was the No. 2 receiver recruit in the country in the class of 2019 and handed a five-star grade by all the major recruiting services and received offers from Oklahoma, Notre Dame, Texas, Florida, and Georgia but ultimately chose Ohio State.

As a true freshman, he exploded with 30 receptions for 432 yards and five touchdowns.
In 2020 he followed with an impressive season playing only 8 games with 43 grabs for 723 yards and six more touchdowns as a 20-year-old sophomore while playing mostly in the slot. He had a QB rating when targetted of 93.0 and 6 drops on the year - he was recognized by the Big-Ten as a result.
In 2021 as a junior Wilson made 70 catches, 1,058 yards, and 12 touchdowns - he also had 6 drops and notably, a huge 135.4 QB rating targetted on deep passes - one of the best in all of college football. As a result of this standout junior performance, Wilson was named a finalist for the Earl Campbell Tyler Rose Award Tuesday. The award is given to an FBS college football player judged to be the best from the state of Texas.
Scouting Report: Strengths
Fluid athlete with explosive burst and speed to stretch the field and breeze past defenders. Has a quick first step and gets to top speed in a hurry.
Incredible deep threat with amazing leaping ability with often super sticky hands - it's the best part of his game
Runs perfect routes and is a great student of the game - always puts in the extra work required
Often used on deep routes, getting separation down the sideline or over the middle on crossing routes by extending his arms rather than pure speed.
Very good hands accepts the ball fluidly on most throws and is ready to make a play afterward. Makes catches in traffic, even going up over taller defenders with vertical and toughness.
Great after the catch and is difficult to bring down in the open field with his jittery running style
Has elite balance tight-roping the sideline and in-and-out of his breaks, showing excellent start-stop ability and burst.
Has the strong hands any NFL wide receiver coach and quarterback would covet. Tracks the deep ball over either shoulder and brings in passes fluidly without breaking stride downfield.
An impressive athlete with very quick acceleration to reach his top speed quickly and stretch the field. Very good body control and smooth movements. Plays fast and explosive.
Snatches the ball out of the air and shows the concentration to make acrobatic catches look easy.
Has a knack for getting open and is a quarterback's best friend - passers just need to toss the ball in his area and he'll come down with it.
Scouting Report: Weaknesses
Does not always use his hands to secure deep throws, allowing the ball into his pads and chest.
Has had concentration lapses - looking to run before he has drawn the ball in - something hopefully that will improve with experience
While he has good speed you can't describe him as a burner and may struggle against top NFL corners
Has had a few passes bobbled that he managed to bring in - his hands are good but not top-level
May need to get stronger and add some weight to his frame if he wants to improve in the press coverage game
Scouting Report: Summary
Garret Wilson will be an excellent pro - he has elite 4.38 speed, good hands, runs perfect routes, and is a hard worker who gives everything at game time, he, however, does not have elite athletic traits and will have to get by with technique at the next level. He has some similarities to ex Colt Marvin Harrison - who like Wilson managed to put up great numbers without possessing elite athletic ability.
We really like Wilson and consider him to have the highest floor of any receiver and a fantastic value pick especially if he slips into the second half of round one of the 2022 NFL Draft. Combine update -- Following a fantastic performance at the combine showcasing elite speed Wilson is now out number one ranked WR.
Garrett Wilson percentiles vs other Wide Receiver's
(NFL Combine historically - higher value represents better perfomance)
How other scouting services rate Garrett Wilson (Overall Rank)
All Scouts AverageOverall Rank
12.6
All Scouts AveragePosition Rank
1.0