Skyy Moore WR Western Michigan | NFL Draft Profile & Scouting Report
Skyy Moore WR Western Michigan
NFL Draft Profile & Scouting Report
ROLE:

Multi-Role Receiver

Last Updated:

03/04/2022

Draft Year:

2022

40 time:

4.41 seconds (81%*)

Age:

23.2

DOB:

09/10/2000

Measurables:

Height:

5-10 (13%*)

Weight:

195 (33%*)

Hands:

10 1/4 (85%*)

Arm:

31 (31%*)

Span:

74 4/8 (26%*)

Forty:

4.41 (C) (81%*)

Shuttle:

4.32 (C) (28%*)

Ten Yard:

1.46 (C) (97%*)

Vertical:

34.5 (C) (38%*)

Broad:

125 (C) (76%*)

Three Cone:

7.13 (C) (22%*)

Bench:

15 (P) (54%*)

(C)

- NFL Combine

(P)

- Pro Day

(O)

- Other

(HS)

-Estimated from High School Combine

For an explanation of how the (HS) data is calculated see

this article

*Percentile calculated on how any given stat would rank at the NFL combine historically in the player's position group (Higher value represents better perfomance).

NFL Combine & Pro-Day Results
ROLE:

Multi-Role Receiver

Last Updated:

03/04/2022

Draft Year:

2022

40 time:

4.41 seconds (81%*)

Age:

23.2

DOB:

09/10/2000

*Percentile calculated on how any given stat would rank at the NFL combine historically in the player's position group (Higher value represents better perfomance).

NFL Combine & Pro-Day Results
Overall Rating:

86.4 / 100

Game performance weighted rating.
Click the links below to view how player ranks vs other prospects.
QB Rating When targeted:
125.6
Hands:

78%
Short Receiving:

82%
Intermediate Routes:

87%
Deep Threat:

86%
Blocking:

61%

DRAFT PROJECTION:

2nd - Late

Overall Rank:

#51

Position rank:

#9

College Games:

30

College Snaps:

1783

Grade:

247 RATING: 83/100

Grade:

RIVALS RATING: 5.3 (87%)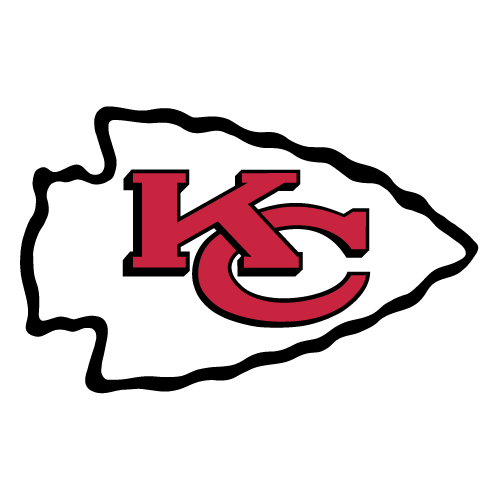 Drafted: ROUND: 2 - Pick Number: 54 (KC)
Draft Profile: Bio
Skyy Moore was a high school sensation he was a two-time Allegheny Conference Offensive Player of the Year and was also named Defensive Player of the Year, also was the #36 ranked player in the state while playing played defensive back and quarterback. He became the first player in conference history to rush and pass for 1,000 yards in back-to-back seasons.
He wasn't widely recruited due to his position being ambiguous but still had offers and ultimately ended up with Western Michigan.

As a freshman, Moore was switched to wide receiver and instantly had an impact starting 12 games and making 51 receptions for 802 yds and was awarded with a first-team All-MAC selection.
Moore played in five of six games during the pandemic-shortened season in 2020 and finished the year with 25 catches for 388 yards and three TDs. He ended up as the All-MAC honoree by Athlon Sports as a result.
In 2021 NFL scouts began to take notice and in 14 games he dominated with 94 receptions for 1291 yds and 10 TDs, with only 4 drops on 125 total targets. This was the third-best in the country in receptions per game at the FBS level. Moore was once again given a spot on the All-MAC first-team.
Scouting Report: Strengths
Has incredible top speed with rare suddenness and lightning footwork to create in tight areas with elusive shiftiness and change-of-direction skills.
Has the strong soft hands any NFL wide receiver coach and quarterback would covet - has only 7 drops his entire college career
Recruited as corner which gives him a unique feel for the game
Has good body strength to squirm out of tackles with the coordination to maneuver his frame between defenders.
A excellent route runner - who obviously is a student of the game
Fluid athlete with explosive burst and speed to stretch the field and breeze past defenders. Has a quick first step and gets to top speed in a hurry.
Is surprisingly difficult to bring down and difficult to tackle for smaller corners
Is fearless over the middle and effortlessly splits cover 2 zone schemes deep
Moore possesses great hands and elite top-end speed he has torn through defenses at the FBS level up
An impressive athlete with very quick acceleration to reach his top speed quickly and stretch the field. Very good body control and smooth movements. Plays fast and explosive.
Fits a zone system, can sift through oncoming traffic and explode through tiny creases and cutback lanes. Elite, darting stop-and-go acceleration. Dangerous in the open field.
Tracks the deep ball over either shoulder and brings in passes fluidly without breaking stride downfield.
Has a knack for getting open and is a quarterback's best friend - passers just need to toss the ball in his area and he'll come down with it. Has a total QB rating when targetted of 116.2 throughout his college career
Scouting Report: Weaknesses
Moore is a little undersized to play outside at the next level and may be limited to a slot role
Does not always use his hands to secure deep throws, allowing the ball into his pads and chest.
Hasn't faced as much top-level competition as you would hope - which makes him somewhat of a question mark
Offers little in the running game as a blocker
Scouting Report: Summary
Skyy Moore has gone under the radar of NFL scouts for the most part of his college career, but this is changing. He has elite top speed (ran 4.41) at the combine, fantastic agility, and acceleration combined with consistent natural soft hands. He, however, hasn't been tested by a lot of top-level talent and so his likely production remains far from certain, he also doesn't have ideal size for the position.
Currently, we expect Moore to be a likely second-round selection in the 2022 NFL Draft - and has both the talent and athletic ability to make a serious impact in the pros as a deep threat.
Skyy Moore percentiles vs other Wide Receiver's
(NFL Combine historically - higher value represents better perfomance)
How other scouting services rate Skyy Moore (Overall Rank)
All Scouts AverageOverall Rank
57.2
All Scouts AveragePosition Rank
9.0