Jameson Williams WR Alabama | NFL Draft Profile & Scouting Report
Jameson Williams WR Alabama
NFL Draft Profile & Scouting Report
Last Updated:

01/12/2022

Draft Year:

2022

40 time:

4.25 seconds (99%*)

Age:

22.0

DOB:

03/26/2001

Measurables:

Height:

6-2

(67%*)

Weight:

189

(21%*)

Hands:

9 3/8 (49%*)

Arm:

32 1/8 (54%*)

*Percentile calculated on how any given stat would rank at the NFL combine historically in the player's position group (Higher value represents better perfomance).

NFL Combine & Pro-Day Results
Last Updated:

01/12/2022

Draft Year:

2022

40 time:

4.25 seconds (99%*)

Age:

22.0

DOB:

03/26/2001

Measurables:

Height:

6-2

(67%*)

Weight:

189

(21%*)

Hands:

9 3/8 (49%*)

Arm:

32 1/8 (54%*)

*Percentile calculated on how any given stat would rank at the NFL combine historically in the player's position group (Higher value represents better perfomance).

NFL Combine & Pro-Day Results
Overall Rating:

91.0 / 100

Game performance weighted rating
QB Rating When targeted:
141.6
Hands:

77%
Short Receiving:

86%
Intermediate Routes:

94%
Deep Threat:

93%
Blocking:

49%

DRAFT PROJECTION:

1st - Top 10

Overall Rank:

#10

Position rank:

#2

College Games:

31

College Snaps:

1293

Grade:

ESPN RATING: 84/100

OVR Rank:

#20

Pos Rank:

#15

State Rank:

#2

Grade:

247 RATING: 95/100

Grade:

RIVALS RATING: 5.9 (97%)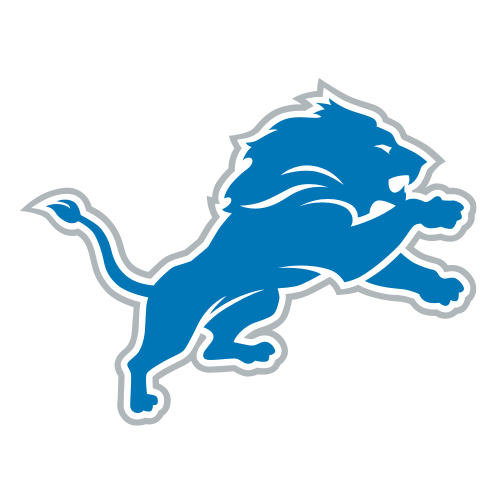 Drafted: ROUND: 1 - Pick Number: 12 (DET)
Draft Profile: Bio
Alabama consistently produces top talent at wide receiver for the NFL Draft, with two first-round picks in each of the last two drafts. At the start of the season, John Metchie III came in with the pedigree and potential to put up massive numbers as the star of the Crimson Tides offense. However, it's Jameson Williams on the opposite side of the field that has ended up getting the attention.

Williams transferred from Ohio State to Alabama, where an opportunity arose for him to get a starting role with Devonta Smith and Jaylen Waddle leaving for the NFL.
Jameson has made an amazing impact on Alabama's offense. Williams ranks first in the SEC in yards (1261), yards per reception (20.7), and TDs (13). In the SEC championship game, Williams totally dominated and top-ranked Georgia defense that until that point had only allowed 6.92 points a game and put up a huge 7 receptions for 184 yds and 2 TDs.

Jameson Williams has earned a spot on the Fred Biletnikoff Award watch list earlier this month, given to the best pass catcher in college football.

Williams was diagnosed with a torn ACL on Jan-11 after suffering the injury in the national championship loss to Georgia. He hopes to make a full recovery in time for the NFL draft.
Scouting Report: Strengths
Very good hands accepts the ball fluidly on most throws and is ready to make a play afterward. Makes catches in traffic, even going up over taller defenders with vertical and toughness.
He is a monster with his ability to stretch the field vertically and track the deep ball.
Williams has been Alabama's most productive pass catcher and he's also had two kickoff return touchdowns.
A slippery runner with elusive footwork. Has little to no wasted movements between the reception and burst upfield.
Combines speed, balance, quickness, vision, and crisp cuts to leave defensive backs and linebackers in the dust.
A pass-catcher that dominates at the start of a route due to his explosive quickness and short-area burst, his ability to couple his isolation skills with sure hands and YAC ability is the best in college football
Fits a zone system, can sift through oncoming traffic and explode through tiny creases and cutback lanes. Elite, darting stop-and-go acceleration.
A high school track star who won Missouri state championships in both the 300-meter hurdles and 400-meter dash. We estimate his forty yard dash time to be in the high 4.2's by the time the combine comes round
Similar Crimson Tide standout and Denver Broncos first-rounder Jerry Jeudy, although even more explosive
Scouting Report: Weaknesses
Does not always use his hands to secure deep throws, allowing the ball into his pads and chest.
Doesn't currently have the size to consistently win on the outside.
Tore his ACL in the loss to Georgia - he will now need to be thoroughly checked over medically. Will also be unable to run at the combine
Scouting Report: Summary
2021 was a spectacular year for Jameson Williams where he exploded into the national attention. He's emerged as the premier deep threat in college football and compares favorably to last year's high pick Jalon Waddle. We have given him our top possible grade for a deep threat meaning he is quite often unstoppable -- and he proved as much in the SEC championship

Williams has clearly developed into not only the best receiver prospect on the Crimson Tide but the best receiver in the entire draft. We have to admit we had Williams and London in a virtual tie prior to the SEC championship game - but that spectacular performance left no doubt of his quality.
Before his ACL injury we had Williams rated as the best receiver in this class and worthy of a top-three overall selection in the 2022 NFL Draft - however, now, unfortunately, comes with a huge question mark.
Jameson Williams percentiles vs other Wide Receiver's
(NFL Combine historically - higher value represents better perfomance)
How other scouting services rate Jameson Williams (Overall Rank)
All Scouts AverageOverall Rank
15.9
All Scouts AveragePosition Rank
2.0