George Pickens WR Georgia | NFL Draft Profile & Scouting Report
George Pickens WR Georgia
NFL Draft Profile & Scouting Report
Last Updated:

04/21/2022

Draft Year:

2022

40 time:

4.47 seconds (62%*)

Age:

22.2

DOB:

03/04/2001

Measurables:

Height:

6-3 (79%*)

Weight:

195 (33%*)

Hands:

8 3/4 (21%*)

Arm:

32 3/8 (59%*)

Span:

78 4/8 (75%*)

Forty:

4.47 (C) (62%*)

Ten Yard:

1.59 (C) (32%*)

Vertical:

33 (C) (22%*)

Broad:

125 (C) (76%*)

(C)

- NFL Combine

(P)

- Pro Day

(O)

- Other

(HS)

-Estimated from High School Combine

For an explanation of how the (HS) data is calculated see

this article

*Percentile calculated on how any given stat would rank at the NFL combine historically in the player's position group (Higher value represents better perfomance).

NFL Combine & Pro-Day Results
Last Updated:

04/21/2022

Draft Year:

2022

40 time:

4.47 seconds (62%*)

Age:

22.2

DOB:

03/04/2001

*Percentile calculated on how any given stat would rank at the NFL combine historically in the player's position group (Higher value represents better perfomance).

NFL Combine & Pro-Day Results
Overall Rating:

86.9 / 100

Game performance weighted rating
QB Rating When targeted:
121.0
Hands:

78%
Short Receiving:

75%
Intermediate Routes:

85%
Deep Threat:

87%
Blocking:

64%

DRAFT PROJECTION:

2nd - Mid

Overall Rank:

#49

Position rank:

#7

College Games:

26

College Snaps:

1098

Grade:

ESPN RATING: 85/100

OVR Rank:

#29

Pos Rank:

#6

State Rank:

#5

Grade:

247 RATING: 97/100

Grade:

RIVALS RATING: 6.1 (100%)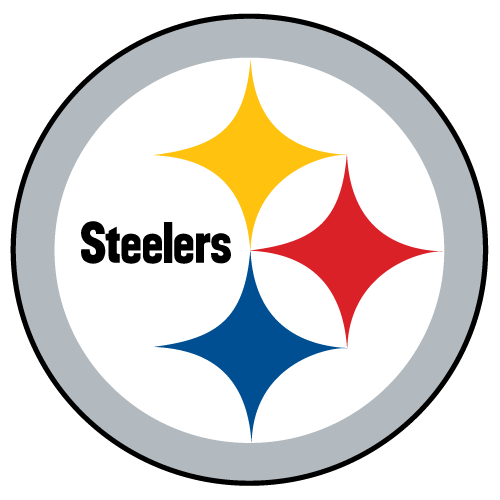 Drafted: ROUND: 2 - Pick Number: 52 (PIT)
Draft Profile: Bio
George Pickens attended Hoover High School in Hoover, Alabama. As a senior, he had 69 receptions for 1,368 yards and 16 touchdowns. He played in the 2019 Under Armour All-American Game. 247sports.com rated him as a five-star prospect (ESPN - four-star prospect), #24 prospect nationally, #4 wide receiver nationally, and the #1 prospect in Alabama. He was one of the most highly recruited players in the 2019 class and ultimately ended up signing up with Georgia.

As a freshman he played in all 14 games, earning his first start vs. Kentucky, and also started in the Sugar Bowl win over Baylor and finished the season with 49 catches for 727 yards, both Georgia team highs. As a result, he received a spot on the Coaches' Freshman All-SEC Team and was a co-winner of the Offensive Newcomer of the Year award.
As a sophomore, despite missing the first three games Pickens tied for the team's receiving honors with 36 catches for 513 yards and a team-high six TDs and caught seven passes for 135 yards, including a career-long 51-yarder, in Chick-fil-A Peach Bowl win over Cincinnati. He made the All-SEC Second Team as a result.

Pickens suffered a catastrophic injury in March 2021 - an ACL tear that kept him out of action until the regular-season finale vs. Georgia Tech- this has left his draft stock uncertain.
Scouting Report: Strengths
Before his injury was NFL Draft's most physically gifted receiving prospects at 6'3″ and 200 pounds, Pickens has the ideal size to dominate as an outside receiver in the NFL
Supremely gifted player who consistently shows excellent spatial awareness He has great concentration, and extremely strong, soft, reliable hands
Dominates smaller corners and is really tough to bring down - has a dynamic stiff arm in the open field
Runs beautiful routes and has the benefit of a full route tree
Very good athlete with excellent length, impressive hands and catch radius enable him to make circus catches
Able to track the ball over his shoulder and is a balanced, savvy route runner with top field awareness, sets up and sells routes beautifully
Willing and able to go over the middle - whos not afraid of contact
A savvy, natural pass-catcher with reliable hands and very good focus. Snatches the ball out of the air and shows the concentration to make acrobatic catches look easy.
Amazing red zone target can jump and make contested catches with a Randy Moss quality
Is really fluid who always plays in control - makes the game look easy
Has excellent speed (4.47) straight-line speed and takes advantage of open seams when his quarterback is on target.
Often used on deep routes, getting separation down the sideline or over the middle on crossing routes by extending his arms rather than pure speed
Scouting Report: Weaknesses
Elephant in the room is his ACL injury and the extent it's hurt his value - is undetermined. Although he looked fast at the combine which should help shift some doubts
Never looked explosive off the line of scrimmage - his injury may make this a bigger issue
Has a number of off-the-field issues - he was suspended for violating team rules and has been ejected for punching another player. He has been called undisciplined by his own head coach - likely scare a number of NFL teams off
Hasn't ever really produced top-level numbers - he's only put up 1285 yds in three years in college
Does not always use his hands to secure deep throws, allowing the ball into his pads and chest.
Has a lanky frame and will be overmatched physically by most cornerbacks in the NFL. Needs to be more competitive in tight coverage.
Scouting Report: Summary
Pickens could easily be the biggest boom-bust prospect in the 2022 NFL Draft class. He has quite possibly some of the most natural receiving talent in the draft and has shown dominating Calvin Johnston-like skills - and really was looking like a potential superstar before his injury.
He, however, is still recovering from an ACL injury, and even before the injury hardly possessed the blazing speed you look for in an outside receiver. Pickens also has displayed some behavior red flags that need to be thoroughly investigated before teams consider spending a high pick on him.

After an impressive performance at the combine where he helped ease doubts over his long speed with a 4.47 time - we think Pickens has displayed the talent to be a first-day pick, however, it's more likely - given the glut of quality wideouts in this year's class for him to hear his name called in the first round of the 2022 NFL Draft. Don't be surprised if Pickens turns out to be the most dominating receiver in this year's class and a truly special player at the next level.
George Pickens percentiles vs other Wide Receiver's
(NFL Combine historically - higher value represents better perfomance)
How other scouting services rate George Pickens (Overall Rank)
All Scouts AverageOverall Rank
45.7
All Scouts AveragePosition Rank
7.0