Christian Watson WR North Dakota State | NFL Draft Profile & Scouting Report
Christian Watson WR North Dakota State
NFL Draft Profile & Scouting Report
ROLE:

Outside X-Receiver

Last Updated:

04/14/2022

Draft Year:

2022

40 time:

4.36 seconds (91%*)

Age:

24.6

DOB:

05/12/1999

Measurables:

Height:

6-4 (89%*)

Weight:

208 (67%*)

Hands:

10 1/8 (81%*)

Arm:

32 1/2 (62%*)

Span:

78 5/8 (77%*)

Forty:

4.36 (C) (91%*)

Shuttle:

4.19 (P) (61%*)

Ten Yard:

1.46 (C) (97%*)

Vertical:

38.5 (C) (84%*)

Broad:

136 (C) (100%*)

Three Cone:

6.96 (P) (51%*)

Bench:

18 (P) (79%*)

(C)

- NFL Combine

(P)

- Pro Day

(O)

- Other

(HS)

-Estimated from High School Combine

For an explanation of how the (HS) data is calculated see

this article

*Percentile calculated on how any given stat would rank at the NFL combine historically in the player's position group (Higher value represents better perfomance).

NFL Combine & Pro-Day Results
ROLE:

Outside X-Receiver

Last Updated:

04/14/2022

Draft Year:

2022

40 time:

4.36 seconds (91%*)

Age:

24.6

DOB:

05/12/1999

*Percentile calculated on how any given stat would rank at the NFL combine historically in the player's position group (Higher value represents better perfomance).

NFL Combine & Pro-Day Results
Overall Rating:

84.4 / 100

Game performance weighted rating.
Click the links below to view how player ranks vs other prospects.
QB Rating When targeted:
116.6
Hands:

61%
Short Receiving:

89%
Intermediate Routes:

96%
Deep Threat:

98%
Blocking:

74%

Overall Rank:

#72

Position rank:

#10

College Games:

52

College Snaps:

1683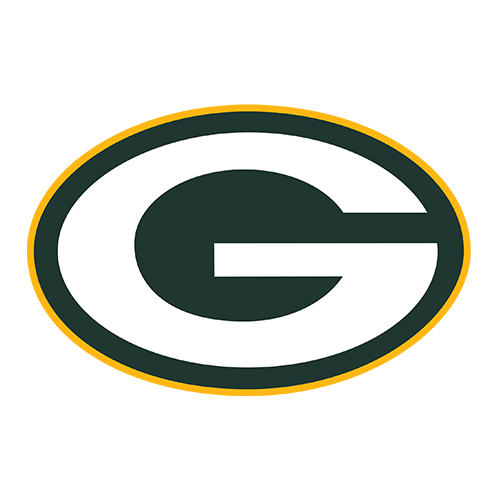 Drafted: ROUND: 2 - Pick Number: 34 (GB)
Draft Profile: Bio
Christian Watson was a 2017 graduate of H.B. Plant High School who played both wide receiver and safety and averaged 17.1 yards per catch with eight receiving TDs and 587 all-purpose yards his senior year. He also competed in track and field - where he ran 4.44 40 yd dash.
He wasn't heavily recruited after only being rated a two-star recruit, but still impressed the Bisons enough to be offered a scholarship.

After redshirting his first year, Watson played in 14 games including a pair of starts against Northern Iowa and Montana State, and caught nine passes for 165 yards in 2018.
As a sophomore in 2019, he played in all 16 games including 11 starts. Watson became Trey Lance's top target and was NDSU's leading receiver with 34 catches for 732 yards and six touchdowns. He was ranked third in the MVFC for receiving yards and was second in yards per reception (21.53). Was awarded with a spot on the All-Missouri Valley Football Conference second-team for his efforts.

As a junior Watson played in all 10 games including eight starts at wide receiver. He chalked up first-team All-America kickoff returner by The Associated Press, Stats Perform, HERO Sports, Athlon Sports, and Phil Steele, All-Missouri Valley Football Conference first-team wide receiver and second-team return specialist. Watson was the only player in the FCS to score two kickoff return touchdowns during the season. He averaged 33.8 yards on 10 kickoff returns and led the Bison with 896 all-purpose yards. Watson also was the NDSU's leading receiver with 19 catches for 442 yards and one TD.

In 2021 as a senior Watson led the Bison with 43 receptions for 801 yards and seven touchdowns - notably his QB rating when targetted was an elite 142.9. He was second in the MVFC averaging 18.6 yards per reception. He also ran the ball 15 times for 114 yards and a TD and ultimately finished with 1,142 all-purpose yards. He was awarded with a spot on the first-team All-America wide receiver by HERO Sports and the Second team All-America wide receiver by Associated Press.
Scouting Report: Strengths
A perfect combination of speed (4.36 in the 40) and size (just over 6-4 and 211 lbs) combined with top-level athletic ability
Lit up the combine and ran a 4.36, a 38.5 vertical and a 136 broad jump
A savvy, natural pass-catcher with reliable hands and very good focus. Snatches the ball out of the air and shows the concentration to make acrobatic catches look easy.
A fantastic 50/50 ball catcher - has the arm length leaping ability and catch radius to bring in contested catches
Watson has proved to be an elite kick returner and so offer dual role appeall
Equally adept playing from the slot as split outside in a traditional WR role
Has been used as an effective runner from the backfield - will transition well to an offense that makes use of the jet sweeps in their offense
Has a knack for getting open and is a quarterback's best friend - passers just need to toss the ball in his area and he'll come down with it.
Has long arms to stiff-arm defensive backs in the open field. Willing to lower his pads to run through tackles for extra yardage. Goes over the middle, can spin out of tackles and take the big hit.
Very good hands accepts the ball fluidly on most throws and is ready to make a play afterward. Makes catches in traffic, even going up over taller defenders with vertical and toughness.
Plays fast and confident. Covers a lot of ground in the short half of the field and is slippery after the catch.
Fluid athlete with explosive burst and speed to stretch the field and breeze past defenders. Has a quick first step and gets to top speed in a hurry.
Fits a zone system, can sift through oncoming traffic and explode through tiny creases and cutback lanes. Elite, darting stop-and-go acceleration. Dangerous in the open field.
Does a nice job locating and tracking deep passes and is a legitimate vertical threat. Willing to go up and attack the ball.
Great honor roll student who even was on the Walter Payton watchlist
Scouting Report: Weaknesses
Does not always use his hands to secure deep throws, allowing the ball into his pads and chest.
Has had an issue with drops - 16 in his four years at NDSU, although only 2 in 2021
Very raw and inexperienced as a WR - far from a perfect route runner and has developed a tendency to round his routes off
Has operated with a limited route tree - has beaten DBs with athleticism and speed rather than technique. He will not be able get away with this in the pros
Like all prospects not from the top level - it will be asked just how well he can perform against at a higher level of competition.
He has the deep speed you want in a WR but isn't quite as twitchy as you would like - doesn't have elite change of direction skills
Scouting Report: Summary
Christian Watson is an intriguing talent who possesses elite athletic skills, speed, length, and size combined with decent hands - which when put together makes him an elite deep threat. He however has limited experience as a WR - having totaled just 104 reception in four years at NDSU and is still very raw and not currently a nuanced player. Watson also plays in the FCS and as a result, may struggle to adapt to jumping what will be effectively two levels of competition.

Overall we consider Watson to be an impressive prospect who will likely take time to develop skills as a pro WR but in the meantime get a chance to showcase his skills as a kick returner.
After a dominating combine performance, Watson now is even being talked about as a potential first-round pick, however, we expect him to be looked at as a second-round prospect in the 2022 NFL Draft.
Christian Watson percentiles vs other Wide Receiver's
(NFL Combine historically - higher value represents better perfomance)
How other scouting services rate Christian Watson (Overall Rank)
All Scouts AverageOverall Rank
53.1
All Scouts AveragePosition Rank
8.0