Treylon Burks WR Arkansas | NFL Draft Profile & Scouting Report
Treylon Burks WR Arkansas
NFL Draft Profile & Scouting Report
Last Updated:

04/21/2022

Draft Year:

2022

40 time:

4.55 seconds (33%*)

Age:

23.6

DOB:

03/23/2000

Measurables:

Height:

6-2 (67%*)

Weight:

225 (94%*)

Hands:

9 7/8 (72%*)

Arm:

33 1/2 (79%*)

Span:

78 7/8 (79%*)

Forty:

4.55 (C) (33%*)

Shuttle:

4.40 (P) (14%*)

Ten Yard:

1.54 (C) (68%*)

Vertical:

33 (C) (22%*)

Broad:

122 (C) (57%*)

Three Cone:

7.28 (C) (7%*)

Bench:

12 (P) (27%*)

(C)

- NFL Combine

(P)

- Pro Day

(O)

- Other

(HS)

-Estimated from High School Combine

For an explanation of how the (HS) data is calculated see

this article

*Percentile calculated on how any given stat would rank at the NFL combine historically in the player's position group (Higher value represents better perfomance).

NFL Combine & Pro-Day Results
Last Updated:

04/21/2022

Draft Year:

2022

40 time:

4.55 seconds (33%*)

Age:

23.6

DOB:

03/23/2000

*Percentile calculated on how any given stat would rank at the NFL combine historically in the player's position group (Higher value represents better perfomance).

NFL Combine & Pro-Day Results
Overall Rating:

88.4 / 100

Game performance weighted rating
QB Rating When targeted:
155.0
Hands:

81%
Short Receiving:

97%
Intermediate Routes:

99%
Deep Threat:

100%
Blocking:

32%

DRAFT PROJECTION:

1st - Late

Overall Rank:

#31

Position rank:

#5

College Games:

32

College Snaps:

1665

Grade:

ESPN RATING: 84/100

Grade:

247 RATING: 94/100

Grade:

RIVALS RATING: 5.9 (97%)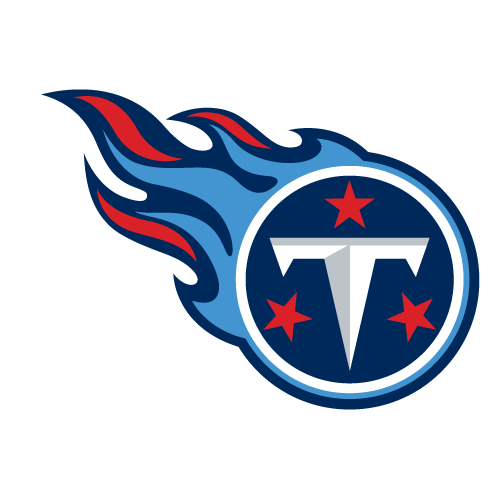 Drafted: ROUND: 1 - Pick Number: 18 (TEN)
Draft Profile: Bio
Treylon Burks was a four-star recruit out of Warren High School Arkansas where as well as setting receiving records also played baseball and basketball to a high level.
Burks chose to stay local after being heavily recruited joined Arkansas. Burks impressed as a freshman and ended up on the All-SEC freshman team.
In 2020 Burks began getting national attention where he notched up 820 yds receiving and added 70 on the ground in only nine games - resulting in an All-SEC second-team nod.

In 2021 Burks exploded whereas of December 1st he has logged 1104 yds in the air with 11 TDs and rushed for additional 112 yds. His 2,399 career receiving yards are the sixth-most in school history.
Scouting Report: Strengths
Has been used all over the field - including snaps as a back. Could easily adopt a role akin to Deebo Samuel in San Francisco - although he's even bigger
A dominating deep threat especially over the past two years where we have given him a perfect deep threat grade
Uses huge frame and long arms to deliver quality, powerful blocks on defensive backs.
Has enough upper-body strength and tenacity to be very effective as a downfield blocker. Is not shy about taking on his man, provides some pop and will open a running lane for his back at the next level.
Has huge hands that measure 10.75 inches across. By comparison, the biggest hands wide receiver hands at the 2020 NFL combine was 10 1/2
Top-shelf balance and the lower-body strength to power through arm tackles. Has very good vision to set up his moves with impressive run-after the catch ability.
Creates mismatches for his quarterback with a large frame and long arms. Good body control to shield defenders and understands how to use his size to his advantage.
Fluid athlete with explosive burst and speed to stretch the field and breeze past defenders. Has a quick first step and gets to top speed in a hurry. Was clocked at an elite 22.6 MPH in week 3 - one of the fastest runs in all of college football
Burks is a smooth athlete with outstanding size and strength
Has the size, length, and strength to defeat press jams. Can make the spectacular catch. A decent open-field runner with some agility and the ability to break tackles.
Shines on vertical routes, eating up a cushion with long strides, and getting downfield before DBs can turn their hips. He has a great combination of size, athleticism, and body control and has been compared to AJ Brown
Made Bruce Feldman's Freaks list at #53 -- "Burks also is one of the strongest receivers in college football, benching 380 pounds, squatting 500 and power cleaning 320."
Scouting Report: Weaknesses
Does not always use his hands to secure deep throws, allowing the ball into his pads and chest.
Comes off the snap high and upright, and takes a while to hit top speed
Not as consistent a blocker you would expect consider his size and strength
Need to improve his route - tends to short cut and round them off to often
Doesn't always give 100% on every play
Hasn't run many different routes at Arkansas and so will enter the NFL very raw
Has had a problem with drops - may have a concentration issue
Under performed in the forty at the combine in putting up a 4.55 - when we were expecting a low 4.4. May not be quite explosive as billed
Scouting Report: Summary
A big, physical target with an ideal blend of size, athleticism, and good speed, Burks has locked himself in as a first-round prospect in the 2022 NFL Draft and some view him as having talents similar to DK Metcalf. Although he doesn't look to have similar elite speed.
We consider Burks to be a likely low first-round pick in the 2022 NFL Draft, however, it seems unlikely for him to go in the top 10 due to an underwhelming (4.55) forty time at the combine
Treylon Burks percentiles vs other Wide Receiver's
(NFL Combine historically - higher value represents better perfomance)
How other scouting services rate Treylon Burks (Overall Rank)
All Scouts AverageOverall Rank
24.5
All Scouts AveragePosition Rank
5.0