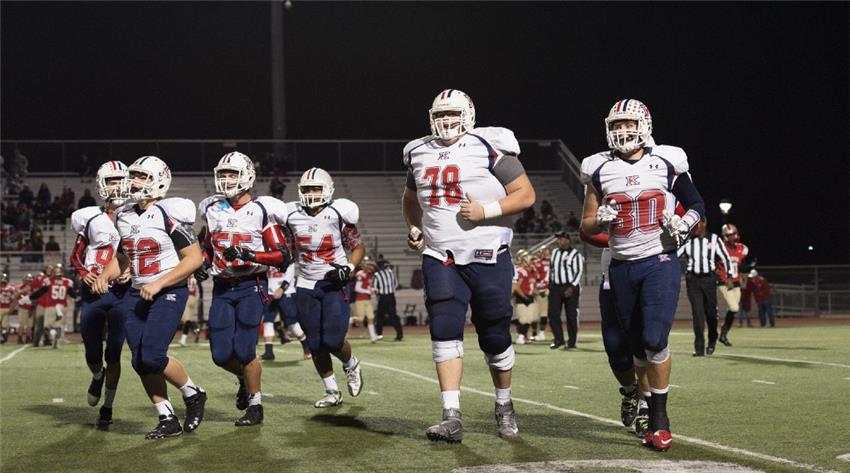 Who are the biggest and tallest players in the NFL Draft?

Both College and pro football gives men, who in simpler times would be likely plying their trade as circus freaks, an outlet for their almost unique physical traits. We have compiled a list of these such athletes who are currently available in the 2021 NFL Draft for NFL team wanting a player to dominate their line and, even more likely.. their kitchen.
John Krahn Portland State OT 6'10" 410Lbs
Daniel Faalele Minnesota OT 6'9" 400lb
Olivier Charles-Pierre Houston DT 6' 2" 370lbs
Caleb Jones Indiana 6' 8" OL 362 Lbs
Kohl Levao 6' 6" 350Lbs G Hawai'i
Daniel Faalele Minnesota OT 6'9" 400lbs
Daniel was raised Down Under playing Rugby which, much like football, is known for its huge athletes. Faalele has the massive size that always makes teams take a second look, and when you combine this with his movement skills, he has an almost limitless ceiling to be an anchor on either side of the offensive line. Faalele has tremendous strength at the point of attack and has the power in his anchor needed to defeat a power rush. His massive wingspan makes it much easier for him to contain edge rushers, and he does a good job in the run game. He's also a good athlete for his size, as he has pretty solid acceleration with good speed for his size and has been timed at 5.34 in the forty-yard dash.
John Krahn Portland State OT 6'10" 410Lbs
Krhan is probably the biggest high school football player ever to take the field. The way he made defenders look tiny was ridiculous. It's obvious why he spent his career being double and even triple-teamed. When he joined Portland State, he was listed at an insane 7 feet tall and 440 pounds but since has slimmed down a little to a slightly less portly 400lbs (we are not quite sure why he shrunk two inches, though). While Krahn received a lot of national media attention early in his college career for his massive size, he never really developed into a top-quality prospect - due to a lack of quickness and instinct for the position. It's doubtful John will be drafted, but we would love it if he were.
Olivier Charles-Pierre Houston DT 6' 2" 370lbs
This Bowling bowl defensive tackle is a load for offensive linemen to deal with and poses a similar playing style to previous NFL player Ted Washington. Charles-Pierre is tied as the fifth heaviest player in the nation, according to a review of every div1 roster. Don't let Oliver's height fool you into thinking his weight can't be really right – it's very likely he is a few pounds heavier than what's noted since these numbers were from early in his college career.
Caleb Jones Indiana 6' 8" OL 362 Lbs
Caleb's parents had to bring his birth certificate to Little league games because other parents refused to believe that a child of his age could be as big as a fully grown man. Caleb only stopped growing when he was a sophomore at Indiana. At that point, on a diet of fried chicken and Buffalo Wild Wings, he had ballooned to a planet-sized 405 Lbs! The Caleb Jones NFL teams will be scouting is no longer quite that big and tips the scales at an agile 6' 8" and 362Lbs; what makes Jones a little different from other huge tackles is his experience at left tackle, where most big men are usually slotted in at RT as steamroller like run blockers.
Kohl Levao 6' 6" 350Lbs G Hawai'i
Kohl was probably Hawaii's best Offensive lineman before injuring his leg and cutting short his final college season. Before this, Kohl played 10 games at right tackle before moving to center, giving him the versatility NFL teams covet; he was named to the 2019 watch list of the Rimington Trophy as the nation's top center. He will likely be drafted at the tail end of the 2021 draft.
Quinton Bohanna 6' 4" 357Lbs DT Kentucky
All NFL teams need a huge mauling anchor at the center of the defensive line. Quinton can bring with him that kid of talent in spades as long as he manages to put all of his god-given athletic ability to good use. He admits he's much more of a traditional big-bodied run stuffer than a pass rusher but could easily make a good contribution in that role in the NFL. We think he'll be selected in the later rounds.
Greg Eiland 6'8" 340Lbs OL Mississippi State
Eiland stands 6-foot-8, weighing in at 335 pounds; he is one of the biggest Bulldogs on MSU's roster. In the NFL, Eiland projects as a swing tackle or possibly guard, although he'll likely need some time to develop his skills. His size and power will intrigue NFL teams right away, but his movement skills are not currently quite up to the NFL level. What no one doubts about Greg is his desire, grit, and will to succeed. A dedication born out of the tragic death of his best friend Josten Baxstrum, who was tragically killed after suffering a gunshot wound in high school. Greg explained, "I try to do my best every day in football because he loved it. It's something he truly cared about. So just going out there on the field, I try to do everything for him because I know he's there every step of the way." We wish him all the luck in the world.
Bamidele Olaseni 6'7" 337Lbs Utah
Listed at 6'7″, 337lbs, and boasts a massive 88-inch wingspan, Bamidele Olaseni is a standout at Utah. What makes this giant NFL prospect a little different is where he got his start, "Bam," as he's known, was a star for the London Blitz U19 team of the British American Football Association. This London native will likely bring a little international flavor to any NFL team along with an even bigger dose of raw power.
Spencer Brown 6' 8" 321Lbs OT Northern Iowa
Spencer started life as a un sawt after recruit looking to play tight end, but he was given a chance by the Panthers and, with that, a change of position to tackle, where he has since excelled. He has long arms and good agility for a big man and can handle the best of college pass rushers. Whether he will ultimately be able to take on pro-level edge rushers is for him to decide. He'll likely be drafted in the third round.
Drew Himmelman 6' 10" 315Lbs OT Illinois State
Drew towers at a freakish 6' 10", and his size stands out even surrounded by other linemen. He is probably the only player on this list who, if scaled down to regular human size, would actually appear normal. It's a scary thought, but he could probably do with adding a little more weight to be a solid pro. Drew has good skills for the position and will probably be selected in the sixth or seventh round.
Trey Smith 6'6" 330Lbs OT Tennessee
A big, powerful prospect who, like many that have played tackle in college, looks set to move inside in the pros (as indeed he did during the 2019 season for Tennessee, where he dominated). Very strong and still has decent agility for a man of his size. Trey is easily the most draft-ready player on this list and is likely to be highly sought after by NFL teams, and will most likely be a solid second-round pick in the 2021 NFL draft.
Like this? Why not read