Daniel Faalele OT Minnesota | NFL Draft Profile & Scouting Report
Daniel Faalele OT Minnesota
NFL Draft Profile & Scouting Report
SUB-POSITION:

Right Tackle

Last Updated:

02/04/2022

Draft Year:

2022

40 time:

5.60 seconds (4%*)

Age:

24.0

DOB:

11/09/1999

Measurables:

Height:

6-8 (89%*)

Weight:

384 (100%*)

Hands:

11 (88%*)

Arm:

35 1/8 (76%*)

Span:

86 (100%*)

Forty:

5.60 (P) (4%*)

Shuttle:

5.06 (P) (5%*)

Vertical:

29.5 (P) (68%*)

Broad:

94 (P) (10%*)

Three Cone:

8.47 (P) (2%*)

Bench:

24 (C) (47%*)

(C)

- NFL Combine

(P)

- Pro Day

(O)

- Other

(HS)

-Estimated from High School Combine

For an explanation of how the (HS) data is calculated see

this article

*Percentile calculated on how any given stat would rank at the NFL combine historically in the player's position group (Higher value represents better perfomance).

NFL Combine & Pro-Day Results
SUB-POSITION:

Right Tackle

Last Updated:

02/04/2022

Draft Year:

2022

40 time:

5.60 seconds (4%*)

Age:

24.0

DOB:

11/09/1999

*Percentile calculated on how any given stat would rank at the NFL combine historically in the player's position group (Higher value represents better perfomance).

NFL Combine & Pro-Day Results
Overall Rating:

86.1 / 100

Game performance weighted rating.
Click the links below to view how player ranks vs other prospects.
Pass Blocking:

79%
Run Blocking:

80%

DRAFT PROJECTION:

2nd - Late

Overall Rank:

#54

Position rank:

#10

College Games:

34

College Snaps:

2074

Grade:

ESPN RATING: 80/100

OVR Rank:

#156

Pos Rank:

#20

State Rank:

#63

Grade:

247 RATING: 87/100

Grade:

RIVALS RATING: 5.9 (97%)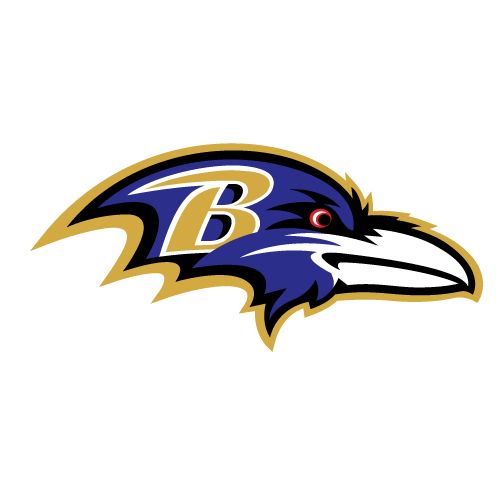 Drafted: ROUND: 4 - Pick Number: 110 (BAL)
Draft Profile: Bio
Faalele grew up in Melbourne, Australia. He played basketball and rugby at high school until the coaching staff of the University of Hawaii football team discovered him while scouting players in Australia. He was recruited to play football at IMG Academy in Bradenton, Florida, and quickly became a starter on IMG's offensive line in 2017 and was selected to play in the2018 Under Armour All-America Game. Faalele was rated a four-star recruit by ESPN and opted to play college football at Minnesota.
Faalele started the final 8 games of his freshman season and gave up just a single sack on 571 plays he participated in. He won the Outstanding Offensive Freshman award as a result.
As a sophomore he started 11 games at right tackle and gave up 3 sacks on 666 plays - he was awarded an All-Big Ten Honorable Mention.
Falllele took a COVID opt-out for the 2020 season and decided to return for his senior year instead of turning pro. In 2021 he started for the whole season while surrendering only one sack on 777 snaps. He was recognized with All-Big Ten honors along with three other members of his offensive line.
Scouting Report: Strengths
A giant on the field at 6'9″ and 380 pounds he is quite simply the biggest player in the entire draft class - Raw power and natural strength to overwhelm defenders in tight quarters
Size means he is almost impossible to move and his width makes him difficult to get around
Made Bruce Feldman's Freaks list at #29 -- "freakish combination of enormous size and a surprisingly athletic 29-inch vertical and 8-7 broad jump, but as he's reshaped his body, he's become a lot more nimble and flexible. Faalele is down about 30 pounds this offseason, in the 370-pound range"
Long arms and massive hands lock on well to defenders and is able to easily knock rushers on their backs
A super-powerful drive blocker in the run blocking game who flashes the nasty demeanor and killer instinct scouts covet
He has a base that is dynamic enough to reset against bull rushers who can develop an initial bit of push.
Has surprising quickness and explosiveness at the point of attack
Surprisingly good technical ability considering his limited playing experience
Sells trap block and can turn to seal. Fluid getting to and adjust at the second level.
Effective in space and usually drops his hips to get leverage and sustain against shorter defenders.
Has been relatively injury-free - which is rare for a man this size
Scouting Report: Weaknesses
Susceptible to speed rushers. Has only average quickness off the snap and doesn't possess the acceleration or arm length to corral defenders once they cross his face.
Struggles to be consistent blocking in motion and doesn't have the natural foot quickness to cover a lot of ground.
Very inexperienced and is still learning the position
Loses leverage battles and plays with high pad level. Can be late off the snap.
Has lapses with overextending and getting his pads too far out overtop of his knees due to discipline.
Has a problem with balance as a result of inconsistent footwork and bends at the waist instead of at the knees too often
Has not learned an instinct for the game - he sometimes looks surprised when shown new pass rushing moves
Flashes the ability to move his man with his hands, but is not yet consistent in this area.
Throughout his college playing career he has never put up great grades as a pass blocker - we have graded him as only average
Scouting Report: Summary
If a scout were to draw up a dream starting NFL left tackle, the picture may look a lot like Faalele His height, length, and athletic build are not only prototypical but perfect for the position that helps protect the blind side of NFL quarterbacks.

He is simply massive and has huge upside - more than any other player in the entire class, to dominate as both a run and pass blocker in the NFL. He is very raw and comes with major downsides as he currently isn't polished in any aspect of the game and will likely need to be developed slowly.

He's the biggest risk-reward offensive line prospect in the draft, but we still expect to hear his name called in the second round of the 2022 NFL Draft with a chance to break into day one if he shows improved quickness at the combine.
Daniel Faalele percentiles vs other Offensive Tackle's
(NFL Combine historically - higher value represents better perfomance)
How other scouting services rate Daniel Faalele (Overall Rank)
All Scouts AverageOverall Rank
63.8
All Scouts AveragePosition Rank
12.0