Zion Johnson OG Boston College | NFL Draft Profile & Scouting Report
Zion Johnson OG Boston College
NFL Draft Profile & Scouting Report
Last Updated:

03/09/2022

Draft Year:

2022

40 time:

5.18 seconds (76%*)

Age:

23.6

DOB:

11/18/1999

Measurables:

Height:

6-3 (25%*)

Weight:

312 (42%*)

Hands:

10 5/8 (83%*)

Arm:

34 (68%*)

Span:

82 7/8 (97%*)

Forty:

5.18 (C) (76%*)

Shuttle:

4.46 (C) (94%*)

Ten Yard:

1.75 (C) (79%*)

Vertical:

32 (C) (92%*)

Broad:

112 (C) (95%*)

Three Cone:

7.38 (C) (95%*)

Bench:

32 (C) (89%*)

(C)

- NFL Combine

(P)

- Pro Day

(O)

- Other

(HS)

-Estimated from High School Combine

For an explanation of how the (HS) data is calculated see

this article

*Percentile calculated on how any given stat would rank at the NFL combine historically in the player's position group (Higher value represents better perfomance).

NFL Combine & Pro-Day Results
Last Updated:

03/09/2022

Draft Year:

2022

40 time:

5.18 seconds (76%*)

Age:

23.6

DOB:

11/18/1999

*Percentile calculated on how any given stat would rank at the NFL combine historically in the player's position group (Higher value represents better perfomance).

NFL Combine & Pro-Day Results
Overall Rating:

85.9 / 100

Game performance weighted rating
Pass Blocking:

86%
Run Blocking:

91%

DRAFT PROJECTION:

2nd - Late

Overall Rank:

#60

Position rank:

#11

College Games:

35

College Snaps:

2288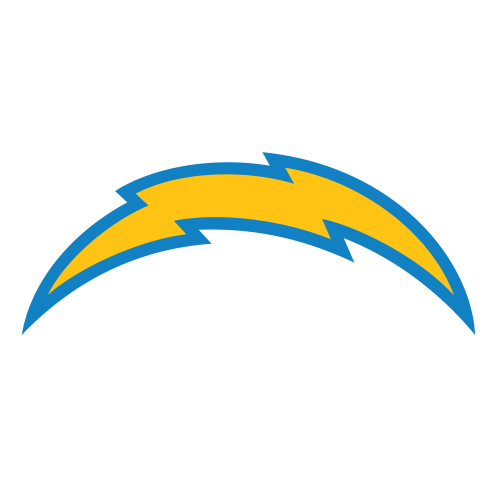 Drafted: ROUND: 1 - Pick Number: 17 (LAC)
Draft Profile: Bio
Zion Johnson wasn't ranked by most of the college scouting services and received no top-level college offers as a result. He did however get an offer from North Carolina in the FCS.

Johnson started as a freshman and as a sophomore became the leader on an offensive line that led the FCS in rushing. This got the attention of the bigger schools and at the end of the 2018 season he transferred to Boston College and slid into the starter's role at guard. He performed well resulting in a second-team All-ACC nod.

In 2020 he was switched to left tackle where he performed impressively and received a second All-ACC award. Johnson accepted a Senior Bowl invitation last year before deciding to return to Boston College for his fifth year of eligibility and give up an opportunity to be picked in the 2021 draft. It has proved a good decision where he has continued to put up good performances.
Scouting Report: Strengths
A smooth athlete with terrific mobility and footwork, staying light on his feet. Has the lateral range, natural shuffle movements, and lower body quickness to mirror speed rushers.
Boston loved to pull him and have him kick out the play side defensive end and he specialized at it in 2019.
Very good run blocker with great instincts
Willing to attack and punches multiple times to finish the play. Quick to pick up edge blitz and shows no panic, easily adjusting angles and resetting his feet. Can recover and reset his anchor. Rarely late off the snap.
Plays with appropriate wide base and intelligence, instincts, and agility to seal the edge. Aggressive extending with power to punch and looks comfortable in space.
Very versatile - e has experience at guard and tackle.
Has the agility, technique, and size to contribute early in his professional career. Quick, active hands to latch on to defenders.
Made Bruce Feldman's Freaks list -- "The 6-3, 310-pounder vertical jumped 34.5 inches in offseason testing to go with an 8-8 broad jump and a 4.7 shuttle time and 32 reps on the bench."
Has managed to stay injury-free throughout his entire career
At the combine Johnson (6-2, 314) managed an impressive 32 reps on the bench and put up a 32 in the vertical jump. He also showed elite change-of-direction skills with a 7.38-second three-cone and 4.46-second short shuttle
Scouting Report: Weaknesses
Flashes the ability to move his man with his hands but is not yet consistent in this area.
Needs to work on his technique in pass protection, using more consistent leverage and continuing to move his feet.
Shouldn't really be looked on as tackle in the NFL since his height (6-3) works against him
Doesn't have a massive frame build to dominate - more of a finesse blocker
Loses leverage battles and plays with high pad level. Can be late off the snap.
Scouting Report: Summary
Johnson is a high-floor mid-level ceiling kind of a prospect who has a great skill set especially as a run blocker - where we score him highly. He is slightly less accomplished as a pass blocker but still has skills. Our only concern is that he may never come to dominate in the NFL to the same level he has done at the college game because of his lack of size and power.

We have a second-round grade placed on Johnson that could change if he can demonstrate strength at the combine. He could go as high as the first day of the 2022 NFL Draft if a zone-heavy running team were to fall in love with his particular set of skills.
Zion Johnson percentiles vs other Offensive Guard's
(NFL Combine historically - higher value represents better perfomance)
How other scouting services rate Zion Johnson (Overall Rank)
All Scouts AverageOverall Rank
34.7
All Scouts AveragePosition Rank
7.0