Ikem Ekwonu OT NC State | NFL Draft Profile & Scouting Report
Ikem Ekwonu OT NC State
NFL Draft Profile & Scouting Report
Last Updated:

03/07/2022

Draft Year:

2022

40 time:

4.93 seconds (96%*)

Age:

22.10

DOB:

10/31/2000

Measurables:

Height:

6-4 (17%*)

Weight:

310 (35%*)

Hands:

10 1/4 (59%*)

Arm:

34 (46%*)

Forty:

4.93 (C) (96%*)

Shuttle:

4.73 (C) (55%*)

Ten Yard:

1.76 (C) (66%*)

Vertical:

29 (C) (62%*)

Broad:

108 (C) (79%*)

Three Cone:

7.82 (C) (48%*)

Bench:

DNP

(C)

- NFL Combine

(P)

- Pro Day

(O)

- Other

(HS)

-Estimated from High School Combine

For an explanation of how the (HS) data is calculated see

this article

*Percentile calculated on how any given stat would rank at the NFL combine historically in the player's position group (Higher value represents better perfomance).

NFL Combine Results
Last Updated:

03/07/2022

Draft Year:

2022

40 time:

4.93 seconds (96%*)

Age:

22.10

DOB:

10/31/2000

*Percentile calculated on how any given stat would rank at the NFL combine historically in the player's position group (Higher value represents better perfomance).

NFL Combine Results
Overall Rating:

90.8 / 100

Game performance weighted rating
Pass Blocking:

75%
Run Blocking:

98%

DRAFT PROJECTION:

1st - Mid

Overall Rank:

#12

Position rank:

#3

College Games:

36

College Snaps:

2285

Grade:

ESPN RATING: 78/100

OVR Rank:

#292

Pos Rank:

#26

State Rank:

#27

Grade:

247 RATING: 89/100

Grade:

RIVALS RATING: 5.6 (92%)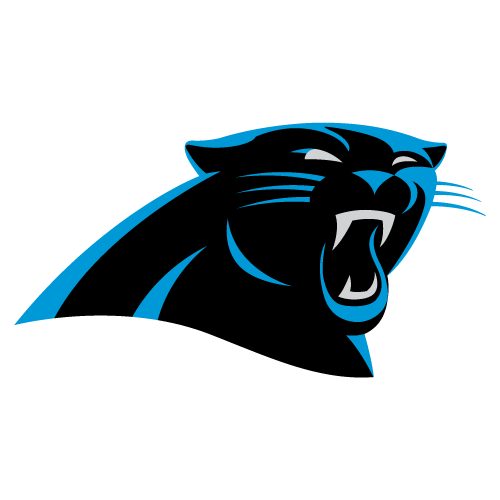 Drafted: ROUND: 1 - Pick Number: 6 (CAR)
Draft Profile: Bio
Ikam Ekwonu's mother was a high school track star, and his father was a college basketball standout in Nigeria before coming to America.
At his High School - Providence Day School in Charlotte, he chalked up 28 knockdown blocks on offense and on defense, posted 29 tackles with four sacks. He was named first-team all-state and CISAA first-team all-conference on offense as a senior. He also was a high school wrestler and ran the anchor leg on his prep relay squad.
As a result, he was the #29 recruit in North Carolina and the #31 offensive guard nationally by Rivals.com. Ranked the #23 recruit in North Carolina and the #34 offensive guard nationally by 247Sports.com.

He opted to join NC State and he became the first true freshman to start at left tackle for the program since 2010. He led the team with 37 pancakes, recording 7 in games against Louisville and Georgia Tech. Ekwonu was named the Philip Rivers Rookie of the Year. He was a co-recipient of the John Ritcher Offensive Lineman of the Year Award. also he was named to the FWAA Freshman All-American team and received second-team All-ACC honors.
In 2020 he played 827 snaps on the offensive line both as a left guard and left tackle and was a dominating run blocker - leading the team with 50 pancake blocks and with 22 knockdowns. He however didn't perform as well in pass protection giving up 7 sacks, 5 QB hits, and 25 QB pressures. He ended up earning second-team All ACC honors from the Associated Press at both guard and tackle and third-team honors on the league team.
As a junior in 2021 while playing on 819 snaps he continued his dominant run blocking he, however, improved as a pass blocker and gave up 3 sacks, zero QB hits, and 10 QB hurries while surrendering 4 penalties. As a result, he was a unanimous All-American, a first-team All-ACC selection, and the recipient of the Jacobs Blocking Award.
Scouting Report: Strengths
Ekwonu is an impressive athlete with impressive strength and a powerful frame, he also possesses the speed of a tightened and top-level agility
Good foot quickness to remain outside. Can get to the second level with surprising agility when adjusting to moving defenders.
Has improved his pass protection skills of late - maintains his balance when engaged at the point of attack
Has the agility, technique, and size to contribute early in his professional career. Quick, active hands to latch on to defenders.
Offers a decent level of versatility - has played guard and tackle although a bit short for a tackle but has ideal size for a mauler guard
An elite run blocker - a total pile driver as he pancakes defenders. Super aggressive with elite power - terrifies smaller linebackers
Was a high school wrestler - skills that have helped him develop powerful skilled hands and a mauler style (he led the team with 50 pancake blocks and with 22 knockdowns for the season)
Good lateral quickness, mobility, and timing in the run game
Finds defenders with his hands immediately and gets feet moving to engage and sustain.
Super hard worker who gives his all every play
Very smart with a high football IQ and a natural feel for the game
As a pass blocker he can't easily be bull-rushed and anchors well while absorbing power
Has a naturally wide base, thickly build, and good length. Long legs to cover a lot of ground with his initial kick slide. Has the quickness to set up quickly with enough lateral shuffle to mirror and mobility to get to the second level.
Stays balanced and doesn't overextend in pass protection. Stays disciplined with good bend and leverage.
Made Bruce Feldman's Freaks list -- "Strength coach Dantonio Burnette says Ekwonu, who has hit 18 MPH on the GPS at practice and vertical jumped 30 inches, will run as fast as former Wolfpack first-round offensive lineman Garrett Bradbury, who clocked a 4.92 40 at the NFL Combine."
At the combine Ekwonu showcased elite athletic ability with a 4.93 in the 40-yard dash and a 4.73 in the 20-yard shuttle
Scouting Report: Weaknesses
Needs to improve his technique as pass blocker - repeats the same mistakes. Oversteps and rushers counter inside
Is sometime over aggressive which results him in taking odd angles to the POA
Was a undeveloped pass blocker until relievedly recently and even now he struggles in pass protection
Despite having elite speed for an offensive lineman he is regularly beaten by speed rushers on the edge
Better suited to a zone-blocking system because of his athleticism.
Stops his feet after initial contact, relying on length but allowing defender to get the corner or spin inside.
Scouting Report: Summary
Ekwonu has been labeled "the most feared lineman in the ACC." and is a throwback mauler who could be the best run blocker in college football. He has elite power and speed and blows through defenders, he, however, struggles in pass protection (although he has improved this past year) and really needs a lot of work to be fit in at the next level.

He is difficult to grade since the demand for his particular skills will depend very much on the scheme the prospective NFL team plays. Ideally, he'd be an excellent fit for power-run teams, unfortunately for Ekwonu, it's very much a dying art in 2022's NFL.

We consider Ekwonu to be a likely early first-round selection in the 2022 NFL Draft and a high-risk high-reward kind of player.
Ikem Ekwonu percentiles vs other Offensive Tackle's
(NFL Combine historically - higher value represents better perfomance)
How other scouting services rate Ikem Ekwonu (Overall Rank)
All Scouts AverageOverall Rank
6.0
All Scouts AveragePosition Rank
2.0