Bernhard Raimann OT Central Michigan | NFL Draft Profile & Scouting Report
Bernhard Raimann OT Central Michigan
NFL Draft Profile & Scouting Report
Last Updated:

02/21/2022

Draft Year:

2022

40 time:

5.05 seconds (87%*)

Age:

26.0

DOB:

09/23/1997

Measurables:

Height:

6-6 (56%*)

Weight:

303 (19%*)

Hands:

10 1/4 (59%*)

Arm:

32 7/8 (18%*)

Span:

81 (25%*)

Forty:

5.05 (C) (87%*)

Shuttle:

4.49 (C) (92%*)

Ten Yard:

1.73 (C) (80%*)

Vertical:

30.5 (C) (79%*)

Broad:

117 (C) (98%*)

Three Cone:

7.46 (C) (86%*)

Bench:

30 (C) (87%*)

(C)

- NFL Combine

(P)

- Pro Day

(O)

- Other

(HS)

-Estimated from High School Combine

For an explanation of how the (HS) data is calculated see

this article

*Percentile calculated on how any given stat would rank at the NFL combine historically in the player's position group (Higher value represents better perfomance).

NFL Combine & Pro-Day Results
Last Updated:

02/21/2022

Draft Year:

2022

40 time:

5.05 seconds (87%*)

Age:

26.0

DOB:

09/23/1997

*Percentile calculated on how any given stat would rank at the NFL combine historically in the player's position group (Higher value represents better perfomance).

NFL Combine & Pro-Day Results
Overall Rating:

89.9 / 100

Game performance weighted rating
Pass Blocking:

86%
Run Blocking:

90%

DRAFT PROJECTION:

1st - Mid

Overall Rank:

#21

Position rank:

#7

College Games:

44

College Snaps:

2325

Grade:

247 RATING: 81/100

Grade:

RIVALS RATING: 5.2 (85%)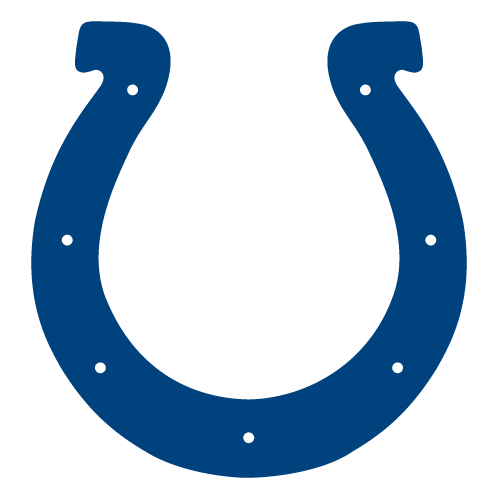 Drafted: ROUND: 3 - Pick Number: 77 (IND)
Draft Profile: Bio
Bernhard Raimann came to the US from Austria as a foreign exchange student after playing for the Vienna Vikings American football club. He wasn't heavily recruited and joined Central Michigan as a wide receiver where he was minimally used. In 2020 he switched to tackle after he had bulked up to 290 lbs and started all the games of that season and as a result, was named All-MAC fourth team by Phil Steele and received an honorable mention on the All-MAC team from Pro Football Focus.
During the 2021 season, Raimann was one of the highest-rated offensive linemen in college football as he started all 12 games for the Chippewas which led to receiving the MAC Offensive Lineman of the Year award.
Scouting Report: Strengths
Tall, reliable blocker with long arms, good agility, and a solid initial punch. Knocks rushers off their route.
Has good power and is good against the bull rush
Good pass blocker who sees stunts and reacts quickly to moves
Versitile - able to play guard and tackle
During 2021 we have rated Raimann as one of the highest-rated blockers in football - he has dominated
Powerful run blocker - Raimann, has helped running back Lew Nichols rush for more than 1,500 yards and 14 touchdowns this season.
Bruse Feldman has put Raimann as No. 26 on his yearly freaks list, citing his massive frame, strength (450-pound bench press), and athleticism, including a 4.6-second time in the 20-yard shuttle, 1.56-second 10-yard sprint, 9 foot, 7.5-inch broad jump, and 33-inch vertical leap.
Has the agility, technique, and size to contribute early in his professional career. Quick, active hands to latch on to defenders.
Eases out of his stance and has a finisher's mentality. Bends his knees, has above-average mobility, and keeps his base square to adjust to counters.
A smooth mover and covers a lot of ground, working hard to mirror rushers; agile and keeps his feet moving.
Has good footwork and technique. Balanced and agile pass protection set with excellent hand placement.
Super smart had a 3.8 GPA
Scouting Report: Weaknesses
Has been beaten by speed rushes off the edge - must improve his lateral agility
Flashes the ability to move his man with his hands, but is not yet consistent in this area.
Loses leverage battles and plays with high pad level. Can be late off the snap.
Lacks hand strength and doesn't have a good stiff arm.
Only played tackle for two years as was a WR/TE previously
Attacks when necessary, though he won't consistently dominate and can lose balance overextending.
Arms are not long enough to play tackle in the NFL
Will punch at smaller defenders instead of latching on and is more of a mauler than mover in the running game. Can improve maintaining outside leverage when doubling the nose. Ducks his head and gets too upright, causing him to fall off second-level blocks.
Scouting Report: Summary
It's really amazing how Raimann has developed so quickly. Converting from WR to tackle is something you don't see, but he has seemingly made it look easy.
He's super athletic with the frame to put even more mass on, has shown excellent technique in both run and pass blocking, and is a great student with an impressive work ethic.
While there are issues with his game - notably he's currently undersized for a tackle and maybe more suited to guard in the pros but these should be overlooked as he is one of the most promising prospects in the 2022 NFL Draft.
We currently consider Raimann a high second-round prospect - who may squeeze into day one with an impressive performance at the combine.
Bernhard Raimann percentiles vs other Offensive Tackle's
(NFL Combine historically - higher value represents better perfomance)
How other scouting services rate Bernhard Raimann (Overall Rank)
All Scouts AverageOverall Rank
38.1
All Scouts AveragePosition Rank
8.0