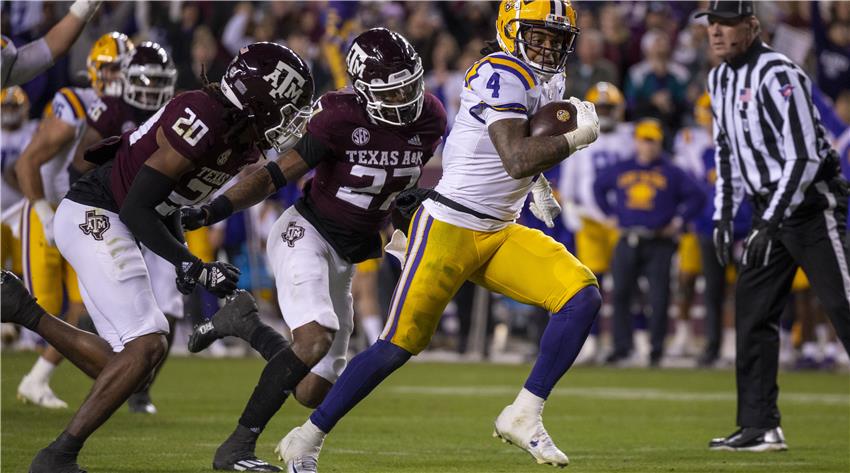 Antonio Johnson S Texas A&M | NFL Draft Profile & Scouting Report
Antonio Johnson S Texas A&M
NFL Draft Profile & Scouting Report
Last Updated:

04/21/2023

Draft Year:

2023

40 time:

4.52 seconds (67%*)

Age:

21.6

DOB:

10/29/2001

Measurables:

Height:

6-2 (79%*)

Weight:

198 (27%*)

Hands:

9 3/4 (70%*)

Arm:

32 1/8 (62%*)

Span:

77 7/8 (79%*)

Forty:

4.52 (C) (67%*)

Shuttle:

4.34 (P) (21%*)

Ten Yard:

1.57 (C) (55%*)

Vertical:

31 (C) (6%*)

Broad:

118 (C) (32%*)

Three Cone:

7.18 (P) (19%*)

Bench:

8 (C) (2%*)

(C)

- NFL Combine

(P)

- Pro Day

(O)

- Other

(HS)

-Estimated from High School Combine

For an explanation of how the (HS) data is calculated see

this article

*Percentile calculated on how any given stat would rank at the NFL combine historically in the player's position group (Higher value represents better perfomance).
Last Updated:

04/21/2023

Draft Year:

2023

40 time:

4.52 seconds (67%*)

Age:

21.6

DOB:

10/29/2001

*Percentile calculated on how any given stat would rank at the NFL combine historically in the player's position group (Higher value represents better perfomance).
Overall Rating:

87.1 / 100

Game performance weighted rating
QB Rating When targeted:
80.9
Tackling:

78%
Run Defense:

92%
Coverage:

89%
Zone:

82%
Man/Press:

87%

DRAFT PROJECTION:

2nd - Top 10

Overall Rank:

#36

Position rank:

#8

College Games:

27

College Snaps:

1541

Grade:

ESPN RATING: 82/100

OVR Rank:

#211

Pos Rank:

#12

Grade:

247 RATING: 97/100

Ovr Rank:

#47

Pos Rank:

#2

Grade:

RIVALS RATING: 6.0 (98%)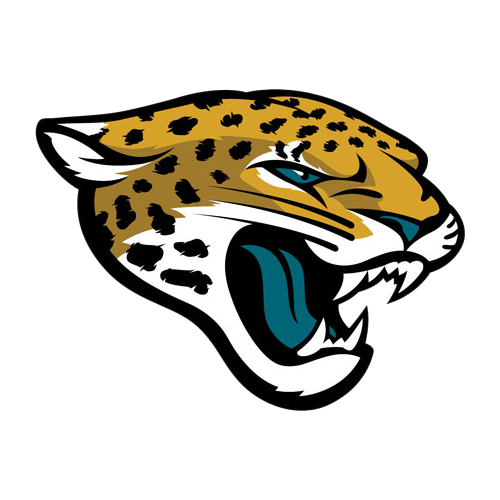 Drafted: ROUND: 5 - Pick Number: 160 (JAX)
Draft Profile: Bio
Antonio Johnson attended East St. Louis High School where he played both ways as WR and DB and was rated a 4-star prospect by 247 Sports with a scout's rating of 0.960. Following high school and being heavily recruited, Johnson opted to join Texas A&M.

In 2020 as a freshman Johnson was forced into early action due to injuries and saw action in 6 games and played a total of 159 snaps at cornerback for the Aggies. He recorded 12 tackles, one assist, while adding 6 stops. In coverage, Johnson made no interceptions, and a hada disappointing QB rating when targetted of 144.6.

As a sophomore in 2021 he dominated as he played in 12 games and logged 800 snaps for the Aggies. He made solid 58 tackles, 18 assists, and had 26 stops. In coverage he totaled one pass breakup, one interception, and an impressive QB rating when targetted of 71.2.

In 2022 as a junior Johnson played in 9 games and contributed on 582 snaps. He chalked up solid 55 tackles, 16 assists, and added 28 stops. In the secondary Johnson forced no pass breakups, no interceptions, and gave up QB rating when targetted of 91.2. He also logged 7 total pressures, and one sack on the year
Honors & awards
Was named the SEC Defensive Player of the Week and Lott IMPACT Trophy Player of the Week honors after recording 13 tackles in the win against Arkansas
2021: First-team All-American (PFF)

2021: Second-team All-SEC (Associated Press)
2021: Defensive Playmaker Award and Mr. Dependable Skill Award at team banquet
Scouting Report: Strengths
Has the change-of-direction ability to mirror underneath but did solid work out of the press and off coverage.
Has excellent ball skills, tracking the ball effectively and instinctively taking the right route to break up the play. Johnson has the strong hands and coordination to come down with interceptions.
Very smart player who is a student of the game. Knows what to look for in coverage and could be a coach on the field
Can play in the box (more than 25% of his snaps) and is a tough reliable tackler who knows how to wrap up
Tracks the ball well downfield and has the innate feel for high-point passes. He's willing to come up and fill against the run and seems to take pride in delivering violent hits in run support.
Exceptionally quick for his size (6-3), with the feet and fluidity to mirror underneath, including in the slot against the two-way go. Johnson stays low in his backpedal and explodes toward the ball, with an outstanding closing burst.
He's a willing and capable hitter in run support and closes fast to make plays against quick screens.
Can track the ball downfield and gets his head around when playing in a trail position, and Johnson shows excellent ball skills when breaking on a route. He's a plus tackler in run support as well.
Quicker than he is fast but has a burst to close in zone coverage and plays physical at the line in man.
Scouting Report: Weaknesses
Despite his size, he's not an overly physical tackler. Johnson will have to add some weight at the next level in order to become more physical.
Has only average long speed and body flexibility and plays a bit high - he also isn't as smooth in space, especially in the deep zone
Isn't great in route recognition when he's facing the action, is hesitant and susceptible to double moves, and too often gets unnecessarily handsy when playing trail position
Will need help if forced to cover wide receivers deep - where his deep coverage abilities are a little suspect
Scouting Report: Summary
Antonio Johnson is a quality pro prospect who has excellent overall athletic ability, good speed, and tackles like a linebacker. He'll need to put on some weight especially if he'll be playing his best position of strong safety where he may flourish in a hybrid safety linebacker role. Expect Johnson to be taken in the second round of the 2023 NFL Draft.
Antonio Johnson percentiles vs other Safety's
(NFL Combine historically - higher value represents better perfomance)
Antonio Johnson Three Minute Video Review
Courtesy of NFL Draft Buzz contributor Steven Wright
How other scouting services rate Antonio Johnson (Overall Rank)
All Scouts AverageOverall Rank
53.1
All Scouts AveragePosition Rank
9.0