Brian Branch S Alabama | NFL Draft Profile & Scouting Report
Brian Branch S Alabama
NFL Draft Profile & Scouting Report
ROLE:

Man-Zone Free Safety

Last Updated:

04/23/2023

Draft Year:

2023

40 time:

4.58 seconds (44%*)

Age:

22.1

DOB:

10/22/2001

Measurables:

Height:

6-0 (40%*)

Weight:

190 (12%*)

Hands:

9 1/2 (58%*)

Arm:

30 3/4 (30%*)

Span:

75 2/8 (37%*)

Forty:

4.58 (C) (44%*)

Shuttle:

4.45 (P) (6%*)

Ten Yard:

1.56 (C) (61%*)

Vertical:

34.5 (C) (35%*)

Broad:

125 (C) (77%*)

Three Cone:

DNP

Bench:

14 (C) (24%*)

(C)

- NFL Combine

(P)

- Pro Day

(O)

- Other

(HS)

-Estimated from High School Combine

For an explanation of how the (HS) data is calculated see

this article

*Percentile calculated on how any given stat would rank at the NFL combine historically in the player's position group (Higher value represents better perfomance).
Last Updated:

04/23/2023

Draft Year:

2023

40 time:

4.58 seconds (44%*)

Age:

22.1

DOB:

10/22/2001

*Percentile calculated on how any given stat would rank at the NFL combine historically in the player's position group (Higher value represents better perfomance).
Overall Rating:

88.8 / 100

Game performance weighted rating.
Click the links below to view how player ranks vs other prospects.
QB Rating When targeted:
87.7
Tackling:

100%
Run Defense:

96%
Coverage:

89%
Zone:

85%
Man/Press:

88%

DRAFT PROJECTION:

1st - Mid

Overall Rank:

#13

Position rank:

#3

College Games:

38

College Snaps:

1634

Grade:

ESPN RATING: 84/100

OVR Rank:

#106

Pos Rank:

#3

Grade:

247 RATING: 97/100

Ovr Rank:

#49

Pos Rank:

#3

Grade:

RIVALS RATING: 5.9 (97%)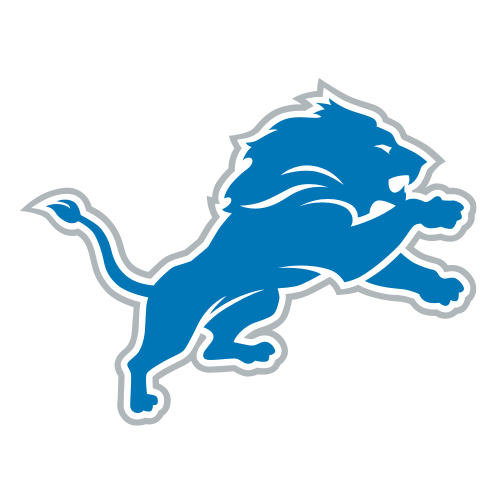 Drafted: ROUND: 2 - Pick Number: 45 (DET)
Draft Profile: Bio
Brian Branch attended Sandy Creek High School where he played on offense, defense, and special teams and as a senior, the conference coaches named him the Georgia 5A Ironman of the Year - an award given to the league's top two-way player. He was also handed a spot to play and in the All-American Bowl in San Antonio as a result. Following high school was rated a 4-star prospect by 247 Sports (as well as RIVALs and ESPN) with a scout's rating of 0.97. Branch opted to join Alabama after being heavily recruited.

In 2020 as a freshman Branch saw action in 11 games and played a total of 290 snaps at slot corner for the Crimson Tide. He recorded 21 tackles, 4 assists, while adding 9 stops. In coverage, Branch notched up 5 pass breakups, 2 interceptions, and a nice QB rating when targetted of 79.1.

As a sophomore in 2021 he played in 15 games and logged 624 snaps for the Crimson Tide. He made 45 tackles, 11 assists, and had 22 stops. In coverage, he totaled 4 pass breakups, no interceptions, and a slightly disappointing QB rating when targetted of 110.9. In addition, he forced 10 pressures and had 2 sacks during the year.

In 2022 as a junior Branch played in 12 games and contributed on 720 snaps. He chalked up an impressive 63 tackles, 14 assists, and added 34 stops. In the secondary Branch forced 6 pass breakups, and one interception, and gave up a much improved QB rating when targetted of 75.5. He also added 6 total pressures and 2 sacks on the year as a pass rusher.
Honors & awards
Started every game for the tide in 2022 as a junior
Earned 2022 All-America Team honors by both CBS Sports and ESPN
Second Team All-American by Associated Press
Named Second Team All-SEC by Associated Press
Was third on the Alabama defense with 90 on the year
Returned two punts for 65 yards including a 68-yard touchdown against ULM
Mid-Season All-American by CBS
Scouting Report: Strengths
He's excellent in zone coverage, showing a great understanding of routes and the ability to close quickly.
Has the length and speed to emerge as a starter two or three years down the line.
Branch has quietly developed into the best cover corner in the nation in 2022 who is equally adept at man and zone
Made Bruce Feldman's Freak's List - ranked #62. He wrote, "Brand, at 6 feet, 194 pounds, is a strong DB, squatting 565 and power-cleaning 335. He's also got a lot of speed, having clocked 22.3 mph on the GPS system."
Super versatile can play in the box as a strong safety, corner, nickel or even deep free safety
Outstanding tackler who is a physical run supporter in the Antoine Winfield mold with short-area explosiveness to leave his mark on ballcarriers.
His ball skills are very good. Branch tracks the ball well downfield and has the hands and coordination to come away with interceptions even when he isn't targeted often.
Stays low in his backpedal and shows the click-and-close ability to break up plays in front of him. Branch can move well laterally and shows excellent instincts when looking into the backfield in zone coverage.
Does a good job getting his head around in time when playing with his back to the line of scrimmage. Has the ability to cover quickness underneath.
He's long and strong enough in his core to steer receivers to the sideline with his hands when playing inside technique.
Scouting Report: Weaknesses
His athleticism gives him the potential to have tremendous range in coverage, but Branch is too often hesitant and doesn't always seem confident in what he's seeing
Physicality while impressive, comes and goes when facing the run. He doesn't show much in the way of take-on skills once he meets a blocker
Like a lot of collegiate corners, he has a tendency to get grabby, something that will have to be coached out of him
Not much of a ball hawk usually happy knocking the pass away rather than making the interception
2022 was an elite season but prior to that, we graded him much lower in coverage where he gave up a concerning 110.9 QB rating when targetted
Scouting Report: Summary
Brian Branch is a quality pro prospect who can play all over the defensive backfield. He possesses good quickness combined with disciplined tackling and an instinct in coverage that he could considered a near-lockdown DB at the next level. Branch, however, doesn't possess the elite speed expected in top cover safety, additionally, while he has consistently been outstanding in run defense throughout his college career he has had just a single elite year as a cover corner/safety.

We expect Branch to be one of the first safeties off the board and could be gone on the first day of the 2023 NFL Draft.
Brian Branch percentiles vs other Safety's
(NFL Combine historically - higher value represents better perfomance)
Update - 04/23/2023
Branch's combine performance was a major disappointment where he underperformed in the speed drills - his 40 of 4.58 was the headliner especially when he was billed as a mid 4.4 guy. He really harmed his stock.
Brian Branch Three Minute Video Review
Courtesy of NFL Draft Buzz contributor Steven Wright
How other scouting services rate Brian Branch (Overall Rank)
All Scouts AverageOverall Rank
19.4
All Scouts AveragePosition Rank
4.0