Cole Strange OG Chattanooga | NFL Draft Profile & Scouting Report
Cole Strange OG Chattanooga
NFL Draft Profile & Scouting Report
SUB-POSITION:

Left Guard

Last Updated:

03/18/2022

Draft Year:

2022

40 time:

5.03 seconds (93%*)

Age:

25.4

DOB:

07/31/1998

Measurables:

Height:

6-5 (69%*)

Weight:

307 (28%*)

Hands:

10 1/8 (60%*)

Arm:

33 (40%*)

Span:

80 7/8 (77%*)

Forty:

5.03 (C) (93%*)

Shuttle:

4.50 (C) (91%*)

Ten Yard:

1.73 (C) (86%*)

Vertical:

28 (C) (55%*)

Broad:

120 (C) (100%*)

Three Cone:

7.44 (C) (92%*)

Bench:

31 (C) (84%*)

(C)

- NFL Combine

(P)

- Pro Day

(O)

- Other

(HS)

-Estimated from High School Combine

For an explanation of how the (HS) data is calculated see

this article

*Percentile calculated on how any given stat would rank at the NFL combine historically in the player's position group (Higher value represents better perfomance).

NFL Combine & Pro-Day Results
SUB-POSITION:

Left Guard

Last Updated:

03/18/2022

Draft Year:

2022

40 time:

5.03 seconds (93%*)

Age:

25.4

DOB:

07/31/1998

*Percentile calculated on how any given stat would rank at the NFL combine historically in the player's position group (Higher value represents better perfomance).

NFL Combine & Pro-Day Results
Overall Rating:

83.1 / 100

Game performance weighted rating.
Click the links below to view how player ranks vs other prospects.
Pass Blocking:

87%
Run Blocking:

95%

Overall Rank:

#94

Position rank:

#21

College Games:

18

College Snaps:

1147

Grade:

247 RATING: 74/100

Grade:

RIVALS RATING: 5.2 (85%)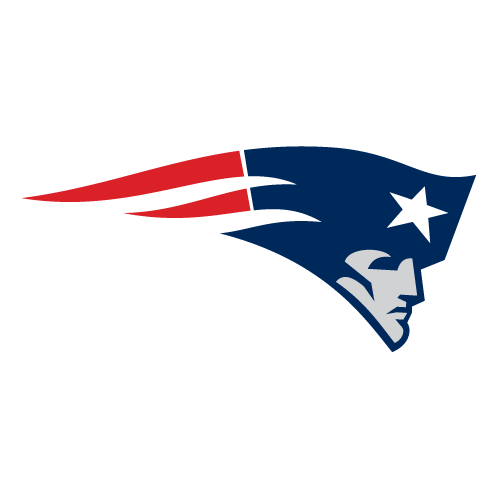 Drafted: ROUND: 1 - Pick Number: 29 (NE)
Draft Profile: Bio
Cole Strange as a senior at Farragut High School, led the Admirals to a 10-2 record while earning the Defensive Player of the Year award and also made All-State. Despite this, he was only given a two-star grade and a result wasn't heavily recruited.

He joined Chattanooga in 2016 and redshirted the year. He played in a limited capacity the following year and finally broke into the lineup as a full-time starter in 2018 where he started all 11 games at left guard and earned second-team All-Southern Conference according to the league's coaches.

In 2019 Strange started all 12 games including the first 11 at left guard and the last six halves of the year at center due to injuries.
In 2020 he played on 268 snaps at left guard and didn't allow a single sack and only 4 total pressures. As a result, he won the SoCon Jacobs Blocking Award Winner as the top offensive lineman in the league.

As a senior in 2021 Strange started all 11 games (9 at LG and 2 at LT). He led an offensive line that paved the way for 205.5 rushing yards per game, the highest average since 2016 (206.3), and gave up just one sack and 5 pressures on 697 offensive plays. Was awarded a spot on the 2021 All-America First Team by - Stats Perform, AFCA, Walter Camp, HERO Sports & Phil Steele.
Scouting Report: Strengths
Very good athlete who put up some excellent numbers at the combine. 5.03 40yd with 31 reps on the bench
A smooth mover and covers a lot of ground, working hard to mirror rushers; agile and keeps his feet moving.
Gets into space quickly and efficiently on screens and the outside running game
Has the versatility to play all along the line - having spent time at LT and LG. Has the skills and smarts to play center
Has the quickness and agility to change direction in a flash - excellent overall lateral agility
Super smart student who was an FCS ADA Academic All-Star: 2020-21, 2021. Had 4.0 GPA throughout college
Awareness is above-average - sells trap block and can turn to seal. Fluid getting to and adjust at the second level.
Has a strong wide base with a very flexible frame who bends at the knees
Has good footwork and technique. Balanced and agile pass protection set with excellent hand placement.
Was one of the most consistent colleges pass blockers in 2021 - has shown significant development every playing year
Shows the speed to recover and slide back into his set but gets too narrow-based. Has jackhammer hands and delivers constant hits until the play is over. Has light, quick feet sliding but only a good overall burst.
Surprisingly powerful in the run game - where he uses his strong leg drive and powerful hands to drive defenders backward
Quick setting up after the snap and slides well to the outside, staying patient and balanced off the snap.
Scouting Report: Weaknesses
Has been beaten off the edge coming out of his stance lunging to reach speedy wide rushers.
Struggles to be consistent blocking in motion and doesn't have the natural foot quickness to cover a lot of ground.
Too lean and not as strong as you would hope and you see him getting pushed back when bigger rushers get their hands into his chest
Doesn't always take the best of angles in pass protection - resulting in some missed blocks and him having to over balance
Not physically imposing and has average overall strength. Upper body gets over his feet too often and he easily loses his balance.
Flashes the ability to move his man with his hands, but is not yet consistent in this area.
Needs to work on his technique in pass protection, using more consistent leverage and continuing to move his feet.
Scouting Report: Summary
Cole Strange is a rising prospect in this year's draft. He's from a small school but looks to have the skills and overall talent to make the jump to the pro game. He's got pro-level skills combined with elite quickness and is super smart. He however doesn't come with reservations and could do with adding another 15 lbs to add some power to his game as he's currently a little undersized.

We consider Cole Strange to be an excellent pro prospect who could quite easily start as a rookie and have a solid career - expect him to be selected as high as the third round in the 2022 NFL Draft.
Cole Strange percentiles vs other Offensive Guard's
(NFL Combine historically - higher value represents better perfomance)
How other scouting services rate Cole Strange (Overall Rank)
All Scouts AverageOverall Rank
80.1
All Scouts AveragePosition Rank
18.0