Marquis Hayes OG Oklahoma | NFL Draft Profile & Scouting Report
Marquis Hayes OG Oklahoma
NFL Draft Profile & Scouting Report
Last Updated:

03/21/2022

Draft Year:

2022

40 time:

5.30 seconds (52%*)

Age:

24.7

DOB:

02/14/1999

Measurables:

Height:

6-5 (69%*)

Weight:

318 (61%*)

Hands:

8 7/8 (7%*)

Arm:

34 7/8 (86%*)

Span:

83 4/8 (99%*)

Forty:

5.30 (C) (52%*)

Shuttle:

4.78 (P) (51%*)

Ten Yard:

1.83 (C) (39%*)

Vertical:

23.5 (C) (9%*)

Broad:

102 (C) (57%*)

Three Cone:

7.94 (P) (35%*)

Bench:

DNP

(C)

- NFL Combine

(P)

- Pro Day

(O)

- Other

(HS)

-Estimated from High School Combine

For an explanation of how the (HS) data is calculated see

this article

*Percentile calculated on how any given stat would rank at the NFL combine historically in the player's position group (Higher value represents better perfomance).

NFL Combine & Pro-Day Results
Last Updated:

03/21/2022

Draft Year:

2022

40 time:

5.30 seconds (52%*)

Age:

24.7

DOB:

02/14/1999

*Percentile calculated on how any given stat would rank at the NFL combine historically in the player's position group (Higher value represents better perfomance).

NFL Combine & Pro-Day Results
Overall Rating:

80.8 / 100

Game performance weighted rating
Pass Blocking:

88%
Run Blocking:

81%

Overall Rank:

#136

Position rank:

#28

College Games:

40

College Snaps:

2433

Grade:

ESPN RATING: 80/100

OVR Rank:

#72

Pos Rank:

#38

State Rank:

#3

Grade:

247 RATING: 88/100

Grade:

RIVALS RATING: 5.9 (97%)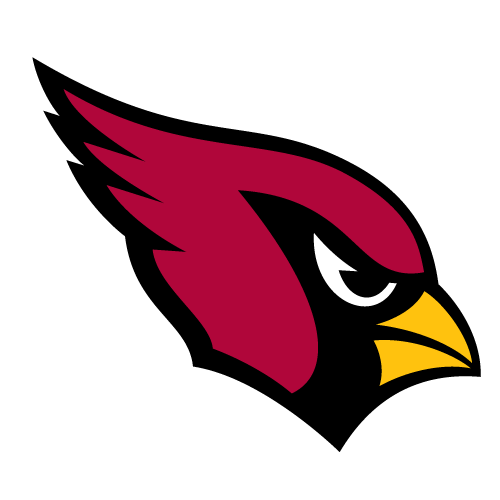 Drafted: ROUND: 7 - Pick Number: 257 (ARI)
Draft Profile: Bio
Marquis Hayes was awarded a four-star recruit rating from ESPN and the 19th ranked offensive guard in the nation. He was named to the All-State Second Team, All-Conference Lineman of the Year, First-Team All-District, and First-Team All-Conference. He chose Oklahoma over Iowa State, Miami, and Missouri.

Hayes redshirted his first year and played little in 2018, but won the starting job in 2019 where he started at left guard in all 13 games in which he played. He impressed as a pass protector and allowed zero sacks, only 10 total pressures, but gave up 8 penalties while playing on 848 snaps.
In 2020 he started all 11 of the team's games at left guard and while playing 738 total snaps Hayes allowed 2 sacks and 12 total pressures, but only gave up two penalties. Hayes was added to the Outland Trophy watch list at season's end.
2021 was Hayes's best as he played in all 14 of Oklahoma's games. He surrendered 3 sacks, 13 total pressures, and gave up 9 penalties while playing on 815 snaps, but significantly improved as a run blocker.
Scouting Report: Strengths
Listed at 6'5″, 324 pounds Hayes is a huge man-mountain of a player with incredible natural strength
Very tough with strong, violent hands - once latched on to defender almost impossible to get him off
Best asset is his strength and disposition as a run blocker. Gives a strong initial punch. Plays with good leverage bends at the knees and sees what he's hitting, showing the ability to roll his hips into the defender and drive him off the line of scrimmage.
Creates excellent power when he initiates contact and forcefully squares up to his opponent.
Big athlete with good bulk and a filled-out frame. Stays balanced and doesn't overextend in pass protection. Stays disciplined with good bend and leverage.
Powerful run blocker at the point of attack when he can one step forward and set the edge for his gap
Has the feet to adjust when he anticipates what's coming. Effective trapping and bends at the knees with adequate core strength to absorb the bull rush. Can clear a path at the second level if he hits the target.
Dominates smaller defenders - leaves them on the floor. Is overpowering in the power run game
Quick Infomation processor who instinctively knows what's going on around him
Sells trap block and can turn to seal. Fluid getting to and adjust at the second level.
Excellent positional run blocker who flashes the nasty demeanor and killer instinct scouts covet.
Scouting Report: Weaknesses
Struggles against speed rushers - and finds anchoring difficult when defenders are driving right at him
Isn't an elite quick-twitch blocker and his height causes him to lose battles where defenders go low. Leaks inside pressure when his technique gets sloppy
Lacks lateral agility, flexibility and footwork to start on the outside in the NFL - so unable to play outside
Heavy footed and lacks elite lateral ability- will struggle with speed rushers and footwork is a work in progress. Bends too much at the waist and overextends himself- often caught lunging and leaning.
Not a great athlete who doesn't move well - relies almost entirely on his overall size and length
Needs to show he has enough speed to be dominant in a straight-ahead running game
Has inconsistent quickness and lacks the natural burst to maintain balance and block in space
Scouting Report: Summary
Marquis Hayes is a massive player with decent technique and impressive strength but lacks athleticism, short-area quickness, and long speed. He could succeed at the next level if asked to play in a phone booth as a pass blocker or to contribute in a power running scheme. He however won't fit in offenses that require speed and athleticism and this will likely cut down his available options.
We expect Hayes to hear his name called in the fourth round of the 2022 NFL Draft and while he probably won't start immediately will likely carve out a nice career as a starting NFL guard in the right system.
Marquis Hayes percentiles vs other Offensive Guard's
(NFL Combine historically - higher value represents better perfomance)
How other scouting services rate Marquis Hayes (Overall Rank)
All Scouts AverageOverall Rank
119.6
All Scouts AveragePosition Rank
31.0