Kenyon Green OG Texas A&M | NFL Draft Profile & Scouting Report
Kenyon Green OG Texas A&M
NFL Draft Profile & Scouting Report
SUB-POSITION:

Multi-role OL

Last Updated:

03/28/2022

Draft Year:

2022

40 time:

5.24 seconds (65%*)

Age:

22.8

DOB:

03/15/2001

Measurables:

Height:

6-4 (47%*)

Weight:

323 (74%*)

Hands:

10 3/8 (73%*)

Arm:

34 1/8 (71%*)

Forty:

5.24 (C) (65%*)

Shuttle:

5.12 (C) (5%*)

Ten Yard:

1.80 (C) (55%*)

Vertical:

26 (C) (30%*)

Broad:

102 (C) (57%*)

Three Cone:

DNP

Bench:

20 (C) (14%*)

(C)

- NFL Combine

(P)

- Pro Day

(O)

- Other

(HS)

-Estimated from High School Combine

For an explanation of how the (HS) data is calculated see

this article

*Percentile calculated on how any given stat would rank at the NFL combine historically in the player's position group (Higher value represents better perfomance).

NFL Combine & Pro-Day Results
SUB-POSITION:

Multi-role OL

Last Updated:

03/28/2022

Draft Year:

2022

40 time:

5.24 seconds (65%*)

Age:

22.8

DOB:

03/15/2001

*Percentile calculated on how any given stat would rank at the NFL combine historically in the player's position group (Higher value represents better perfomance).

NFL Combine & Pro-Day Results
Overall Rating:

90.5 / 100

Game performance weighted rating.
Click the links below to view how player ranks vs other prospects.
Pass Blocking:

72%
Run Blocking:

91%

DRAFT PROJECTION:

1st - Mid

Overall Rank:

#15

Position rank:

#5

College Games:

35

College Snaps:

2175

Grade:

ESPN RATING: 91/100

OVR Rank:

#1

Pos Rank:

#1

State Rank:

#1

Grade:

247 RATING: 97/100

Grade:

RIVALS RATING: 6.1 (100%)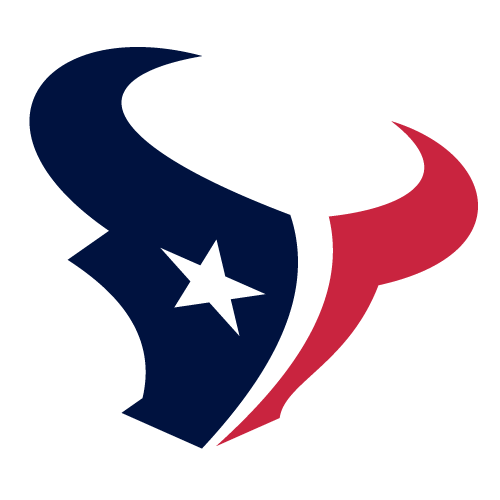 Drafted: ROUND: 1 - Pick Number: 15 (HOU)
Draft Profile: Bio
Kenyon Green came from Humble, Texas, and by his junior year at Atascocita High School, he was widely regarded as one of the best offensive linemen in the nation. He was an Under Armor All-American, Army All-American, and the Houston area UIL Offensive Player of the Year by the Houston Touchdown Club - as a result, 247 Sports listed him as a five-star prospect, the third-best offensive tackle in the country, and the No. 1 player in Texas.
He had offers from schools such as Oregon and Alabama and originally committed to the LSU Tigers, but a change of heart and committed to the Texas A&M Aggies instead.

Green started all 13 games in 2019 as a freshman and was named to the SEC All-Freshman Team, voted on by the league's head coaches
He started all 10 games at left guard in 2020, logging 691 offensive snaps and was named a consensus All-American (first-team - FWAA and Sporting News; second-team - NFCA, AP, and Walter Camp). He was a major part of one of the best offensive lines in the nation as the unit led the SEC in sacks allowed (0.7), tackles for loss allowed (3.8), and yards per carry (5.45). He also only allowed a single sack all season although gave up 7 penalties.

Scouting Report: Strengths
Above-average football smarts and general intelligence. Plays with a nasty streak. Solid character and work ethic.
Very versatile player who has lined up at four OL positions although primarily has played a left guard
Big athlete with good bulk and a filled-out frame. Stays balanced and doesn't overextend in pass protection. Stays disciplined with good bend and leverage.
Very quick feet and explosive off the line of scrimmage - he has the quickness to adjust to counters
Amazing playing speed for a player of his size - could be the most athletic lineman in the 2022 class
Understand the phase low man wins and lives by it
Has a naturally wide base, thickly build, and good length. Long legs to cover a lot of ground with his initial kick slide. Has the quickness to set up quickly with enough lateral shuffle to mirror and mobility to get to the second level.
Has the feet to adjust when he anticipates what's coming. Effective trapping and bends at the knees with adequate core strength to absorb the bull rush. Can clear a path at the second level if he hits the target.
Incredibly strong and anchors at an elite level - is almost impossible to bull rush
Scouting Report: Weaknesses
A brilliant run blocker but has a limited skill set as a pass blocker and is relatively underdeveloped in this area
Has an issue with balance will over lean into an oncoming rusher
Didn't dominate statistically at college - allowed a total of 48 pressures in three years, which is good - but not great
Attacks when necessary, though he won't consistently dominate and can lose balance overextending.
Does not have the ideal arm length to be a top-level left tackle - best suited inside
Needs to work on his technique in pass protection, using more consistent leverage and continuing to move his feet.
Stops his feet after initial contact, relying on length but allowing the defender to get the corner or spin inside.
Underwhelmed in athletic testing at the Combine - with 5.24 40, only 20 reps on the bench and a 102 broad jump
Scouting Report: Summary
Green has all the potential in the world - he has elite strength, is very quick for his size, and has tremendous drive in the running game. He isn't perfect though and isn't an accomplished pass blocker... yet - and will need development in the pros. Despite this, he is still the best guard in this year's class and he's even more in demand due to his ability to play all across the line.

A guaranteed first-round prospect in this April's 2022 NFL Draft with a chance to go in the top half of the first round.
Kenyon Green percentiles vs other Offensive Guard's
(NFL Combine historically - higher value represents better perfomance)
How other scouting services rate Kenyon Green (Overall Rank)
All Scouts AverageOverall Rank
25.0
All Scouts AveragePosition Rank
6.0