Lecitus Smith OG Virginia Tech | NFL Draft Profile & Scouting Report
Lecitus Smith OG Virginia Tech
NFL Draft Profile & Scouting Report
Last Updated:

04/16/2022

Draft Year:

2022

40 time:

5.18 seconds (76%*)

Age:

25.2

DOB:

07/13/1998

Measurables:

Height:

6-3 (25%*)

Weight:

314 (48%*)

Hands:

9 5/8 (33%*)

Arm:

31 7/8 (14%*)

Span:

79 2/8 (43%*)

Forty:

5.18 (C) (76%*)

Shuttle:

4.78 (C) (51%*)

Ten Yard:

1.80 (C) (55%*)

Vertical:

DNP

Broad:

99 (C) (40%*)

Three Cone:

7.88 (C) (43%*)

Bench:

23 (C) (31%*)

(C)

- NFL Combine

(P)

- Pro Day

(O)

- Other

(HS)

-Estimated from High School Combine

For an explanation of how the (HS) data is calculated see

this article

*Percentile calculated on how any given stat would rank at the NFL combine historically in the player's position group (Higher value represents better perfomance).

NFL Combine & Pro-Day Results
Last Updated:

04/16/2022

Draft Year:

2022

40 time:

5.18 seconds (76%*)

Age:

25.2

DOB:

07/13/1998

*Percentile calculated on how any given stat would rank at the NFL combine historically in the player's position group (Higher value represents better perfomance).

NFL Combine & Pro-Day Results
Overall Rating:

80.1 / 100

Game performance weighted rating
Pass Blocking:

71%
Run Blocking:

69%

Overall Rank:

#151

Position rank:

#32

College Games:

44

College Snaps:

2376

Grade:

ESPN RATING: 79/100

OVR Rank:

#257

Pos Rank:

#15

State Rank:

#60

Grade:

247 RATING: 84/100

Grade:

RIVALS RATING: 5.5 (90%)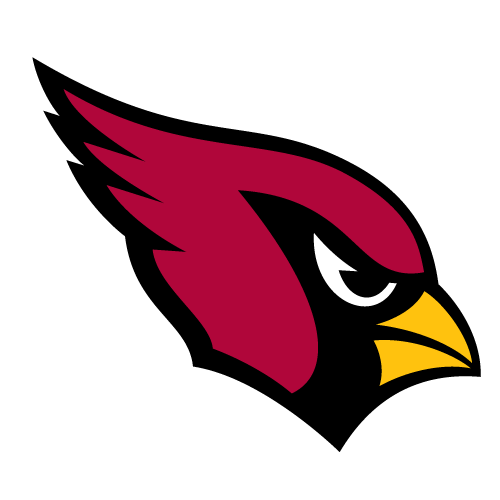 Drafted: ROUND: 6 - Pick Number: 215 (ARI)
Draft Profile: Bio
Lecitus Smith was an outstanding high school player who received a 2015 2A first-team all-state selection from the Atlanta Journal-Constitution and a second-team all-state selection from the Georgia State Writers. He was handed a three-star grade from ESPN and opted to join Virginia Tech ahead of the 2017 season.

After redshirting the 2017 season Smith played in 11 games with four starts during the 2018 season. On 387 snaps he surrendered zero sacks and 12 total pressures.

In 2019 as a sophomore Smith won the starting job and in 12 games at left guard he played 731 snaps and gave up 2 sacks and 12 total pressures on the year. The following year in 2020 he received an All-ACC Honorable Mention (Official ACC) after allowing no sacks and just 6 total pressures on 660 snaps.

As a senior in 2021 Smith started 10 games, nine at left guard and one at left tackle vs. Richmond, and had a less impressive year as he gave up 2 sacks 12 pressures, and 5 penalties on 598 snaps. He received a senior bowl at season's end.
Scouting Report: Strengths
A smooth mover and covers a lot of ground, working hard to mirror rushers; agile and keeps his feet moving.
Super strong athlete with a very strong base who explodes out of stance and drives defenders backward
Has the natural agility of a blocking tight end after he played that position in high school - playing at 250 lbs
Excellent as a power run blocker - gets down low at the POA and will dominate in short-yardage situations
Natural knee bender who rarely over extends
As a pass protector he anchors well and his elite lower body will strength stops him from being driven back
Smith has good speed which helps him overcome his lack of length in pass protection
Good initial quickness to seal defenders, with powerful hands to jar with an initial punch. Flashes a mean streak and enjoys the physicality of the game.
Above-average football smarts and general intelligence. Plays with a nasty streak. Solid character and work ethic.
Anchors well and plays with the low center of gravity and natural bend to seal the inside lanes. Has violent hands with the hustle to close off bubble screens and lead to flatten linebackers. Nasty demeanor and highly coachable.
Attacks his man, playing with a wide base and the lateral agility to mirror, sustain and shuffle to help inside. Has the size, strength, and quick feet to be effective as a position run-blocker.
Scouting Report: Weaknesses
Will punch at smaller defenders instead of latching on and is more of a mauler than mover in the running game. Can improve maintaining outside leverage when doubling the nose. Ducks his head and gets too upright, causing him to fall off second-level blocks.
Has only average lateral movement and has tight hips which contributes to him sometimes losing balance
Lack of length limits his ability to keep rushers away from his chest
Much better in pass protection against bull rushers - which he handles with ease - struggles to deal with speed rushers outside
It sometimes seems he doesn't see the full field and doesn't always see rushers around the edge
Stops his feet after initial contact, relying on length but allowing defender to get the corner or spin inside. Overall footwork needs improvement
Attacks when necessary, though he won't consistently dominate and can lose balance overextending.
Whiffs on blocks after being beaten initially and lacks range and lateral quickness. Plays too high and without proper leverage, pad level and can be passive.
Flashes the ability to move his man with his hands, but is not yet consistent in this area.
Scouting Report: Summary
Lecitus Smith has the ability to be a starter at the next level, given the necessary time to develop. He possesses elite lower body strength and leg drive and is an outstanding asset in the short area power game, he however suffers from a lack of length which can lead him to struggle to protect at the second level and limits him a bit of a 'phonebox' player. Smith's best position may actually be at center due to his limited length and quick feet - this possible conversion should boost his value

Expect Smith to be selected by a team that values the power run game no higher than the fifth round of the 2022 NFL Draft.
Lecitus Smith percentiles vs other Offensive Guard's
(NFL Combine historically - higher value represents better perfomance)
How other scouting services rate Lecitus Smith (Overall Rank)
All Scouts AverageOverall Rank
149.8
All Scouts AveragePosition Rank
33.0